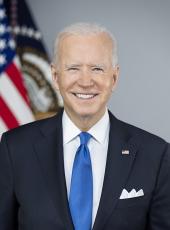 Press Release - Readout of the Council of Economic Advisors Virtual Roundtable with Minority Business Chambers
Council of Economic Advisors Chair-designate Cecilia Rouse, and Members-designate Jared Bernstein and Heather Boushey met with the leaders of the minority business chambers for a virtual roundtable this afternoon. The conversation focused on the impact of the COVID-19 public health and economic crises on women-, LGBTQ-, and minority-owned businesses and the need to continue supporting American businesses and workers.
The CEA designates listened to the chambers' leadership and discussed the roots of social and economic inequality, strengthening the position of working Americans, and stimulating the economy in ways that support workers, small businesses, and local communities. The CEA designates also focused on how to build an equitable economy that works for all.
The CEA designates highlighted the need to examine how policies would impact Americans across geographies, races, ethnicities to ensure that policies in place work for all Americans. The CEA designates also shared stories from their personal background that highlighted why they were inspired to focus on economics, and how their views of it were shaped by their experiences. They made an unwavering commitment to provide evidence-based recommendations and to impartially translate academic research as the basis for designing policies.
Chamber membership in attendance included:
Ron Busby, President/CEO, U.S. Black Chambers, Inc. (USBC)
Ramiro Cavazos, President & CEO, U.S. Hispanic Chamber of Commerce (USHCC)
C. LeRoy Cavazos-Reyna, Vice President of Government and International Affairs, U.S. Hispanic Chamber of Commerce (USHCC)
Jen Earle, CEO, National Association of Women Business Owners (NAWBO)
Charmagne Manning, COO, U.S. Women's Chamber of Commerce (USWCC)
Justin Nelson, Co-Founder and President, National LGBTQ Chamber of Commerce (NGLCC)
Daniel Oliver, COO, National Asian American Chamber of Commerce (National ACE)
Chiling Tong, President/CEO, National Asian American Chamber of Commerce (National ACE)
Joseph R. Biden, Press Release - Readout of the Council of Economic Advisors Virtual Roundtable with Minority Business Chambers Online by Gerhard Peters and John T. Woolley, The American Presidency Project https://www.presidency.ucsb.edu/node/347683