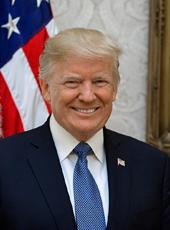 Press Release - Readout of Meetings Held on Monday, November 21 with President-Elect Donald J. Trump and National Leaders
(New York, NY) - President-elect Donald J. Trump today held a series of meetings at Trump Tower in New York City to gather ideas and speak with potential leaders being considered for positions inside the Trump-Pence Administration.
President-elect Trump began his day meeting with Congresswoman Tulsi Gabbard (D-HI). The two leaders had a detailed conversation regarding the situation in the Middle East including the crisis in Syria and America's position in the world. They also discussed approaches to fix the VA and other veterans issues.
Following his meeting with Rep. Gabbard, President-elect Trump had a productive discussion with former U.S. Senator from Massachusetts Scott Brown. During the meeting, they discussed issues related to veterans, which included the significant challenges facing service members returning from active duty overseas, receiving quality and timely healthcare and mental health support, and the National Guard's role in protecting our country.
The President-elect then met with Oklahoma Governor Mary Fallin and engaged in a conversation surrounding Native American affairs. The two also touched on critical issues around increasing energy independence including alternatives for energy consumption.
In his meeting with former Texas Governor Rick Perry, the President-elect had an in-depth discussion on homeland security, border control, and illegal immigration. Their conversation also included the bureaucratic challenges facing the Department of Homeland Security and Defense, ISIS, and America's place in the world.
The President-elect met with the President of the National Border Patrol Council, Brandon Judd, and President of the National Immigration and Customs Enforcement Council, Chris Crane (both organizations represent 20,000 officers). They discussed what they describe as a "crisis" on the southern border and the growing threat of terrorism and measures to keep the American public safe.
Former Secretary of Labor under George W. Bush and Deputy Secretary of Transportation under President George H.W. Bush Elaine Chao and the President-elect conversed about labor and transportation issues with a particular focus on America's long-term infrastructure needs, and reducing or eliminating burdensome regulations.
The conversation with former Speaker of the U.S. House of Representatives Newt Gingrich involved long-term strategies and priorities for a productive legislative agenda, as well as innovative utilization of business in our country.
President-elect Trump's final meeting of the day was with Indiana State Health Commissioner Dr. Jerome Adams. They discussed establishing better doctor–patient relationships, the healthcare challenges Americans face each day with Obamacare, and ideas for enacting improved healthcare policies.
Donald J. Trump, Press Release - Readout of Meetings Held on Monday, November 21 with President-Elect Donald J. Trump and National Leaders Online by Gerhard Peters and John T. Woolley, The American Presidency Project https://www.presidency.ucsb.edu/node/319812