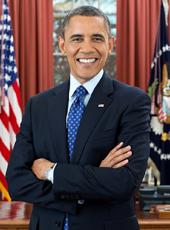 Press Release: President-Elect Obama Announces More Key White House Staff
Today, President-elect Barack Obama announced several key additions to his White House staff including Cassandra Butts, Deputy White House Counsel; Elizabeth Sears Smith, Deputy Cabinet Secretary; Shawn Maher, Deputy Director of Legislative Affairs for the United States Senate; Dan Turton, Deputy Director of Legislative Affairs for the United States House; Camille Johnston, Director of Communications for Michelle Obama; Katie McCormick Lelyveld, Press Secretary for Michelle Obama and Semonti Mustaphi, Deputy Press Secretary for Michelle Obama.
President-elect Obama said, "I am pleased to announce the addition of these distinguished individuals to my administration, as we seek to meet the big challenges of our time. They not only bring impressive resumes but also a deep commitment to public service—and I know the American people will be served well by them."
Cassandra Butts, Deputy White House Counsel with a Focus on Domestic Policy and Ethics Cassandra Butts has been a long-time friend of and adviser to President-elect Obama since they were classmates at Harvard Law School. Cassandra is currently the general counsel to the Obama-Biden Transition Project. She recently served as the Senior Vice President for Domestic Policy at the Center for American Progress. Prior to joining CAP, she was a senior adviser to Rep. Richard A. Gephardt (D-MO) and served as the policy director on his 2004 presidential campaign.
Cassandra also served as director of Senator Obama's Senate transition in 2004-2005. Previously, she was an Assistant Counsel for the NAACP Legal Defense & Educational Fund, where she worked on civil rights policy and litigated voting rights and school desegregation cases. She also served as Legislative Counsel to Senator Harris L. Wofford (D-PA). Cassandra also served as an international election observer to the Zimbabwe parliamentary elections in 2000. She is a graduate of Harvard Law School and the University of North Carolina at Chapel Hill.
Elizabeth Sears Smith, Deputy Cabinet Secretary

Liz Sears Smith is the Chief of Staff for Congressman and Obama Chief of Staff Designate Rahm Emanuel. She has served in this role since Rep. Emanuel was elected to Congress in 2002. Prior to this, Smith served in the Clinton Administration as a Deputy Assistant Secretary in the International Trade Administration at the Department of Commerce, where she managed 450 staff around the country and a budget of $35 million.
She was the Finance Director for Chicago '96, the host committee for the 1996 Democratic National Convention and prior to that ran a public affairs consulting firm based in Chicago, Illinois. Smith graduated from the University of California, Berkeley and received an MBA from the JL Kellogg Graduate School of Management.
Shawn Maher, Deputy Director of Legislative Affairs for the United States Senate

Shawn Maher most recently served as Staff Director and General Counsel to the Senate Committee on Banking, Housing and Urban Affairs. Prior to that position, he served as Legislative Director to Senator Christopher J. Dodd (D - CT) and as Counsel to Dodd in his capacity as General Chairman of the Democratic National Committee. In the House of Representatives, Maher served as Staff Director and Chief Counsel to the Subcommittee on Consumer Credit and Insurance and as Legislative Director to former Rep. Joseph P. Kennedy II (D. - MA). Prior to his service on Capitol Hill, he worked as a Law Clerk to the Hon. Mary Johnson Lowe, US District Judge for the Southern District of New York. He is a graduate of Harvard College and New York University School of Law.
Dan Turton, Deputy Director of Legislative Affairs for the United States House

Dan Turton began his career with Majority Leader Richard A. Gephardt of Missouri almost twenty years ago serving in a variety of positions including six years as Senior Floor Assistant. Turton served as a liaison between the House Democratic and Republican leadership and was Mr. Gephardt's representative on the House floor - making floor procedure and scheduling decisions, coordinating House Democratic legislative strategy and advising members on day-to-day activity on the House Floor. Turton also served as the Democratic parliamentarian on the House floor. In 2006, Turton returned to the House of Representatives as the Majority Staff Director for the House Committee on Rules under Chairwoman Louise M. Slaughter of New York where he served as the Committee's representative to the House Leadership and was responsible for coordinating priorities between all House Committees, Leadership and Members of the Rules Committee.
Camille Johnston, Special Assistant to the President and Director of Communications for the First Lady

Camille Johnston is the former Director of Communications for Mrs. Tipper Gore. Most recently, Johnston worked as a communications consultant for the Entertainment Industry Foundation on the Stand Up To Cancer campaign, the nationally televised fundraising special that aired simultaneously on ABC, CBS and NBC and raised more than $100 million for cancer research. Prior to this, Johnston was the Senior Vice President of Communications for the Los Angeles Dodgers overseeing corporate communications, media relations, internal communications, publications, and broadcasting .
After leaving the White House, Johnston joined Rodale Inc. the largest independent publisher in the U.S. as Vice President of Corporate Communications. A veteran of the 1992 and 1996 Clinton-Gore campaigns, Johnston also served as Press Secretary for Labor Secretary Robert Reich and Education Secretary Richard Riley. From 1997 – 1999, Johnston was the Director of Communications for WBBM-TV in Chicago, Illinois. Johnston holds a B.A. in political science from UCLA.
Katie McCormick Lelyveld, Press Secretary for the First Lady

Katie McCormick Lelyveld joined the Obama campaign in March 2007 as Michelle Obama's Director of Communications. In this role, Ms. McCormick Lelyveld was primarily responsible for developing, managing and implementing Mrs. Obama's media strategy and public outreach. Over her twenty months on the campaign, Ms. McCormick Lelyveld introduced Mrs. Obama to a national audience, showcasing her roles as a committed mother, established professional, concerned citizen and modern woman. Ms. McCormick Lelyveld joined the campaign from The Glover Park Group, a communications strategy and government affairs firm, in Washington DC. She served as Deputy Communications Director for John Kerry's presidential campaign in 2004 and worked for two years in the Office of First Lady Hillary Rodham Clinton. Her experience also includes positions in public affairs and corporate communications with Edelman Public Relations and The Harbour Group, both in Washington DC. Katie was born and raised in Chicago and is a graduate of Georgetown University.
Semonti Mustaphi, Deputy Press Secretary for the First Lady

Semonti Mustaphi currently serves as Mrs. Obama's Deputy Communications Director on the Obama-Biden Transition Team, a position she also held on the Obama-Biden Presidential Campaign. Prior to her work on the campaign, she held communications positions on Capitol Hill for Senators Harkin (D-IA), Schumer (D-NY) and Klobuchar (D-MN) - including Klobuchar's Senatorial campaign. She also worked on the Gephardt for President campaign. A native of Minnesota, her political experience began with the late Senator Wellstone where she worked in his Washington, D.C. office and on his last campaign. Semonti graduated with a Bachelor's Degree in Political Science and Communication Studies at Gustavus Adolphus College in St. Peter, Minnesota.
Barack Obama, Press Release: President-Elect Obama Announces More Key White House Staff Online by Gerhard Peters and John T. Woolley, The American Presidency Project https://www.presidency.ucsb.edu/node/285343