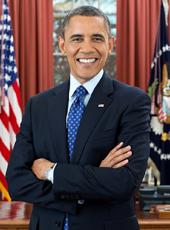 Press Release: President-Elect Obama Announces Key Department of Justice Posts
WASHINGTON—Today, President-elect Barack Obama announced that he intends to nominate the following individuals for key posts at the United States Department of Justice:  David Ogden, Deputy Attorney General; Elena Kagan, Solicitor General; Tom Perrelli, Associate Attorney General; and Dawn Johnsen, Assistant Attorney General for the Office of Legal Counsel.
President-elect Obama said, "These individuals bring the integrity, depth of experience and tenacity that the Department of Justice demands in these uncertain times.  I have the fullest confidence that they will ensure that the Department of Justice once again fulfills its highest purpose: to uphold the Constitution and protect the American people.  I look forward to working with them in the months and years ahead."
The announcements made today are below:
David Ogden, Deputy Attorney General

Ogden is currently a partner at Wilmer Cutler Pickering Hale and Dorr and serves as the Department of Justice Agency Review lead for the Obama-Biden Transition Project.  Ogden was nominated by President Clinton to serve as Assistant Attorney General, Civil Division from in 1999 and served in this capacity until 2001. He was awarded the Edmund J. Randolph Award for Outstanding Service in 2001. From 1998 – 1999, he served as Chief of Staff to Attorney General Janet Reno and as Counselor to the Attorney General from 1997-1998.  From 1995-1997, Ogden served as Associate Deputy Attorney General at the Department of Justice, and from 1994 -1995 served as Deputy General Counsel, Legal Counsel at the U.S. Department of Defense. Ogden was a partner at Jenner and Block in Washington, DC from 1988-1994 and worked at the law firm of Ennis Friedman & Bersoff from 1983-1988.  He clerked for Associate Justice Harry A. Blackmun in the U.S. Supreme Court from 1982-1983 and for Judge Abraham D. Sofaer in the Southern District Court of New York from 1981-1982.  He received his B.A. in English literature from the University of Pennsylvania in 1976 (summa cum laude) and his J.D. from Harvard Law School in 1981 (magna cum laude). He served on the Harvard Law Review from 1979-81.
Elena Kagan, Solicitor General

Kagan, the Charles Hamilton Houston Professor of Law, is currently the 11th Dean of Harvard Law School.  Kagan first came to Harvard Law School as a visiting professor in 1999 and became Professor of Law in 2001. She has taught administrative law, constitutional law, civil procedure, and seminars on issues involving the separation of powers. She was appointed Dean of the Law School in 2003.  From 1995 to 1999, Kagan served in the White House, first as Associate Counsel to the President (1995-96) and then as Deputy Assistant to the President for Domestic Policy and Deputy Director of the Domestic Policy Council (1997-99). In those positions she played a key role in the executive branch's formulation, advocacy, and implementation of law and policy in areas ranging from education to crime to public health. Kagan launched her scholarly career at the University of Chicago Law School, where she became an assistant professor in 1991 and a tenured professor of law in 1995. Kagan clerked for Judge Abner Mikva of the U.S. Court of Appeals for the D.C. Circuit from 1986 to 1987. The next year she clerked for Justice Thurgood Marshall of the United States Supreme Court. She then worked as an associate in the Washington, D.C. law firm of Williams & Connolly from 1989 to 1991. Kagan received her bachelor's degree from Princeton in 1981 (summa cum laude). She attended Worcester College, Oxford, as Princeton's Daniel M. Sachs Graduating Fellow, and received an M. Phil. in 1983. She then attended Harvard Law School, where she was supervising editor of the Harvard Law Review, and graduated magna cum laude in 1986.
Tom Perrelli, Associate Attorney General

Perrelli is currently Managing Partner of Jenner & Block's Washington, DC office.  He is Co-Chair of the Firm's Entertainment and New Media Practice and is a member of the Firm's Litigation Department.  From 1997-99, Mr. Perrelli served as counsel to Attorney General Janet Reno, supervising a variety of civil matters at the Department of Justice.  He subsequently rose to Deputy Assistant Attorney General (1999-2001), supervising the Federal Programs Branch of the Civil Division.  In 2005, Perrelli was named one of the nation's 40 most promising lawyers under 40 by The National Law Journal for exhibiting "extraordinary achievements" in his career.  He has been recognized as one of the leading media and entertainment lawyers in the United States by Chambers & Partners USA, named as one of 500 "New Stars" by Lawdragon in 2006, and named Best Intellectual Property Lawyer in Washington D.C. by the Washington Business Journal in 2008.  Prior to joining Jenner & Block, in 1991-92, Perrelli clerked for the Honorable Royce C. Lamberth of the United States District Court for the District of Columbia.  Perrelli graduated from Harvard Law School, magna cum laude, in 1991, where he was managing editor of the Harvard Law Review.  He received an A.B. in History from Brown University in 1988.
Dawn Johnsen, Assistant Attorney General for the Office of Legal Counsel

Johnsen is currently a Professor of Law at the Indiana University School of Law—Bloomington, where she teaches and writes about issues of constitutional law.  Her recent publications on issues of presidential power include Faithfully Executing the Laws: Internal Legal Constraints on Executive Power, 54 UCLA L. Rev. 1559 (2007) and What's a President to Do? Interpreting the Constitution in the Wake of the Bush Administration's Abuses, 88 Boston U. L. Rev. 395 (2008). She serves on the board of directors of the American Constitution Society for Law and Policy. She served in the Office of Legal Counsel, U.S. Department of Justice, as the acting assistant attorney general heading that office (1997-98) and as a deputy assistant attorney general (1993-96).  In that capacity, she provided constitutional and other legal advice to the attorney general, the President, and the general counsels of the various executive branch agencies. From 1988-93, she was the legal director of the National Abortion and Reproductive Rights Action League (NARAL).  She clerked for the Honorable Richard D. Cudahy, U.S. Court of Appeals for the Seventh Circuit.  She received a B.A from Yale University in 1983 and a J.D. from Yale Law School in 1986.
Barack Obama, Press Release: President-Elect Obama Announces Key Department of Justice Posts Online by Gerhard Peters and John T. Woolley, The American Presidency Project https://www.presidency.ucsb.edu/node/286494