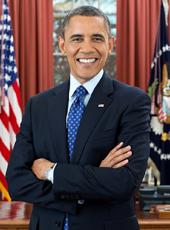 Press Release: President-Elect Obama Announces Choices for Transportation, Labor, SBA and USTR Posts
Chicago—Today, President-elect Barack Obama announced that he intends to nominate United States Congresswoman Hilda Solis as Secretary of Labor, former United States Congressman Ray LaHood as Secretary of Transportation, former Dallas Mayor Ron Kirk as United States Trade Representative, and Karen G. Mills as Administrator of the Small Business Administration.
President-elect Obama said, "I know we will be headed in the right direction again when we are creating jobs, instead of losing them, and when Americans are gaining ground in terms of their incomes, instead of treading water or falling behind. The appointees announced today will play an integral role in our efforts to turn our economy around. Daunting as the challenges we are inheriting may be, I'm convinced that our team and the American people are prepared to meet them."
The announcements made today are below:
United States Congresswoman Hilda Solis, Nominee for Secretary of Labor

First elected in 2000, Congresswoman Hilda Solis is serving her fourth term in the U.S. House of Representatives, representing the 32nd Congressional District of California. Prior to her election to Congress, Solis served eight years in the California state legislature. As a California State Senator, she led the battle to increase the state's minimum wage from $4.25 to $5.75 an hour in 1996. In August 2000, Solis became the first woman to receive the John F. Kennedy Profile in Courage Award for her pioneering work on environmental justice issues in California. In 2003, she became the first Latina appointed to the Committee on Energy and Commerce where she is the Vice Chair of the Environment and Hazardous Materials Subcommittee and a member of the Health and Telecommunications Subcommittees. She is also a member of the House Committee on Natural Resources. In March 2007, Solis was named a member of the House Select Committee on Energy Independence and Global Warming. She is the Vice Chair of the Democratic Steering and Policy Committee and serves as a Senior Whip, as well as a Regional Whip for Southern California. She is also serving her third term as the Chair of the Congressional Hispanic Caucus' Task Force on Health and the Environment. Solis is a lifetime resident of the San Gabriel Valley and currently resides in the city of El Monte with her husband Sam, a small business owner.
Former United States Congressman Ray LaHood, Nominee for Secretary of Transportation

Former Congressman Ray LaHood is retiring from the United States Congress after serving seven terms representing the 18th District of Illinois. LaHood served on the House Appropriations Committee. He started his career teaching junior high school students, and later served as the Chief Planner for the Bi-State Metropolitan Commission, Director of the Rock Island Youth Services Bureau, and as District Administrative Assistant for Congressman Tom Railsback. After serving in the Illinois State House of Representatives in 1982, LaHood worked for U.S. House Republican Leader Robert Michel as District Administrative Assistant and, for four years, as Chief of Staff. He succeeded Mr. Michel upon his retirement in January of 1995. In the United States Congress, LaHood served for six years on the Transportation Committee and has led efforts to enhance Illinois' infrastructure, working to secure funds to improve local highways, such as the reconstruction of Interstate 74 in Peoria, the expansion of U.S. Route 67, and the completion of Route 336. LaHood has been a proponent for improving local airports through securing funds for new construction and expansion, while also working with officials to increase air service. LaHood, a native of Peoria, Illinois, is married to his wife Kathy and they have four children.
Former Mayor Ron Kirk, Nominee for United States Trade Representative

Former Mayor Ron Kirk served as Mayor of the City of Dallas from 1995-2001, and in 1994, he served as the Texas Secretary of State. He is a former Dallas Assistant City Attorney for Governmental Relations and served as aide to United States Senator Lloyd Bentsen. Kirk has over 20 years of experience providing legislative counsel to numerous governmental and corporate entities. Kirk was named one of "The 50 Most Influential Minority Lawyers in America" by The National Law Journal (2008), earned the Justinian Award from The Dallas Lawyers Auxiliary (2008), and was named one of The Best Lawyers in America in government relations law (2007-2009). Kirk earned his B.A. from Austin College in 1976 and his J.D. from the University of Texas School of law in 1979.
Karen G. Mills, Administrator of the Small Business Administration

Karen G. Mills has been a principal in the private equity and venture capital industry since 1983 and has taken a leadership role in the growth of more than 20 companies in the consumer products, food, distribution, textile and industrial component sectors. Mills was a co-founder and managing director of Solera Capital and Chief Operating Officer of E.S. Jacobs and Company. Mills chairs Governor Baldacci's Council on Competitiveness and the Economy and is deeply engaged in economic policy for the state of Maine. In 2006, she led the initiative for a $50 million competitive research and development bond which passed the legislature with strong bipartisan support, and was approved by public referendum. She also sits on the Governor's Council for the Redevelopment of the Brunswick Naval Air Station, which recently went on the BRAC closure list, and serves on the boards of the Maine Technology Institute and the Maine chapter of the Nature Conservancy. Mills authored a Brookings paper on economic development clusters, and those recommendations were introduced as legislation by Senators Collins and Clinton in June 2008. She is a member of the Council on Foreign Relations and has been Vice Chairman of the Harvard Overseers. Mills has an A.B. in Economics from Harvard University (1975), and an MBA from Harvard Business School where she was a Baker Scholar. Her background includes consulting in the U.S. and Europe for McKinsey and Co. and product management for General Foods. Ms. Mills is the lead director of Scotts Miracle-Gro and a director of Arrow Electronics, a $15 billion semiconductor distributor.
Barack Obama, Press Release: President-Elect Obama Announces Choices for Transportation, Labor, SBA and USTR Posts Online by Gerhard Peters and John T. Woolley, The American Presidency Project https://www.presidency.ucsb.edu/node/285366