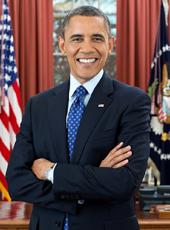 Press Release: President-Elect Obama Announces Choices for SEC, CFTC and Federal Reserve Board
CHICAGO—Today, President-elect Barack Obama announced that he intends to nominate Mary Schapiro as Chairman of the U.S. Securities and Exchange Commission; Gary Gensler as Chairman of the U.S. Commodity Futures Trading Commission; and Daniel Tarullo to the Board of Governors of the Federal Reserve System.
President-elect Obama said, "If the financial crisis has taught us anything, it's that failure of oversight and accountability doesn't just harm the individuals involved, it has the potential to devastate our entire economy. That's a failure we cannot afford. Financial regulatory reform will be one of the top legislative priorities of my Administration, and these individuals will help put in place new, common-sense rules of the road that will protect investors, consumers, and our entire economy. I have great faith and confidence in the ability of these outstanding public servants to make this possible."
The announcements made today are below, followed by the text of President-elect Obama's remarks:
Mary Schapiro, Nominee for Chairman of the U.S. Securities and Exchange Commission

Schapiro is Chief Executive Officer of the Financial Industry Regulatory Authority (FINRA), the largest non-governmental regulator for all securities firms doing business with the U.S. public. Schapiro also serves as Chairman of the FINRA Investor Education Foundation. Schapiro joined the organization in 1996 as President of NASD Regulation and was named Vice Chairman in 2002. In 2006, she was named NASD's Chairman and CEO. In 1994, Schapiro was appointed by President Clinton as Chairman of the federal Commodity Futures Trading Commission. Before that, Schapiro served for six years as a Commissioner of the Securities and Exchange Commission. In January 2008, Schapiro was appointed by President George W. Bush to the President's Advisory Council on Financial Literacy, a 19-member council formed to promote and enhance financial literacy among Americans. She is also an active member of the International Organization of Securities Commissions (IOSCO) and was Chairman of the IOSCO SRO Consultative Committee from 2002 until 2006. A 1977 graduate of Franklin and Marshall College in Lancaster, PA, Schapiro earned a Juris Doctor degree (with honors) from George Washington University in 1980.
Gary Gensler, Nominee for Chairman of the U.S. Commodity Futures Trading Commission

Gensler served as Under Secretary of the U.S. Department of the Treasury from 1999 to 2001, and as Assistant Secretary of the Treasury from 1997 to 1999. From 1988 to 1997, Gensler was a partner of The Goldman Sachs Group, LP, where he served in various capacities including Co-head of Finance, responsible for controllers and treasury worldwide. After his time at the Treasury Department, he acted as a Senior Advisor to Senator Paul Sarbanes, Chairman of the Senate Banking Committee, on the Sarbanes-Oxley Act. Gensler holds an MBA and a bachelor of science degree in economics from the Wharton School of Business at the University of Pennsylvania, where he graduated summa cum laude. He is also the co-author of The Great Mutual Fund Trap, a book presenting common sense investing advice for middle income Americans, published in 2002.
Daniel Tarullo, Nominee for Board of Governors of the Federal Reserve System

Tarullo is Professor of Law at Georgetown University Law Center, teaches and writes in the areas of banking law, international economic regulation, and economic policy-making. Tarullo held several senior positions in the Clinton administration, ultimately as Assistant to the President for International Economic Policy. He was a principal on both the National Economic Council and the National Security Council. Prior to that, he had been Deputy Assistant to the President for Economic Policy, with special responsibility for regulatory and international issues. From 1993 until early 1996, he was Assistant Secretary of State for Economic and Business Affairs. In March 1995, President Clinton appointed Tarullo as his personal representative to the G-7/G-8 group of industrialized nations, with responsibility for coordinating U.S. positions for the annual Leaders Summits. Before joining the administration, Tarullo practiced law in Washington and served as Chief Counsel for Employment Policy for Senator Edward M. Kennedy. Tarullo graduated summa cum laude in 1977 from the University of Michigan Law School. He received his A.B. from Georgetown University in 1973 and completed an M.A. at Duke University in 1974. Professor Tarullo spent a year as a senior fellow at the Council on Foreign Relations, and he is currently a non-resident senior fellow at American Progress.
Barack Obama, Press Release: President-Elect Obama Announces Choices for SEC, CFTC and Federal Reserve Board Online by Gerhard Peters and John T. Woolley, The American Presidency Project https://www.presidency.ucsb.edu/node/285363