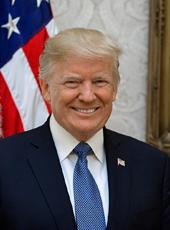 Press Release - President-Elect Donald J. Trump Nominates Former U.S. Senator Dan Coats Director of National Intelligence
(New York, NY) – President-elect Donald J. Trump today announced his intention to nominate former United States Senator Dan Coats to serve as the Director of National Intelligence.
Having served for years on the Senate Select Committee on Intelligence, including during the just-completed 114th Congress and previously on the Senate Armed Services Committee, Sen. Coats has a keen understanding of the national security threats currently facing our nation and the solutions required to address them.
"I'm very confident that Senator Dan Coats is the right choice to serve as Director of National Intelligence," said President-elect Trump. "Dan has clearly demonstrated the deep subject matter expertise and sound judgment required to lead our intelligence community. If confirmed as Director of National Intelligence, he will provide unwavering leadership that the entire intelligence community can respect, and will spearhead my administration's ceaseless vigilance against those who seek to do us harm."
In the wake of the September 11, 2001 terrorist attacks, it became apparent that the United States' 16 individual intelligence agencies were not effectively coordinating their efforts, leading to intelligence failures. As a result, the Office of the Director of National Intelligence was installed as head of the U.S. Intelligence Community to facilitate the sharing of information, ultimately making it possible to form a more comprehensive threat assessment. The DNI is also responsible for delivering the President's Daily Brief, which fuses intelligence from across various agencies to give the President the most up-to-date information on threats around the world, among other critical responsibilities.
As Director of National Intelligence, Sen. Coats will bring decades of experience and profound judgment to the supervision and coordination of America's intelligence efforts. The safety of the American people and security of the American homeland will be his top priorities.
"It is an honor to be nominated as Director of National Intelligence," said Sen. Coats. "A robust and responsible intelligence infrastructure is essential to our homeland security, and if confirmed I will ensure our national security decision-makers have every piece of information they need to protect the American people from the threats facing our nation. There is no higher priority than keeping America safe, and I will utilize every tool at my disposal to make that happen."
Dan Coats was born in Michigan and earned a B.A. in political science at Wheaton College in Illinois before serving in the U.S. Army from 1966 to 1968. After his military service, Sen. Coats earned a J.D. from the University of Indiana in 1972 and subsequently worked in the private sector. From 1981 to 1989 he served in the U.S. House of Representatives and represented the state of Indiana for a total of 16 years, first from 1989-1999 and then again from 2011-2017. From 2001-2005 Sen. Coats served as the U.S. Ambassador to Germany, arriving three days before the September 11, 2001 terrorist attacks. Sen. Coats and his wife Marsha have three children.
Donald J. Trump, Press Release - President-Elect Donald J. Trump Nominates Former U.S. Senator Dan Coats Director of National Intelligence Online by Gerhard Peters and John T. Woolley, The American Presidency Project https://www.presidency.ucsb.edu/node/320281