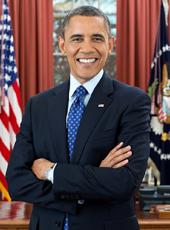 Press Release: President-Elect Barack Obama Announces Office of Management and Budget Director and Deputy Director
CHICAGO -- President-elect Barack Obama announced additional members of his economic team today, nominating Peter Orszag as Office of Management and Budget Director and Rob Nabors as Office of Management and Budget Deputy Director.
"In these challenging times, when we are facing both rising deficits and a sinking economy, budget reform is not an option. It is an imperative. We cannot sustain a system that bleeds billions of taxpayer dollars on programs that have outlived their usefulness, or exist solely because of the power of a politician, lobbyist, or interest group. We simply cannot afford it. This isn't about big government or small government. It's about building a smarter government that focuses on what works. That is why I will ask my team to think anew and act anew to meet our new challenges. We will go through our federal budget -- page by page, line by line -- eliminating those programs we don't need, and insisting that those we do operate in a sensible cost-effective way," said President-elect Obama.
Peter Orszag, Office of Management and Budget Director

Peter Orszag currently serves as the Director of the Congressional Budget Office (CBO), overseeing the agency's work in providing objective, nonpartisan, and timely analyses of economic and budgetary issues -- supervising the numerous analytical papers and cost estimates that the agency produces and, to present the results, frequently testifying before the Congress. Under his leadership, the agency has significantly expanded its focus on areas such as health care and climate change. In previous government service, Orszag served as Special Assistant to the President for Economic Policy and as a staff economist and then Senior Advisor and Senior Economist at the President's Council of Economic Advisers. Orszag was the Joseph A. Pechman Senior Fellow and Deputy Director of Economic Studies at the Brookings Institution where he authored or edited numerous books and papers. Orszag graduated summa cum laude in economics from Princeton University and obtained a Ph.D. in economics from the London School of Economics, which he attended as a Marshall scholar.
Rob Nabors, Office of Management and Budget Deputy Director

Rob Nabors currently serves as the 13th Clerk and Staff Director of the House Appropriations Committee. He is responsible for the hiring and direction of the majority of the committee staff and for recommending overall legislative strategies with respect to discretionary spending to committee Democrats and the House Democratic Leadership. Nabors joined the Appropriations Committee in 2001. Prior to coming to the Appropriations Committee, Nabors served in the Office of Management and Budget in the Executive Office of the President as the Senior Advisor to the Director and as the Assistant Director for Administration and Executive Secretary. Nabors is a graduate of the University of Notre Dame, where he received degrees in Government and Computer Applications. He received a Masters Degree in Political Science from the University of North Carolina.
Barack Obama, Press Release: President-Elect Barack Obama Announces Office of Management and Budget Director and Deputy Director Online by Gerhard Peters and John T. Woolley, The American Presidency Project https://www.presidency.ucsb.edu/node/284774