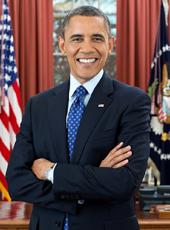 Press Release: President-Elect Barack Obama Announces Additional Key White House Staff
WASHINGTON – Today, President-elect Barack Obama announced the following key White House staff, Pete Rouse, Jim Messina and Mona Sutphen.
Pete Rouse will serve as Senior Advisor, and both Mona Sutphen and Jim Messina will serve as Deputy Chief of Staff.
"These individuals are important additions to a team with the experience and ability to help our nation overcome pressing challenges at home and around the world," said President-elect Barack Obama.
Pete Rouse, Senior Advisor
Peter M. Rouse, Chief of Staff to Senator Barack Obama (D-IL), has served as chief of staff to members of the United States Congress for more than thirty years. Before joining Senator Obama in December 2004, he was chief of staff to former Senate Democratic Leader Tom Daschle (D-SD) for nineteen years. He also served as chief of staff to Rep. Dick Durbin (1984/85) and Lt. Governor Terry Miller of Alaska (1979-83).
Mr. Rouse, as Sen. Obama's chief of staff, was part of a small group of advisors who helped Sen. Obama through the process that led to his decision to run for president in 2008. Mr. Rouse received a BA from Colby College, a MA from the London School of Economics, and a MPA from the Harvard's John F. Kennedy School of Government.
Mona Sutphen, Deputy Chief of Staff
Mona Sutphen is a member of the Transition team staff, and has been Managing Director of Stonebridge International LLC, an international strategic consulting firm based in Washington, D.C. that advises Fortune 500 and major multinational corporations on business opportunities and challenges worldwide.
From 1991-2000, she was a U.S. Foreign Service Officer, and among other assignments, served in the White House at the National Security Council (1998-2000). She also served at the U.S. Mission to the United Nations, the Office of the High Representative following the Bosnian War, in the State Department human rights bureau, and at the U.S. Embassy in Bangkok. Ms. Sutphen holds a B.A. from Mount Holyoke College and a M.Sc. from London School of Economics. She is a member of the Council on Foreign Relations and the co-author of The Next American Century (Simon & Schuster 2008).
Jim Messina, Deputy Chief of Staff
Jim Messina currently Director of Personnel for the transition team of President-Elect Barak Obama. Messina served as national Chief of Staff for Sen. Obama's presidential campaign. Prior, Jim served as chief of staff for U.S. Senators Max Baucus (D-Montana), Byron Dorgan (D-ND) and U.S. Rep Carolyn McCarthy (D-NY). Jim has run and consulted on political campaigns across the country from Alaska to New York. Messina grew up all over the Western United States and is a proud graduate of the University of Montana.
Barack Obama, Press Release: President-Elect Barack Obama Announces Additional Key White House Staff Online by Gerhard Peters and John T. Woolley, The American Presidency Project https://www.presidency.ucsb.edu/node/285254