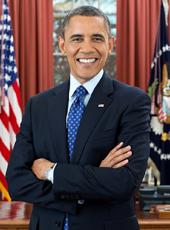 Press Release: Key Posts at the Office of Management and Budget Announced
Washington—Today, President-elect Barack Obama announced the following key posts at the Office of Management and Budget (OMB): Jeffrey Liebman, Executive Associate Director; Steve Kosiak, Associate Director for Defense and International Affairs; Robert Gordon, Associate Director for Education, Income Maintenance and Labor; Xavier de Souza Briggs, Associate Director for General Government Programs; Preeta Bansal, OMB General Counsel and Senior Policy Advisor; and Kenneth Baer, Associate Director for Communications and Strategic Planning.
President-elect Obama said, "We are fortunate to have this distinguished group of individuals serving in these key posts, and with Peter Orszag I am confident that this team will be well-equipped to tackle the challenges ahead. The Office of Management and Budget in my administration will not only design, manage and implement our budget, it will focus on cutting waste and making sure that our government is serving the American people effectively and efficiently. I look forward to working with them in the months and years ahead."
The following announcements were made today:
Jeffrey Liebman, Executive Associate Director

Liebman is currently the Malcolm Wiener Professor of Public Policy at the Kennedy School of Government at Harvard University where he teaches courses in public sector economics and American economic policy. In his research, he studies tax and budget policy, social insurance, poverty, and income inequality. Recent research has examined the impacts of government programs such as the Earned Income Tax Credit, Social Security, and housing vouchers. He is a Research Associate at the National Bureau of Economic Research (NBER) where he is the Associate Director of the NBER Retirement Research Center. In the Clinton Administration, Liebman served as Special Assistant to the President for Economic Policy in the White House National Economic Council from 1998-1999. Liebman received his BA from Yale University and his PhD in economics from Harvard.
Steve Kosiak, Associate Director for Defense and International Affairs

Kosiak is currently Vice President for Budget Studies at the Center for Strategic and Budgetary Assessments. He is a nationally recognized expert on the US defense budget and national security spending. Kosiak is also a professor for the Security Studies Program at Georgetown University, where he has taught since 2001. He teaches graduate-level courses on U.S. Defense Budgeting and Strategic Planning. From 1991-1996, Kosiak was a Defense Budget Analyst at the Center for Strategic and Budgetary Assessments, where he monitored and assessed a broad range of defense budget issues. Before that, he was an analyst at the Center for Defense Information in Washington, D.C. Kosiak earned his B.A. in History and Political Science, summa cum laude from the University of Minnesota. He earned his J.D., cum laude in 1998 from Georgetown University Law Center and his Master in Public Affairs in 1986 from the Woodrow Wilson School of Public and International Affairs.
Robert Gordon, Associate Director for Education, Income Maintenance and Labor

Gordon is a Senior Fellow at American Progress, where he focuses on education and domestic policy. While on leave from the Center in 2006 and 2007, Gordon served as a senior advisor to the chancellor of the New York City Department of Education, leading an overhaul of the city's multi-billion dollar school budgeting system and developing new human capital initiatives. Prior to joining American Progress in 2005, he was domestic policy director for the Kerry-Edwards campaign. He previously worked for Senator John Edwards (D-NC) as Judiciary Committee counsel, legislative director, and policy director on his first presidential campaign. Earlier in his career, Gordon was a law clerk for Justice Ruth Bader Ginsburg and a Skadden Fellow at the Juvenile Rights Division of the Legal Aid Society in New York City, where he represented children in abuse and neglect proceedings. Gordon also served in the Clinton White House as an aide to the National Economic Council and the Office of National Service, helping craft the legislation creating AmeriCorps. He received a J.D. from Yale Law School and a B.A., summa cum laude, from Harvard College.
Xavier de Souza Briggs, Associate Director for General Government Programs

Xavier de Souza Briggs is Associate Professor of Sociology + Urban Planning at the Massachusetts Institute of Technology (MIT). A former community planner and senior U.S. government official, his work is about leadership and democratic institutions, inequality, and racial and ethnic diversity in cities. He is the editor of The Geography of Opportunity: Race and Housing Choice in Metropolitan America (Brookings, 2005), which won the highest book award in planning, and his newest book—Democracy as Problem-Solving: Civic Capacity in Communities across the Globe—was published by The MIT Press in August. It examines local policy innovation and democratic governance in cities in Brazil, India, South Africa, and the U.S. A third book, Moving to Opportunity: The Story of an American Experiment to Fight Ghetto Poverty, is forthcoming summer 2009 (Oxford University Press). It presents a rethinking of anti-poverty policy, the role of housing in a larger opportunity agenda, and the lived experience and outlook of very low-income people in a major federal demonstration program. Xav is founder and director of The Community Problem-Solving Project @ MIT and Working Smarter in Community Development, two popular and innovative online resources for people and institutions worldwide. A former faculty member in public policy at Harvard, he has designed and led major leadership development, strategy, and other training programs for those in the public, private, and nonprofit/nongovernmental sectors. He has also consulted on urban strategy to leading national and international organizations, such as The Ford Foundation, the Rockefeller Foundation, the Center for American Progress, and The World Bank. In the public sector, he ran the Clinton Administration's urban policy research and development unit at the U.S. Department of Housing and Urban Development, interacting regularly with the White House, Congress, major media, and local leaders on affordable housing, economic development, regional problem-solving, and sustainable development issues. He is a member of the Aspen Institute's Roundtable on Community Change and other advisory groups, and his views have appeared in the New York Times, Salon.com, National Public Radio, Boston Globe, and other major media. He was educated at Stanford (engineering), Harvard (public policy and management), and Columbia University (sociology and education).
Preeta Bansal, OMB General Counsel and Senior Policy Advisor

Bansal is currently Partner at Skadden, Arps, Slate, Meagher and Flom LLP in New York City. Since 2003, Bansal has also been a Commissioner of the United States Commission on International Religious Freedom, serving as Chair from 2004-2005. In that capacity, Bansal participated in U.S. diplomatic missions to Iraq, Afghanistan, Uzbekistan, Saudi Arabia, China, Russia, Vietnam, Turkey, Hong Kong, and South Asia, and presided over a nationally acclaimed Commission study on DHS's procedures for expedited removal of U.S. asylum seekers. From 1999-2002, Bansal was Solicitor General of the State of New York, where she helped supervise the legal positions of 600 attorneys in the New York Attorney General's office. From 1993-1996, Bansal served as a counselor in the Office of Policy Development and Antitrust Division of the United States Department of Justice, and as a Special Counsel in the Office of the White House Counsel. Bansal received a J.D., magna cum laude from Harvard Law School and an A.B., magna cum laude from Harvard-Radcliffe College. She was a law clerk to Justice John Paul Stevens of the United States Supreme Court. She has been a Commissioner on Mayor Michael Bloomberg's Election Modernization Task Force and serves on numerous nonprofit boards.
Kenneth Baer, Associate Director for Communications and Strategic Planning

Baer has served as a communications strategist, policy advisor, and writer for a wide range of public and private sector leaders. For the past eight years, he ran Baer Communications, LLC, a speechwriting and policy consulting firm. In that role, he was a senior adviser to former SEC Chairman Arthur Levitt, Jr. and to Governor Mark Warner (D-VA). Prior to starting his firm, Baer was Senior Speechwriter to Vice President Al Gore and Deputy Director of Speechwriting for Gore-Lieberman 2000. In addition to his consulting work, Baer is the co-founder and co-editor of Democracy: A Journal of Ideas, the award-winning progressive quarterly, has written for a wide array of other print and online publications, and has taught at Georgetown and Johns Hopkins Universities. Baer, raised in Cherry Hill, NJ, is a magna cum laude graduate of the University of Pennsylvania, where he was elected to Phi Beta Kappa, and received his doctorate in Politics at Oxford University where he was a Sir John and Lady Thouron Scholar. He lives in the Washington area with his wife, Caron Gremont, and their baby daughter.
Barack Obama, Press Release: Key Posts at the Office of Management and Budget Announced Online by Gerhard Peters and John T. Woolley, The American Presidency Project https://www.presidency.ucsb.edu/node/286091