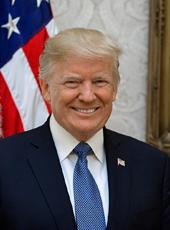 Press Release - ICYMI: Former Pentagon Chief Leon Panetta: Democrats Should Give Mattis A Waiver To Be Defense Secretary
"You wanted Jim Mattis in the room, because he speaks truth to power." - Panetta
Former Pentagon chief Leon Panetta: Democrats Should Give Mattis a Waiver to be Defense Secretary
Washington Post
Josh Rogin
December 6, 2016
Several Democratic lawmakers are raising concerns about Congress passing legislation to allow retired Marine Gen. James N. Mattis to be secretary of defense so soon after taking off his military uniform. But President Obama's former defense secretary Leon Panetta believes Mattis should get the waiver and the job, he told me in an interview.
"It's important that the Congress in the process of providing that waiver makes sure that Jim Mattis understands that he has to play a role not just on the military side but also on the civilian side. I think he does," Panetta told me on the sidelines of the Reagan National Defense Forum on Saturday.
Panetta also said the 1947 law mandating that a defense secretary be out of uniform for 10 years — later changed to seven — was "arbitrary" and was crafted in a different era when generals had a singular role as war fighters, whereas today's generals have more diverse roles.
...
Panetta told me that Mattis often differed with the Obama White House on policy and wasn't shy about it. He often called internally for more military presence in the Middle East to send signals to Iran. Sometimes Obama accepted his recommendations and sometimes he did not.
For example, after Iran shot down an American drone in 2011, Mattis recommended Obama send fighter escorts for drone flights to show the Iranians such moves were unacceptable and Obama agreed. But in 2012 Mattis wanted a third aircraft carrier group deployed in the region to respond to Iranian maritime aggression in the Strait of Hormuz, something the White House rejected.
"Sometimes his attitude rubbed some people in the White House the wrong way, because he was aggressive," said Panetta. "It never made him hesitate to keep saying what he believed was necessary. You wanted Jim Mattis in the room, because he speaks truth to power."
Donald J. Trump, Press Release - ICYMI: Former Pentagon Chief Leon Panetta: Democrats Should Give Mattis A Waiver To Be Defense Secretary Online by Gerhard Peters and John T. Woolley, The American Presidency Project https://www.presidency.ucsb.edu/node/319797