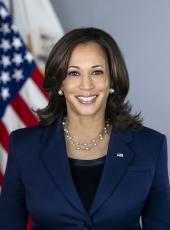 Press Release - "Every worker deserves fair wages:" Vice President Harris Announces Actions to Raise Wage Standards For More Than One Million Workers Across America
"That's thousands of dollars more every year," said the Vice President while touting Bidenomics and lifting up the critical role of unions during a visit to Pennsylvania
PHILADELPHIA –Vice President Kamala Harris, the Chair of the White House Task Force on Worker Organizing and Empowerment, announced actions to raise wage standards for more than one million construction workers across America during today's visit to the Finishing Trades Institute in northeast Philadelphia. Joined by Acting Secretary of Labor Julie Su, the Vice President outlined how this rule, under the Davis-Bacon and Related Acts, advances Bidenomics and will mean more money in workers' pockets.
"We strongly believe every worker deserves fair wages for their work. So, I'm here today to announce that we are updating this law and giving workers across the nation a raise," said Vice President Harris. "That's thousands of dollars more every year to help put a down payment on a home, for example, or to save for retirement or simply to take their family on vacation."
During her remarks, she lifted up the critical role that unions play and highlighted how union workers are benefiting from the Biden-Harris administration's historic efforts to invest in infrastructure throughout the country. Additionally, the Vice President received an on-site briefing at the construction site of the Betsy Ross off-ramp to I-95. Vice President Harris also met with rank-and-file union construction workers and national and local union leaders.
"When union workplaces are safe, it makes all workplaces safer. When union wages go up, everybody's wages go up. And when unions are strong — and I say this as Vice President of the United States — when unions are strong, America is strong," said Vice President Harris. "Across our nation, because of the investments President Biden and I have made, workers — America's workers – are building a safer, stronger, healthier, and more prosperous future for all of us."
For more information about today's announcement, read the fact sheet here.
Read more about today's announcement below:
AP: Harris says new rule means 'thousands of dollars' for workers on federal construction projects
Reuters: VP Harris to celebrate new rules boosting wages, protections on federal projects
Philadelphia Inquirer: Vice President Kamala Harris visited Philly to announce increased pay for some construction workers
Washington Post: White House unveils wage rule for federal projects
Bloomberg: Harris touts pay hike for infrastructure plans in DOL rule
Forbes Breaking News: 'When Unions Are Strong, America Is Strong': VP Harris Promotes Building Workforce Infrastructure
USA Today: Biden Administration to update 'prevailing wage' rule and boost constructure worker pay
Kamala Harris, Press Release - "Every worker deserves fair wages:" Vice President Harris Announces Actions to Raise Wage Standards For More Than One Million Workers Across America Online by Gerhard Peters and John T. Woolley, The American Presidency Project https://www.presidency.ucsb.edu/node/363816