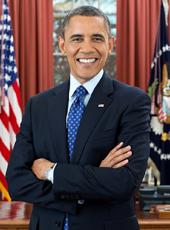 Press Gaggle by Principal Deputy Press Secretary Josh Earnest
Aboard Air Force One
En Route Norfolk, Virginia
11:22 A.M. EDT
MR. EARNEST: All right, good morning. I think we are getting near the end of our flight, so we'll move quickly here. I don't have anything to start, but I think Jen has a couple things she wants to preview.
MS. PSAKI: Yes, I just wanted to go through the convention schedule for you guys, just to remind you of who's speaking. So tonight, Americans will heard from San Antonio Mayor Julian Castro, the keynote speaker, whose story reflects the President's story and the American story -- if you work hard, play by the rules, this is the land of the opportunity, you can get a fair shot and a fair shake.
Mayor Castro will talk about those values that define us and discuss the choice the American people face in the election between going forward and moving back. We can invest in things like education that was key to his success and critical to a strong middle class and growing economy, or we can provide additional tax cuts to millionaires and pay for it with tax increases on middle-class families while cutting education.
The night culminates with the First Lady, Michelle Obama, who knows the President best, and she'll speak about the values and experience that drive him. She'll give a personal and passionate speech. After a moving introduction from Elaine Brye, a military mom from Ohio, she'll talk about the President's deep connection to the struggles middle-class families are facing, because he's lived it, and why he's made the choices he's made to strengthen the middle class and move our nation forward.
I'm just going to run quickly through the other speakers: Governor Lincoln Chafee, Governor Pat Quinn, Governor Ted Strickland, Secretary Kathleen Sebelius, Governor Deval Patrick and Tammy Duckworth.
MR. EARNEST: Questions?
Q: Can I ask about President Clinton tomorrow night? Has the campaign seen his remarks? Do you have a sense of what points he'll be hitting? And also, is there the risk that in talking about the economic boom of the '90s, that a broader audience now will be drawing comparisons to the current economic situation?
MS. PSAKI: Sure. So President Clinton is -- we've been in close contact with him, and he is working on his remarks. And I'm sure, when he's done, we'll see them. We have absolute confidence about what he's going to say. And we think who better to deliver a message to the American people about the choice middle-class families in this country are facing, the difference between what the vision President Obama is presenting to the American people and the vision Mitt Romney and Paul Ryan are presenting.
He is somebody who can speak directly from experience, not only from his time as President in the '90s, but also as somebody who's been deeply involved in the last decades, post-presidency, about what we need to do to move the country forward, what the right choices are for the American people. And we expect he'll speak to all of that tomorrow evening.
Q: The President speaks on Thursday ahead of the Friday jobs report. Is there any concern that an uptick in the unemployment report might diminish any positive impact that might be seen coming out of the convention?
MS. PSAKI: Well, we won't know what the jobs numbers are until Friday morning, as you know. We've to date had 29 straight months of private sector job growth, 500,000 manufacturing jobs. We know that more needs to be done, but we feel good about the steps that -- the direction the country is moving in.
Regardless of what the numbers are on Friday, we know that the American people are still facing a choice about who they would rather have standing up for them in the White House -- who has a better chance for the middle class, who has a better vision for the country moving forward. And when people are sitting at home, talking about this at their kitchen tables, they're talking about who's going to help them send their kids to college, who's going to help them make sure that they have access to affordable health care, who's going to make sure that their middle-class tax cuts are continued. And on that, along those lines, we feel pretty good about the choice we're presenting. You'll hear the President talk about that on Thursday.
Q: Jen, a few of the Republicans are seizing on the President's comment that his work on the economy is incomplete -- that's how he graded himself. Can you talk about what he meant by that and also how that squares with you guys also saying that people are better off than they were four years ago?
MS. PSAKI: Well, that wasn't -- the question he was asked, and I was there for the interview, was what grade he would give himself. And they clearly haven't done their homework because he's said that countless times -- in part because we know, despite the fact that millions of people have access to affordable health care, that we've had 29 straight months of private sector job growth, that the troops have been taken out of Iraq -- we know -- he feels that there's more we need to do for the American people and for the middle class.
The alternative is to go with the failed policies, the bad study habits, the rotten ideas of the Romney/Ryan team that no doubt would lead to failing grades. And the President knows more work is -- there is more work that needs to be done, and he wants the American people to send him back for four more years so he can continue to fight for the middle class and continue to do more to make their lives better.
Q: But as a recipient of many "incompletes" myself, I know that it's not a passing grade. (Laughter.) So how do you make your pitch to the American public that an incomplete deserves a reelection?
MS. PSAKI: Well, I think what an incomplete means is that there's more work that he wants to do for the middle class and for the American people. The alternative is to go back to the old playbook of failed policies and failing grades, and that's what Mitt Romney and Paul Ryan want to do. That's where they want to lead this country.
So you have a choice: Either you have somebody who has accomplished a great deal, who has helped bring the economy back from the brink of collapse and still wants to fight more for the middle class and do more for the American people, or you have the Romney/Ryan team that wants to go back to the failed, rotten policies of the past. So I think an incomplete and a desire to do more is far better than a failing grade.
MR. EARNEST: One thing that I would interject as a matter of policy is that the other reason that an incomplete is an appropriate assessment of where we stand is there are a number of things sitting on the steps of the Republican-led House of Representatives that could be done that would strengthen our economy.
The Senate has passed a piece of legislation that would ensure that taxes don't go up on 98 percent of Americans and 97 percent of small businesses. That would be something that would improve our economy. The President's -- there are several components to the American -- of the President's American Jobs Act that would put construction workers and teachers and police officers and firefighters back to work. Outside analysts indicate that that could actually add about a million jobs to our economy.
So the work is incomplete, but a lot more could be done if Republicans in Congress -- the reason those things haven't gotten done is because Republicans in Congress are insisting that we actually protect the tax benefits that are currently enjoyed by millionaires and billionaires. That's what's stopping a number of policy initiatives that could have a tangible, positive impact on the economy. And hopefully, we'll see the Republicans drop their opposition to these measures that would actually have a positive benefit for the American economy.
Q: You guys have said that the President is going to watch the First Lady's speech tonight at the White House and you'll send a picture out. Can you talk about where he'll watch President Clinton's speech, and give other details about what the President's schedule is on Wednesday, in Charlotte, and Thursday before he speaks?
MS. PSAKI: Sure. I mean, we're arriving, as you know, at 2:45 tomorrow afternoon. At some point in the evening, he'll do a walkthrough, as is pretty standard. I don't have any update for you on where he'll watch President Clinton's speech, but we're happy to get back to you as soon as we have more specifics on that.
Q: What else will he be doing? Will he be meeting with other Democrats and things there?
MS. PSAKI: I don't have any other updates on his schedule for tomorrow, but if there are more details to share we'll certainly make sure you have them.
Q: Anything concerns about the weather forecast right now with the stadium?
MS. PSAKI: Well, as we've said, the convention proceedings at Bank of America Stadium will take place rain or shine, similar to other events at the stadium. Of course, there are many sports teams that I hear do some business there. We have an advisory team in place, and if any changes need to be made that's certainly something we would adjust. But at this point in time we don't anticipate that and we expect they will proceed as planned.
Q: Are you concerned that you'll have more trouble filling the stadium if there is rain?
MS. PSAKI: Well, we've spent the last couple of weeks reaching out to the people of North Carolina and had an overwhelming response to a desire to come see the President deliver his remarks on Thursday evening. We're absolutely confident we're going to have an energetic crowd, full crowd in the stadium Thursday evening. If changes need to be made because of weather, that's something we'll deal with at that point in time.
Q: I wanted to ask -- the Navy SEAL's book comes out today, hits shelves, on the bin Laden raid. Does the President have any comment on what folks can read from that? Or does the White House have any response to what may be right from that book?
MR. EARNEST: Well, I do want to remind you of something that the President said on the night that Osama bin Laden was brought to justice last summer, which is the President said, "We give thanks for the men who carried out this operation, for they exemplify the professionalism, patriotism, and unparalleled courage of those who serve our country." Bringing Osama bin Laden to justice is a testament to the courage and service of our men and women in uniform, and particularly the special operators who performed so courageously that evening.
In terms of the specifics that are included in the book, I'd refer you to my colleagues at the Department of Defense who have been -- who have taken some questions on this.
Q: Does the President think it was appropriate for this former SEAL to write the book? And does he support the Pentagon's threat to perhaps proceed from a prosecution standpoint?
MR. EARNEST: Well, like I said, this is something that the Department of Defense is handling, and this is something they're doing independent of any advice or consultation with the White House or the President. The President's position on this is pretty clear, which is that the successful mission really was a testament to the courage and service of our men and women in uniform.
Q: You mentioned that these events take place rain or shine, but aren't you concerned about safety if he tries to give the speech and it is bad weather in the stadium?
MS. PSAKI: Well, we have an advisory team who is closely watching the weather working with our team, and if any changes need to be made, we'll make them.
Q: The other day Vice President Biden made a comment about a reference in a Rolling Stone article and Mitt Romney securing what he called a bailout from the FDIC for Bain Capital while he was working there. The Washington Post, David's fine organization here, has fact-checked that statement and given it three Pinocchios for saying that there was no -- the FDIC, which doesn't receive taxpayer money, doesn't really give a taxpayer bailout for anything like that. Is this something that we'll be hearing more about on the stump? And do you think the Vice President will change his language at all on it?
MS. PSAKI: Well, I spend time with the President, obviously listening to what the President has to say. I'm not familiar with the comment you're referring to. As you know, it's not something the President talks about out there on the campaign trail. He does talk about the contrast between his vision for the economy and his vision for the future for the American people and how that differs from Mitt Romney and Paul Ryan.
So I don't know that it has become a major part of any stump or that -- and it certainly -- I don't know that I expect it would be since I haven't even heard of the comment before you just mentioned it now.
MR. EARNEST: I haven't heard the comment either, but I do think that there is a pretty clear difference between the approaches that the two candidates are advocating on this front. The President has advocated for Wall Street reform that would ensure that taxpayer-funded bailouts aren't needed in the future. And that's something that Mitt Romney and Paul Ryan say that they would undo if they were to take office.
So since we're landing, why don't we call it a day.
Thanks, everybody.
END 11:34 A.M. EDT
Barack Obama, Press Gaggle by Principal Deputy Press Secretary Josh Earnest Online by Gerhard Peters and John T. Woolley, The American Presidency Project https://www.presidency.ucsb.edu/node/302408