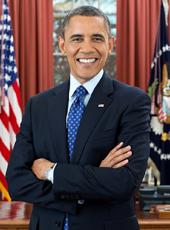 Press Gaggle by Principal Deputy Press Secretary Eric Schultz
Aboard Air Force One

En Route La Crosse, Wisconsin
**Please see below for corrections, marked with asterisks.
12:05 P.M. EDT
MR. SCHULTZ: Welcome aboard Air Force One this morning, everyone, where we are en route to La Crosse, Wisconsin, where the President will talk more about his proposal to extend overtime pay to nearly 5 million workers next year.
As you all have reported, this proposal would extend overtime pay to most salaried workers earning less than about $50,440. The proposed rule will help promote higher take-home pay and allow workers to better balance their work and family obligation. The President believes this will help shore up the middle class and provide an easier pathway for those aspiring to share in that standard of living it affords.
This afternoon, the President will also discuss other efforts to help working families, such as the need to increase the minimum wage and expand access to paid leave. The President is not going to shy away from making the contrast with the steps that Republicans want to take, including rolling back these efforts and instead promoting policies where only a select few will do well.
With that, I'm happy to take your questions.
Q: Eric, one of the things that the jobs numbers today showed was that wages remain incredibly stagnant, and I wondered whether that's not a signal that the economy is really moving kind of in fits and starts even though it's creating jobs.
MR. SCHULTZ: You're right, Jim, the economy did add 223,000 jobs in June, as the unemployment rate fell to 5.3 percent. As you all know, the economy has now added 5.6 million jobs over the last two years. *We're in the longest which is the strongest stretch of private sector job growth in our nation's history.
But as you also point out, wage growth is not growing at the pace that the President would like. That's why he's announced several steps that he would like to see happen. That includes raising the minimum wage. That includes changing our overtime rules so that paychecks can go further for working families. And those are only a few of the steps that the President has announced. But you're right that that is an important priority for this President.
Q: Can you explain why the President is going to Wisconsin? And there was a rumor that Scott Walker is meeting him on the tarmac -- is that correct?
MR. SCHULTZ: Anita, I can tell you that as is custom, the Governor is invited to meet the President on the tarmac. That's fairly routine whenever the President travels outside of Washington. For the Governor's schedule I would refer you to his office.
I can tell you that the argument that the President is going to make today is an argument that he's made in all 50 states, which is he believes that the verdict on middle-class economics has been reached, that the reason we've seen the longest stretch of private sector job growth in our nation's history is because the President's approach to growing the economy from the middle class out is one that is now supported by the data. He believes that instead of helping those that -- there are definitely those in the Republican Party who believe that helping those at the very top and hoping that that help trickles down to the rest of the American people -- is a theory that doesn't belong any longer.
And that's why he believes that we should be helping the middle class grow, and that includes -- as he'll discuss today -- making sure that jobs and economic opportunity remain here at home. That includes making sure that paychecks go further for working families, and also making sure that our workforce has the skills they need to succeed in the 21st century economy.
Q: Just to be clear, was there a particular reason for this city or this state, or even this university?
MR. SCHULTZ: Well, I think you'll hear the President talk about the contrasts that he believes -- the argument that he believes buttress his belief in middle-class economics versus some of the ones -- versus some of the Republican arguments you see. That includes keeping the minimum wage lower in real terms than it was when Ronald Reagan took office. That includes eliminating taxes that the wealthiest Americans pay on their investments while working folks keep paying taxes on their paychecks. That includes cutting taxes for folks at the top while slashing investments in things that help everybody, like education and job training.
And that includes things like repealing the Affordable Care Act, robbing health insurance from tens of millions of Americans and sending the health care system into chaos.
So those are policies that are pushed by Republicans in Wisconsin and in other states.
Q: Who's on the plane, who's traveling with the President? Anyone interesting?
MR. SCHULTZ: Save yours truly? I don't have anyone noteworthy on this plane for you.
Q: I'll take another stab at it. Is the President going to Wisconsin to single out Scott Walker specifically, given that he has maybe the most anti-union kind of reputation of the Republican governors?
MR. SCHULTZ: Margaret, I do think Wisconsin has a long, proud history in labor and this is a state that knows the importance of fairness and of a level playing field. That's true for American workers, and it's also true for American companies.
We recently did see Congressman Kind make this argument both in Wisconsin and in Washington as Congress debated and then went ahead and passed support for the President's trade deal. So I think that there are definitely steps Wisconsin could take that would make it a stronger economy. That includes raising the minimum wage. That includes Medicaid expansion. That's something the President has called for. The President has singled out Republicans who are putting politics ahead of what's better for their states.
Q: Will he shy away from making the contrast? I mean, I guess we could just wait and listen to the speech ourselves, but is he going to call out Governor Walker by name?
MR. SCHULTZ: Margaret, the good news is you will be -- you're minutes away from hearing the President's remarks.
Q: And finally, do you think, in addition to burnishing his own legacy, does he see this as a 2016 issue that can help Democrats, whether it's Hillary Clinton or perhaps Bernie Sanders -- drawing large crowds in Wisconsin? Does he see overtime, the Affordable Care Act, the kind of victory lap that he's taking this week in these Republican states as issues that are things that he thinks Democrats should run on in 2016?
MR. SCHULTZ: I think what the President is very much focused on are the last 18 months he'll have in office. And as we've said, big things happen in the fourth quarter. I think over the past two weeks, we've shown that to be true. And we are encouraged by the economic progress we've seen over the past six years, but we're not done yet. That's why the President's going to be out there today making these arguments.
Q: Eric, on a sort of financial issue, what's the White House's reaction to the BP settlement? And any reaction to the timing and the amount, and that news?
MR. SCHULTZ: Thanks, Jeff. While we have not had a chance to review this agreement in detail, we are pleased to see that this historic agreement will help repair the damage done to the local economies of the Gulf and to the wetlands, wildlife and fisheries impacted so severely by the Deepwater Horizon spill.
The Gulf region, as the President has said many times, is one of the most economically important and beautiful parts of our nation. And this settlement would be the largest with a single entity in U.S. history. It would help ensure that it remains that way for years and decades to come.
Q: Think it's enough?
MR. SCHULTZ: Again, I'm going to refer you to DOJ, as I know they're the ones negotiating. But I would point out it's been the -- it would be the largest one in U.S. history.
Q: Oh, sorry, go ahead.
Q: No, go ahead -- no, I was just going to ask -- I assume the President was briefed this morning on the situation at the Navy Yard. Any updates on that?
MR. SCHULTZ: Kimberly, I don't have any presidential conversations to read out. I know that White House officials were monitoring the situation, but it's my understanding, as the Department of Defense has said, all personnel are accounted for and there's no signs of a shooting or active shooter or victims.
Q: And then just a couple questions on the Hillary Clinton emails that came out yesterday. In the emails, it was revealed that perhaps some higher-level White House staff knew that she had the personal email. Does that raise any questions about security or concerns? Before we kind of understood the White House wasn't sure if anybody knew within the staff that she actually was using that personal email, and this shows that people actually did.
Secondly, Blumenthal's involvement was much greater than we -- than previously had been reported. Is that any concern for the White House since he was basically denied a job working in the administration? And lastly is the President aware -- did he read all those reports? Is he aware what's in the emails?
MR. SCHULTZ: Thank you, Kimberly. I do think -- it's been a few months now, but I believe when this was back in the news, back in March, I believe, we were very clear that it would not be surprising that White House officials had emailed the Secretary of State in real time. So I don't necessarily agree with the characterization that White House officials weren't necessarily aware of what her email address was.
Again, the rules are about email -- about document preservation. Those are rules that we expect to be followed. And obviously, the former Secretary took steps in accordance with those rules by producing them to the State Department.
I don't have any views for you on Secretary Clinton's relationship with Mr. Blumenthal. I refer you to Secretary Clinton or her campaign.
Q: And has the President seen and read the contents of the emails that you know of?
MR. SCHULTZ: I doubt it.
Q: -- reading 3,000 emails.
MR. SCHULTZ: No. I know that would have been a lot of fun, though.
Q: On Iran, John Kerry was meeting with P5+1 partners today before resuming negotiations with the Iranians. Any suggestion there that there is any separation, any airspace between the U.S. position and the partners? And also Tony Blinken, this morning, said, what we don't know is whether the Iranians have the political space to make a deal. Are you signaling there that this could go -- could not come to fruition?
MR. SCHULTZ: Jim, I do think it's fair to say that there are complicated issues left to be resolved. And I know that our negotiating team in Vienna is working around the clock on those. As you point out, the Secretary of State is over there, along with the Secretary of Energy. But I haven't seen anything to suggest that the P5+1 coalition -- let me state this in the positive. My understanding is the P5+1 coalition remains united on this. Their work will proceed up until the July 7th deadline.
Q: Can you talk a little bit about July 4th security preparations? Anything new you can share? I know Josh was asked about this a little bit. Anything that you all have heard that you can tell us about?
MR. SCHULTZ: Anita, I don't have anything new on this. I can tell you that particularly with this upcoming July 4th holiday, as is routine here in the United States, the Department of Homeland Security and the FBI continue to communicate with state and local law enforcement about what we know and see.
I believe you saw last week that DHS and the FBI issued what we call a Joint *Intelligence Information Bulletin to state, local, and federal law enforcement that pertains to vigilance and preparedness. But I'd encourage you to check in with the Department of Homeland Security. But I haven't seen anything new from them today on that.
Q: Foreign leader calls?
MR. SCHULTZ: I think you saw that the President had a chance to speak to Prime Minister Renzi yesterday on the -- primarily on the latest developments in Greece. But you all should have that readout from last night.
Q: And do you have any fresh reaction to what's going on with Greece today?
MR. SCHULTZ: I guess I asked for that one. (Laughter.)
Q: You did.
MR. SCHULTZ: Jeff, I don't have anything new for you on that. As you know, our belief is that all sides should work together to get back on a path that will allow Greece to resume reforms, return to growth, and achieve debt sustainability within the Eurozone. We believe that continues to be in the best interest of Greece, Europe, and the global economy.
Thank you, guys.
Q: Thank you.
END 12:19 P.M. EDT
Barack Obama, Press Gaggle by Principal Deputy Press Secretary Eric Schultz Online by Gerhard Peters and John T. Woolley, The American Presidency Project https://www.presidency.ucsb.edu/node/311472