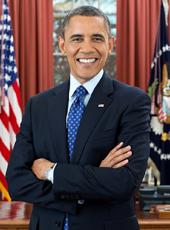 Press Gaggle by Press Secretary Josh Earnest
Aboard Air Force One
En Route Pittsburgh, Pennsylvania
10:30 A.M. EDT
MR. EARNEST: Good morning, everybody. Let me start this day with a prediction -- the members of the White House travel pool are going to earn their salaries today. Our first stop in Pittsburgh is where the President will address the VFW National Convention. You know already that the President will discuss efforts to keep our nation's covenant with our veterans and their families, including by cracking down on unscrupulous payday lenders that prey upon military communities. The President will also use the occasion to pay tribute to the five brave servicemen who were killed in East Tennessee last week.
Then we travel to New York City, where the President will tape an interview with Jon Stewart for one of the last episodes of The Daily Show. The President will end his day in New York by appearing at an event for the Democratic Senatorial Campaign Committee.
One last thing before we go to your questions. We're rolling out some new online tools that we'll use to advocate for the recently announced agreement to prevent Iran from obtaining a nuclear weapon. The first is, of course, a Twitter feed; it's @TheIranDeal. It will distribute facts, engage online audiences, and be used as a forum by those involved in negotiating the agreement.
The second is an online resource page, which is located at whitehouse.gov/IranDeal. It's a repository of information about the deal, including infographics, video, and factsheets to help members of Congress, the American public, and even all of you as you cover this story. It will help people understand what's in the deal and what the Iran nuclear program would look like without it.
So I certainly commend those two online resources to your attention. And with that, we can go to your questions.
Q: Do we expect any reference to the heroism of prisoners of war during the President's remarks today?
MR. EARNEST: Well, I don't know if I would expect any explicit references to controversial comments made by leading Republican presidential candidates. But you can expect the President to spend quite a bit of time in his remarks today paying tribute to those who wore the uniform of the United States in defending our freedom overseas.
Q: House Veterans Affairs Chairman Jeff Miller wrote an op-ed today that's critical. He said the President needed to get personally involved in the VA. He said they were too late in disposing of a $3 billion budget shortfall, that only two people have been fired related to the scandal that blew up last year. So what do you say to sort of Republican critics who say that not enough has been done to reform the VA so far?
MR. EARNEST: Well, I'd say a couple of things. I think there's no denying that we've made a lot of important progress under the leadership of Secretary Bob McDonald to implement important reforms at the VA to ensure that our veterans are getting the services and benefits that they've earned. The President has made that a priority and Secretary McDonald has used a lot of the private sector management experience that he brought to the job to successfully implement many of these reforms.
The President, however, is not satisfied with where things currently stand. He believes there's a lot more that needs to get done. I think Secretary McDonald shares that view. And the President is hopeful that they can build on the momentum that they currently have to go further in implementing these reforms and improving service delivery to our veterans.
And one of the things that we will be looking to members of Congress to do is to make sure that the budgetary requests that are made by the VA to carry out their important mission are backed up by Republican members of Congress. And some of the sequester proposals that are put on the table by Republicans dies call that into question. I just will remind you that there's a lot of discussion about defense spending and non-defense discretionary spending -- the two sides of the budget. Many of the significant programs that benefit our veterans are included on the non-defense discretionary side. So, for those Republicans who advocate making significant cuts to that part of the budget, they are undermining the kinds of programs that we know make a difference in the lives of our veterans. And they certainly are related to the kinds of benefits that our veterans have earned.
And so we hope that Republicans will ensure that they match their rhetoric in support of our veterans with their actions in the budgetary process.
Q: Josh, you said the President would speak about Chattanooga. Governor Scott Walker in Wisconsin is executing an executive order allowing National Guard members to be armed when they're on duty. I was wondering if you could tell us whether the President sees that as a good idea nationwide, and if you could discuss the level of concern right now about security or threats against U.S. military installations or recruiting centers.
MR. EARNEST: Well, I know that there are a number of steps that individual governors have announced related to the security precautions that they are asking National Guard members to take. As governors of these states, they are the commander-in-chief of the National Guard in their state. So that's their responsibility and that's within their purview. And so they would both make policy decisions like that and order their implementation.
The Department of Defense is currently reviewing the security posture at military facilities in the United States. And any sort of decision that the Department of Defense makes about soldiers or members of the military being armed is a decision that the Department of Defense will make, and they will do that with the safety and security of our men and women in uniform in mind.
I feel quite confident in telling you that the Department of Defense is not interested in making a political statement in this matter. They're focused solely on the safety and well-being of our men and women in uniform. The President certainly agrees that that's how that decision should be made.
As it relates to the security posture at military facilities, you know that the Department of Homeland Security has jurisdiction over some of those facilities because some of those military offices, including some recruiting stations, are on federal property, so it's property that is maintained by the federal government. The Department of Homeland Security is responsible for providing security for those federal facilities. The Department of Homeland Security has announced some steps that they believe are necessary to take to improve security at those facilities.
There are other facilities that are maintained solely by the Department of Defense, and they are reviewing the security posture at those facilities.
Q: -- on the predatory lending, you said that there's a proclivity for the military to be involved in being targeted by predatory lenders. Is this indicative of a kind of problem of pay scales within the military, do you think, that these service personnel are turning to payday lenders?
MR. EARNEST: Well, I think what this is more a function of is that military families move around a lot. That's one of the many sacrifices that military families make for our country. And it means that many of these families don't have well-established ties. They move to a new community and they have to find a new bank. Sometimes they have to get access to significant sums of money in order to put down a deposit for a house, or to pay the movers, to set up the utilities, and that does add some strain to their budget. And it does mean that they turn to some of these unscrupulous financial institutions that are seeking to prey upon these vulnerable families.
And the President wants to put a stop to it. And so that's part of the new rule that he announced today. We put out a factsheet this morning that can sort of walk you through some of the more technical details of the way that the law will be -- or the rule will be implemented.
Q: There then could be perhaps a larger role for the military to help out with relocation expenses.
MR. EARNEST: There could be. And I know that there are some benefits like that that are already offered by the military. And I used that only as an illustrative example of how military families who move around a lot can be at risk from some unscrupulous military -- unscrupulous financial institutions that seek to basically offer loans at exorbitantly high rates. And it's not fair, and it certainly isn't consistent with the responsibility that we all feel -- and certainly the President feels -- to look out for our veterans and their families.
Q: Secretary of State Kerry was responding to some comments that Iran's Supreme Leader made over the weekend when he was vowing to defy American policies despite the Iran deal. Kerry said that that was deeply troubling, those comments. Has the President read these comments and does he share Kerry's views?
MR. EARNEST: I haven't spoken to the President about this. I'm confident that Secretary Kerry's views that he articulated do represent the accurate views of the administration.
Look, we've said all along in the context of these negotiations that we did not expect that an agreement would address the wide range of concerns that we have with Iran's behavior. And I think this is indicative of that. And that's everything from Iran's ongoing support for terrorist organizations to their ongoing support for proxies that destabilize countries in the Middle East. We have obviously articulated our significant concerns about the way that Iran continues to unjustly detain American citizens in Iran.
So we've got a long list of concerns with Iranian behavior. We did not expect that a final agreement would resolve all of those concerns. And, in fact, the President has indicated a desire to continue to aggressively make our case to try to address these concerns.
So one of the things that Secretary Ash Carter is doing while he's traveling in the Middle East this week is to talk about how the United States can work more effectively with our allies and our partners in the Middle East to try to address some of these elements of Iran's behavior. That includes things like doing a better job of interdicting arms shipment from Iran to Houthi rebels in Yemen, or to Hezbollah guerrillas in Lebanon.
These are concerns that we've long had and we're looking for ways that we can coordinate more effectively the effort to interdict those weapons and to disrupt those activities.
Q: -- set off sort of a conventional arms race with weapons that the Saudis are looking to get from us and the lifting eventually of restrictions on Iran's purchases of conventional weapons and ballistic missiles?
MR. EARNEST: Well, Steve, the reason that we entered into this agreement was to prevent a nuclear arms race. And by entering into an agreement that successfully prevents Iran from obtaining a nuclear weapon, we can take an important step to preventing that nuclear arms race from occurring.
We've long had concerns about Iran's ongoing support for these proxy organizations in the Middle East including the Houthis and Hezbollah, just to cite two examples; Shia militias in Iraq are another example. And there are a number of mechanisms that we have in place to try to counter that support that Iran offers and to interdict some of those illicit weapons shipments. Those are measures that will remain in place even after the nuclear agreement goes into effect.
These are embargos and sanctions that function through the United Nations. These are programs that the United States has put in place bilaterally with other countries in the region. And the President wants to deepen our cooperation with other countries in the region that share our concerns to more effectively counter those activities.
Q: Israel's Attorney General has opened a criminal investigation into excessive spending at the Prime Minister's residence, including allegations that Prime Minister Netanyahu pocketed money from recycling bottles for guests of official events at the residence. Does the White House have any reaction to that investigation?
MR. EARNEST: No. That sounds like a matter for Israeli authorities to handle, and it sounds like that's what they're doing. I would not weigh in on it from here.
Q: Josh, do you have any update on the highway bill? I know Senator McConnell is expected to introduce something today. Have you guys been involved in the negotiations between him and Senator Boxer?
MR. EARNEST: I'm not aware of any presidential-level conversations that have occurred on this just in the last couple of days. But I can tell you that White House staff have been in touch with members of Congress from both parties in both the House and the Senate as Congress takes the necessary steps to act before the end of July.
Q: Has the White House been able to look at the drafts of this legislation, and are they onboard with it?
MR. EARNEST: I don't know that we've seen draft legislation. I know that there have been some discussions about what's included in it. But I don't know that legislation text has been reviewed by the White House.
Q: Secretary Johnson said today that it was a mistake for him and about two dozen other DHS staffers to get waivers to use Gmail and other personal email while they're at work at DHS. I'm wondering, is that something that White House employees also get? Are you aware of White House employees that have waivers to use Gmail or other things at work? And secondly, if you think now that Secretary Johnson has now said it was a mistake and is banning DHS employees from doing that, whether that should happen at all sort of national security element aspects of the federal government?
MR. EARNEST: I'm not aware of anybody at the White House that has a waiver to use their work computer to access their personal email. So I do not believe that those waivers exist at the White House.
And our cyber experts have suggested that that is an important way to protect government computer networks, is to prevent that kind of access from occurring. And so I believe that this is a policy that is in place not just at national security agencies, but at federal agencies across the board.
Q: And last one for me is, I know the President spoke to the President of China today. I'm wondering if they discussed China's protest of flying of the U.S. spy plane over the South China Sea. And they said that it could seriously damage bilateral relationships. So I'm wondering if it was discussed and if you have a response to that.
MR. EARNEST: The conversation between President Obama and President Xi occurred last night, actually, so it was today China time. I don't know whether they had a detailed discussion about this. As it relates to our policy, we have indicated that it is our view that we need to be able to protect freedom of movement and navigation in the South China Sea, and that the territorial disputes that exist in that region of the world should be resolved with the interest of all the countries reflected, and that it is possible to resolve those tensions diplomatically. And we are counting on all the countries in the region to participate in that effort.
Q: One more on the China call. Did the President obtain any commitment by President Xi to not try and stand in the way of efforts to snap back sanctions on Iran if Iran cheats on the deal?
MR. EARNEST: I don't have a detailed readout of that call. One thing that you should understand, Josh, is the way that the deal is structured. That if the United States determines that it's necessary to snap sanctions back in place because a violation has been detected by IAEA inspectors, that China would not be able to unilaterally block such a move.
Q: Josh, any plans to lower the White House flags today?
MR. EARNEST: I don't have an update for you on that right now.
Thanks, guys.
END 10:46 A.M. EDT
Barack Obama, Press Gaggle by Press Secretary Josh Earnest Online by Gerhard Peters and John T. Woolley, The American Presidency Project https://www.presidency.ucsb.edu/node/311464