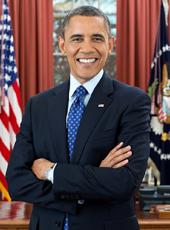 Press Gaggle by Press Secretary Jay Carney and Deputy National Security Advisor for Strategic Communications Ben Rhodes
Aboard Air Force One
En Route Kuala Lumpur, Malaysia
12:34 P.M. KST
MR. CARNEY: Good morning -- or good day, happy Saturday to you, and welcome aboard Air Force One as we make our way to Malaysia from the Republic of Korea.
Ben Rhodes is joining me again today and I'm sure you all saw the joint statement that was put out by the G7. Ben can talk to you about that, talk to you about the visit to Korea, and the upcoming visit to Malaysia. And if you have questions on other subjects I'll be happy to take them.
Here's Ben.
MR. RHODES: Well, first of all, you saw the statement from the G7 -- the President spoke to four of his European counterparts last night. He underscored the importance of both solidarity in assigning clear responsibility to Russia for its failure to live up to the commitments made in Geneva, but also the need to move quickly to additional costs for the Russians. And the statement expresses the collective support of the G7 for new sanctions, targeted sanctions on Russia.
And the United States, as we've said, has prepared sanctions over the last several days and weeks. The European Union will make its own determinations in the coming days, but with this sequence that was agreed to in the leaders' call last night, which was, again, that the G7 would express its support for targeted sanctions on Russia and then, of course, the United States, the EU, others will move out on their own sanctions.
So with that, I'm happy to take questions.
Q: What do you expect these sanctions to do or produce? What kind of reaction do you expect to produce from Russia as a result of these sanctions?
MR. RHODES: Well, I don't think they'll like them. But first of all, what we're focused on are the types of sanctions we've imposed in the past that target individuals who have significant assets to the Russian economy and influence with the Russian leadership -- but not just those individuals but entities associated with them, so that could include banks and companies. So we believe that these sanctions can have a significant impact.
You've seen Russia be further downgraded in the last day or so. You've seen lowering economic indicators. These sanctions are meant to reinforce that economic cost on Russia. We believe it will carry with it a significant economic cost on Russia. And there's an alternative path for them to take but if they don't take it, we are going to continue to ratchet up the pressure.
Q: Can you explain why the sanctions are differentiated among the G7? Will there be a different pace of imposing them time-wise? Different intensity?
MR. RHODES: Well, I'd say a couple of things. First of all, obviously, as you know, the G7 as an entity can't impose sanctions but the United States, the European Union, Canada, Japan make their own determinations, but we do it in coordination. And we have discussed with our partners the types of sanctions targets that we're considering. They have discussed with us the types of targets that they're considering. So we believe that it's important to move quickly, so I would expect to see movement at the beginning of -- well, I'd say early in the coming week.
And at the same time, the other purpose of the G7 has been to signal the further costs that there could be on Russia through sectoral sanctions. And you saw that statement in Brussels -- or, sorry, The Hague. And so we have reserved the most severe sectoral sanctions for a further escalation by Russia, such as moving its troops across the border into Ukraine.
Q: Why no sooner than Monday for the U.S. to make its move?
MR. RHODES: I just don't want to set the date, but I do expect it will happen in the very near future. Obviously, we don't do these types of announcements over the weekend for a variety of reasons but I would expect, as you saw the statement say, that targeted sanctions should be imposed with urgency. We mean what we say and so I would expect to see these costs imposed on the Russians in the near future.
Q: You said that obviously there are not going to be sectoral sanctions, but is it possible that there could be personal sanctions imposed on individuals who are prominent in the sectors that could be later targeted -- like CEOs and that kind of stuff?
MR. RHODES: Yes. So I think it's important to note that when you sanction just officials, that has one consequence. But when you start to get at the cronies, the individuals who, frankly, control large parts of the Russian economy and some of the entities under their control, you are imposing a significant economic impact beyond simply sanctioning an individual. Those are the types of targets that the second executive order that the President signed that allows us to go after these so-called cronies. Those are the types of targets that we are looking at, among others.
Q: Ben, should we reach the point where sectoral sanctions are to be put into place, is it your understanding that the G7 is completely united on what the threshold is, and that they would be willing to go if that threshold is reached?
MR. RHODES: Yes, I think that everybody understands that if we see Russians troops that are massed on the border invade Ukraine, that sectoral sanctions will be a necessary response -- even though they will carry with it uncertainty for the global economy, difficulty for each of the countries of the G7 in its own way, given their various commercial relationships with Russia. But the G7 has resolved that that has to be available and exercised as a cost on Russia if we see further escalation.
In this space that we're in now, where Russia is supporting separatists who are destabilizing eastern and southern Ukraine but has not moved its troops across the border, we need to have a spectrum of sanctions that we can impose, and that's why we've developed these different tools that run the gamut from officials to cronies to the entities associated with those individuals that allows us to impose a significant economic cost but also allows us to be able to escalate further with the sectoral sanctions if Russia escalates further through its own actions.
Q: There's been some reporting in the last couple of days about European companies sort of getting together to lobby aggressively to either head off sanctions or dilute the sanctions. I know you've talked a lot about unity among the G7 and the governments -- are you concerned that the private sector, particularly in Europe, is going to be sort of an obstacle for you to kind of make these sanctions as effective and powerful as you want them to be?
MR. RHODES: Well, we understand that there's unease about the economic consequences of increased sanctions on a large economy like Russia, and so there is certainly a degree of unease in various parts of the private sector. I think our response is that the long-term consequences of allowing Russia to engage in this type of destabilizing activity is going to carry with it its own economic costs and that, frankly, it is better for us to try to reinforce the international order, the rule of law now, through the imposition of sanctions, than it is to allow this issue to get swept under the rug and have Russia increasingly destabilize its neighbors, particularly Ukraine.
So we're having those discussions with our European counterparts. Again, they all have different types of relationships with Russia but at the leader level, I think on the call last night when the President laid out his analysis of what we saw happening and the need for this type of action, there really was quick agreement about the need to move forward with this sequence of steps, even as people would prefer to see this resolved diplomatically through the roadmap that was set out in Geneva. But I think what everybody understands is that Russia has not followed through on those commitments, has frankly said some just completely counterfactual things about what's happening on the ground, and therefore we as an international community need to take action.
Q: Did the President ask Chancellor Merkel to explain her call with Putin yesterday? Did she kind of share anything?
MR. RHODES: Yes, I don't want to speak too much for her, but she did share some of the takeaways of that conversation that she had with President Putin. President Obama and Chancellor Merkel I think have regularly read out to one another their discussions and their assessments of what Russia is doing. And we see -- I think we see the issue quite similarly in that the Russians have simply not followed through on their commitments, and some of their assertions about what is happening in Ukraine are simply not credible.
Q: Ben, you said the other day that Susan Rice would be meeting with opposition leaders in Malaysia. Can you say why the President isn't doing that meeting himself?
MR. RHODES: So the President will be meeting with civil society leaders during his time in Malaysia. He'll also be meeting with young people in his town hall. He has a very packed schedule in Malaysia. He doesn't frequently meet with opposition leaders when he visits other countries, so given his schedule and variety of commitments, we thought it was important that Susan Rice meet with opposition leaders, including Anwar, precisely because we need to show that our relationship with Malaysia is broad-based. We support an open political process in Malaysia. We support deepening of democratic practices in Malaysia. And we've been concerned when we've seen any restrictions on political space or any effort to limit the activities of civil society. So it's certainly something the President will be addressing in his remarks. Frankly, the town hall itself is geared at underscoring the importance of young leaders, including in civil society, and Susan will be able to deliver that message directly in her meetings.
Q: But wouldn't it make that statement more clearly if the President were to do that meeting and meetings like it himself?
MR. RHODES: Well, I think the President has the ability to make clear what the values of the United States are in his bilateral meeting, in his public comments. So I don't think there will be any question as to where he stands on those issues. And I think having his most senior national security official meet with opposition leaders -- several opposition leaders, because the Malaysian opposition itself has different components -- allows us to show that the United States government is going to be engaged at a very high level not just with ruling political parties across Southeast Asia, but with opposition political parties and civil society.
Q: Just to clarify what you just said, do you mean to say that the President will bring up the conviction of Anwar Ibrahim when he talks in his bilateral meeting?
MR. RHODES: I don't want to preview what he'll say, but in the past he has. In past bilateral meetings and discussions with Malaysia, he has brought it up and so it's regularly something that U.S. officials, at the level of the President on down, raise with Malaysian counterparts.
Q: Could you just go over a little bit some of the issues the President and the Prime Minister will talk about the day after -- tomorrow, I guess?
MR. RHODES: So Malaysia has been a growing partner for the United States in recent years. As we look to deepen our relationship with Southeast Asia generally, Malaysia is a pivotal state in Southeast Asia as an emerging economy.
In terms of the agenda, I think they'll discuss our trade and commercial relations -- that includes the ongoing TPP negotiations, where Malaysia has been a partner throughout that effort. Also our efforts to deepen commercial ties and increase U.S. exports to Malaysia just as we also will be discussing U.S. investment in Malaysia.
On the defense and security side, we have been steadily increasing our cooperation with Malaysia in terms of defense cooperation, joint military efforts, intelligence sharing -- so I think we'll be discussing how we can continue to build and increase our defense and security relationship.
Obviously, we'll be discussing regional issues, particularly maritime security. Malaysia is a claimant in the South China Sea. Again, we don't take a position as a claimant but we do believe very strongly that issues should be resolved peacefully, that big nations should not be able to coerce smaller nations, that we would like to see, for instance, ASEAN negotiate a code of conduct with China to allow for that peaceful resolution of disputes. So I think they'll be discussing the regional environment and the importance of addressing maritime security in a way that avoids escalation and allows for a fair resolution of the issue consistent with international law. Malaysia will also be the ASEAN chair next year so they'll be able to discuss the agenda for ASEAN.
And then lastly, the President is very focused on people-to-people ties in Malaysia and Southeast Asia broadly. Malaysia is a Muslim-majority country but it has a diverse population. I think the President will speak to the importance of that diversity. And in launching a Young Southeast Asian Leaders Initiative, he will be seeking to replicate what we've done in Africa in building networks of exchanges with young Southeast Asian leaders across ASEAN, so in Malaysia and the other nine ASEAN countries, which will be the focus of his town hall.
So trade and commercial ties, including TPP; defense and security cooperation; maritime security; and people-to-people ties, particularly the Young Southeast Asian Leaders Initiative I think will be on the agenda. And, of course, we'll be able to discuss our support for Malaysia's ongoing efforts to find MH370 as well.
Q: What's the latest on the basing agreement in the Philippines? Does the President think he is going to be able to sign it? There's some talk that the Filipinos are still vetting the agreement apparently.
MR. RHODES: Well, again, I don't want to get ahead of the President or the Filipino government as they work through this. We have been negotiating this very actively with the Philippines. We believe that there would be significant benefit from deepening our security cooperation in this manner. We saw the benefits of our security cooperation in the response to the typhoon. The Philippines is also an import ally of the United States, a treaty ally of the United States. So we are focused on seeking to finalize that agreement. But I don't want to get ahead of our visit to Manila.
Q: Thank you.
MR. RHODES: Great. Thanks.
END 12:51 P.M. KST
Barack Obama, Press Gaggle by Press Secretary Jay Carney and Deputy National Security Advisor for Strategic Communications Ben Rhodes Online by Gerhard Peters and John T. Woolley, The American Presidency Project https://www.presidency.ucsb.edu/node/305392