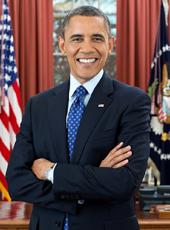 Press Gaggle by Press Secretary Jay Carney and Deputy National Security Advisor for Strategic Communications Ben Rhodes
Aboard Air Force One
En Route Riyadh, Saudi Arabia
12:08 P.M. CET
MR. CARNEY: Welcome aboard Air Force One, en route Riyadh from Rome. I have with me Benjamin Rhodes, Deputy National Security Advisor, and he will gladly answer your questions on a variety of topics, as will I. No announcements. What have you got?
Q: I have a couple on the Saudi visit. Is the President planning to tell the Saudis anything specific about any new assistance for Syria -- rebel training, anything similar to that? And can you just also talk about what his general message is going to be on the Iran talks?
MR. RHODES: Sure. Well, first of all, generally on the Saudi visit, I think it's an opportunity to reaffirm the importance of the relationship, to talk about Gulf security, Syria, Iran, Middle East peace, and other regional developments -- in Egypt, for instance.
On Syria, there's not a specific announcement forthcoming around additional assistance. The fact of the matter is, though, we have been working in close cooperation with the Saudis and other countries in the region to coordinate our assistance for the Syrian opposition over the course of the last several months. And I think we believe we've made good progress in enhancing that coordination, making sure that we are working in concert in terms of who we are providing assistance to and what types of assistance we're providing. And, frankly, that's part of the reason why I think our relationship with the Saudis is in a stronger place today than it was in the fall when we had some tactical differences about our Syria policy. So I think that the coordination has improved in terms of the provision of assistance -- that's in part because we've worked closely with the Saudis, we made a concerted effort to have very extensive discussions with them in security channels, in political channels. But that will definitely be one of the main topics of conversation is how do we best empower the moderate opposition inside of Syria politically, militarily as a counterweight to Assad -- and also, frankly, as a means of isolating the extremist groups within Syria.
In terms of Iran, I think we'll be able to give an update on the Iran talks. But frankly what's also important is that we will be making clear that even as we are pursuing the nuclear agreement with the Iranians, our concern about other Iranian behavior in the region -- its support for Assad, its support for Hezbollah, its destabilizing actions in Yemen and the Gulf -- that those concerns remain constant. And we're not in any way negotiating those issues in the nuclear talks, and I think that's an important message for the Saudi and other Gulf partners to know -- that the nuclear talks have the ability of resolving a threat to regional stability; at the same time, we're going to keep the pressure on all those other issues.
Q: Ben, as a follow-up to that, the Saudis would like more weapons to go to the opposition in Syria -- the New York Times wrote a story about that today. Is that something that the U.S. is willing to loosen a little bit in terms of its support for? And also what message will the President have regarding Egypt? Will he be pressing Saudi to have more influence over what's going on in Egypt and the government there?
MR. RHODES: Well, we don't get into specific types of military assistance, but I think obviously the Saudis have been pressing for some time for there to be as much support as we could provide to the opposition. And we have been willing to look at ways of increasing the ability for the United States and other countries to provide support to the opposition. Part of that is not just the amount of assistance but also how is it coordinated. So when you take the United States, Saudi Arabia, other Gulf countries, Turkey, European partners -- making sure that the types of assistance we're providing are complementary so that you get a better impact for the assistance that you are providing and also that you have the ability to flow assistance into the country effectively, which, as time goes on, we get better at. So that will be a topic of conversation, but I think what you'd find is that we are in a better place today certainly than we were several months ago because we've improved our coordination with the Saudis and other countries.
On Egypt, I'm sure that will be a topic of conversation. We share the Saudi interest in a stable Egypt, but we have always said and continue to say is that that stability will be well served by Egypt sticking to a democratic roadmap. We of course continue to have concerns about things like the detention of journalists, of political activists, and, for instance, the recent announcement of the death sentences for such a shockingly large number of people. So our point on Egypt is going to be that we have a shared interest in stability, the United States wants to have a strong relationship with Egypt, but that stability ultimately is going to be best served by Egypt following through on its commitment to transition to free and fair elections and democratic governance.
Q: To human rights groups, some of the things that you just said about Egypt also apply to Saudi Arabia. What's the President going to say, if anything, to the Saudis about their human rights practices?
MR. RHODES: Well, look, I think the President, anywhere he goes in the world he raises our commitment to human rights, to universal values. So I think that will be an issue on the agenda with the Saudis. At the same time, we have a very broad set of shared security interests, economic interests that we'll be pursuing as well.
Q: So you're saying you're not going to let human rights issues get in the way of the rest of the agenda?
MR. RHODES: Well, look, I think for decades the United States has been invested in Saudi Arabia as a source of stability in the region. We've had a close partnership with them. At the same time, we've raised concerns around human rights issues, around issues related to women's rights. We will continue to make the case for those types of reforms in the Kingdom and in the region more generally. At the same time, we have to have the ability to cooperate with them on a very broad political and security agenda as well.
Q: Ben, anything new on the troops that are gathered on the Russian border with Ukraine? Any new concerns there? The President seemed to be saying on a couple of occasions that he had some hope that maybe the Russians were recalculating, entering this new calculations -- anything tangible on that? And then does the President plan on speaking again with President Putin any time in the near future? Should we expect something like that to happen?
MR. RHODES: Nothing new in terms of the troops on the border. We of course continue to be very concerned about the Russian deployments on the border that go well beyond any military exercise that they would need to do as part of their standard practice. So it's something we're watching very closely. But we haven't seen any new development in terms of those troops.
In terms of conversations with President Putin, I certainly wouldn't rule it out. The fact of the matter is, as the President said, we want to keep the door open to diplomacy, to a pathway of de-escalation, even as we have rallied the international community, both in terms of support for Ukraine and pressure on the Russians. But we'll keep you updated on that.
Q: Can I just go back to Syria and Saudi for a second? Is the U.S. position still that you don't -- you won't give Saudi Arabia approval to send manpads into Syria?
MR. RHODES: I would not get into specific types of arms that we do or do not --
Q: But you guys said when this came up a couple weeks ago or a month ago, you guys were pretty clear that you were still opposed to that. So I'm just trying to figure out if that's still the position or if that's changed at all.
MR. RHODES: Well, look, I don't want to get into specific types of arms, but I will say that we have made clear that there are certain types of weapons, including manpads, that could pose a proliferation risk if introduced into Syria. We continue to have those concerns. But beyond that, I wouldn't get into specifics.
Q: Jay, can I -- Jay? Ben. We're now at the last day of the President's trip. Can you go through or talk about any of the highlights that the President has been particularly taken by in this last few days of this trip? I mean, of the trip -- now that we're in the last day.
MR RHODES: In terms of -- I'd say a couple things. In terms of Ukraine, I think that we were very heartened to see European leaders stand up for the principle that Ukraine's sovereignty needs to be protected. And you saw some concrete manifestations of that this week: the G7 suspending Russia, signaling a willingness to move to very tough sanctions; the IMF moving forward with a $14 to $18 billion package of assistance, which will also unlock additional European and American assistance that will flow to the Ukrainian government; NATO is coming together to review ways to have addition deployments to Eastern Europe to reassure allies. So there's been a lot of movement in the last several days that suggest that Europe has been stirred to action by the events in Ukraine and I think the President felt a degree of unity in that G7 meeting, in the EU session at NATO, and then with the individual leaders that he met with.
In terms of -- beyond that, I'd just say a couple of other things. Obviously, the meeting with the Pope was a highlight for the President. Not only is Pope Francis somebody that he has great admiration for, but their discussion I think -- the President was commenting -- recalled his own roots working for a Catholic organization on the Southside of Chicago and that sense of trying to help bring hope to the hopeless places I think was something that the President found very moving in his conversation with the Pope. And so obviously that was a highlight for him.
And also Prime Minister Renzi is I think clearly a very promising and energetic young leader. And I think the President was impressed by his plans for reform in Italy and his commitment to Europe and the transatlantic alliance.
Q: Ben, in his conversations with Renzi, can you describe what they discussed regarding shale gas exports?
MR. RHODES: What they discussed basically built on the conversation at the EU, which was we are going to have through this energy ministerial, a discussion with the Europeans about ways in which they can diversify their energy sources. And we've been willing already to move towards additional licenses for export of natural gas. We'll continue to look at ways in which we might further contribute through American exports to European energy security.
But then they also discussed steps that Europe might take as well in terms of production. So I think this is going to be a broad discussion on energy that is going to continue to ramp up, both in part because of our shared interest in energy security, but obviously the situation in Ukraine makes it more acute. And I think European leaders are seized with the notion that there's many reasons -- political, security and economic -- to have a discussion with us and other countries about how to diversify their energy supply.
Q: Can I go back to the Pope a minute? The President talked a little bit about how they talked about conflict, presumably in Syria and maybe the Middle East peace process. Is there anything that the Pope said or can you flesh that out a little bit about what that conversation was about and something that might be on the President's mind as he's heading to Saudi Arabia?
MR. RHODES: Well, I'd just say a couple of things. I mean, one is the Church and the Pope have been supportive of efforts to promote Middle East peace. And so they had a discussion essentially about the importance of moving forward with Middle East peace and the Pope expressed his support for those efforts.
With respect to Syria, I think one of the concerns that was raised that we share is the plight of minorities, including Christians, inside of Syria who are a small minority within the country, which can place them at greater risk. And similarly, across the Middle East we've seen different Christian communities come under pressure in conflict areas -- that was the case in Iraq, for instance, as well. So I think they discussed, in addition to the general conflict and the sectarian nature of it, also the need to try to find ways to support those minority populations, including Christians.
Q: I just wanted to know if you had anything -- looking ahead at the deadline, if you're certain that the website is going to work. Are you expecting a big surge? Is there any estimate that you expect to make on Monday when we get there?
MR. CARNEY: I'd say a couple of things. First, it might be useful for all of us to go back to the dark days of October and November, and the extraordinarily difficult rollout of healthcare.gov and see what, in our own minds, and your minds, and maybe even publicly, you and we might have been predicting what the ultimate number would be, given the circumstances at the time.
As you know, the President announced we've passed the 6 million mark with still a few days left before the deadline. And I don't think that can be judged as anything but significant progress, given that we burned essentially two months in the open enrollment period because of the faulty website. What it shows is that there's a huge demand for quality, affordable health insurance through these marketplaces and that, despite the obstacles that we put in the way of that demand getting met, the American people out there who want this product, who want that security that insurance provides, they persevered and allowed the time necessary for the President's team to fix the problem so that we could get about the business of providing that coverage. And that's a good thing.
Now, there's a lot of work to do. And there's going to be, we think, a continued increase in traffic on the website and also on the state exchanges. And that's what always happens at the end of an open enrollment period, but we feel confident that capacity is in place to deal with that. And I'm struck by the gnashing of teeth that you see among critics who are somehow trying to pour cold water on the idea that more than 6 million isn't anything but real progress, or are coming up with other reasons why they oppose Americans getting health insurance, which should be a good thing in anybody's eyes.
When it comes to predictions, I'm not going to make any. We'll see where we are at the end, but obviously we'll be above 6 million. That's a good thing.
Q: Is the President going to do anything in the next couple of days when he gets back on the final push? Sunday, Monday?
MR. CARNEY: I don't have anything that the President is going to do. There's an all-out push, it's going to continue right up to the end in terms of reaching audiences out there, including young adults. And making sure that people have the information they need about the fact that the deadline is real and that if they don't enroll now, they're out of luck until November. So all that effort continues and then obviously there's a lot of effort being expended to make sure that the systems are functioning as well as possible.
Q: Are there any plans or does the President intend to visit Washington state at some point to honor the victims of the mud --
MR. CARNEY: I don't have any travel announcements to make. The President, as you know, has been briefed on that tragedy and on the aftermath -- the search and rescue efforts that are underway and obviously signed a disaster declaration, and spoke with the governor. So he's being kept up-to-date on that situation.
Q: On the ACA call yesterday back home, has he done any other interviews or anything like that on turnout? On ACA in this past week that we don't -- my question being, how much time has he devoted to ACA this week?
MR. CARNEY: On this trip, beyond the call, he hasn't been able to do much because we've had a full agenda in Europe and now in Saudi Arabia. He's been getting updates on progress and enrollment. And his teams in Washington, both at the White House and HHS and CMS, have been in full gear throughout this past week while the President has been on the road in the outreach effort and in making sure that as many people as possible are aware that the deadline is imminent.
Q: How and when do you guys plan to read out on the Saudi meeting?
MR. CARNEY: I don't have a specific mode, but I'm sure we'll get you something as soon as we can after it ends.
Thanks.
END 12:28 P.M. CET
Barack Obama, Press Gaggle by Press Secretary Jay Carney and Deputy National Security Advisor for Strategic Communications Ben Rhodes Online by Gerhard Peters and John T. Woolley, The American Presidency Project https://www.presidency.ucsb.edu/node/305388