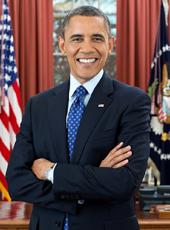 Press Gaggle by Deputy Press Secretary Jennifer Friedman
Aboard Air Force One

En Route San Francisco, California
**Please see below for a correction, marked with an asterisk.
12:45 P.M. PDT
MS. FRIEDMAN: Hi, everyone. Good to see you all. So a couple things at the top before we get into your questions, a few scheduling updates for next week.
First of all, when it comes to *Judge Justice Garland, as you know, he's had a number of meetings on the Hill -- up to 21 meetings now with senators. And we have a host of other meetings to announce for next week, so I'll just go ahead and read through those.
On Tuesday, Judge Garland will meet with Senators Chuck Grassley, Lisa Murkowski, Cory Booker, and Pat Toomey. On Wednesday, Judge Garland will meet with Senators Angus King, Mark Warner, Kelly Ayotte, Patty Murray, and Claire McCaskill. On Thursday, he'll meet with Senators Rob Portman, Tammy Baldwin, Jeff Flake, Michael Bennet, and Elizabeth Warren.
Q: Do we know where the Grassley meeting is going to be?
MS. FRIEDMAN: I don't have any updates on schedule location at this point.
So that's obviously continued progress on both the meetings on the Hill and the process forward from here. So expect you'll hear more from him and more from other senators who will continue to be impressed with his qualifications following those meetings.
The other quick item at the top, also a scheduling update for next week, totally unrelated, is that next Wednesday, the President will convene his National Security Council at the CIA Headquarters in Langley, Virginia, to review our efforts to degrade and destroy ISIL and advance prospects for peace and stability in Syria.
We expect the President will have an opportunity to address these initiatives in a brief statement following the meeting. And as you recall, this is one in a series of meetings that the President has held with his National Security Council. He held a meeting at the Department of Defense and the Department of State, as well. So this is another one in a series of updates and meetings.
So with that, I will turn it over to your questions.
Q: Is there something prompting him to hold the meeting over at the CIA? First of all, is there something prompting him to have the meeting in general, and then to do it over at CIA Headquarters?
MS. FRIEDMAN: So I think as I mentioned, this is one in a series of meetings that he's held in a variety of agencies, so there's no particular operational reason for him having it there. It's just the next in a series of these meetings.
Q: You said that the meetings next week with Garland represent continued progress. How do you -- is there anything in particular you can point to that you think got them to meet with him?
MS. FRIEDMAN: Well, I think there is no question that he's exceptionally qualified. And you don't have to take my word for that. As you've seen him -- you've seen the reaction of both senators who have met with him from both sides of the aisle. Certainly, you heard a number of words from Senator Collins on that over the past week or so. But others outside, as well. You've got judicial experts and former judges and justices, as well.
So this is something that as he continues to make his case in these meetings, the evidence will be coming in clear that he is the best candidate out there. And I think the next step is for him to make that case to the American people, and he'll hopefully have the ability to do so in hearings.
Q: Jen, at the fundraiser last night, the President talked about how he's been hearing quite a bit from Democrats that -- both, of course, that they wish that he was not leaving the Oval Office but that they were that excited about the election. And he said, I've got no patience for that, and obviously urged Democrats not to be complacent. Can you elaborate a little more on how widespread is the sentiment that the President is hearing? Does it tend to come from people who are supporters of either Senator Sanders or former Secretary of State Clinton? Thank you.
MS. FRIEDMAN: Thanks, Juliet. So I think the President has said what he's said many times before, which is that it's critical for Democrats to get out there and vote and support Democratic candidates. And that obviously -- this was a fundraiser for the DCCC, and so that was particularly the name of the game last night.
So this is I think very consistent with what you've heard him say, is that as we continue to get further along in campaign season and the differences between Democrats and Republicans become even more stark, it's increasingly important for Democrats to get out there. And that will be a case he'll continue to make in the months ahead.
Q: Right, but can you provide any more details of -- in other words, does he see this lack of enthusiasm as a significant problem, as just a minor problem at this point? Can you clarify that?
MS. FRIEDMAN: I don't think he specifically said there was any lack of enthusiasm. I think he was making clear a point that he's made many times, which is that as we continue to see the stark differences in policy positions between Democrats, who want to build on the progress we've seen and continue to move our country forward and look out for the middle class, and then what you all know very well to be what we're hearing from the Republican side of the aisle, it couldn't be more important for Democrats to get out there and vote. And that's the case that he was making and he'll continue to make.
Q: Can I ask you about something else he said last night, that Ted Cruz and Donald Trump show the craziness that's been there, the wackiness in the right wing and in Congress? Does the President believe that he -- that that is fully -- that explains fully the relationship that he's had with Congress over his seven years in office?
MS. FRIEDMAN: I think you heard a couple different things from the President last night and, again, something that he's said a number of times. When it comes to the Republican Party and the rhetoric that we're hearing on the trail, which I think is your first point, that is something that is increasingly -- makes it increasingly clear that the difference between Republicans and Democrats across the board -- not just the couple specific candidates you mentioned, but in general -- couldn't be more pronounced.
I think when it comes to what we need to get done on the Hill, you've also heard the President and others talk about a whole host of issues where Republicans have said they'd be supportive and are interested in working together, and there are areas where we should be able to get things done. And I think it is increasingly important and continues to be important that we find those areas of common agreement -- to name a few, criminal justice reform, adequate funding for Zika, battling the opioid epidemic, things like Puerto Rico and the earned income tax credit -- all of which are areas that Republicans have said they want to work together with us on.
And I think the President and others have been incredibly clear about the fact that these are -- there's no reason to wait on these issues. And now that's on top of a whole host of other issues that he thinks we should also be working on in Congress -- minimum wage, the inversions loophole, affordable college education.
So there's no shortage of areas that we should be able to work with Republicans on the Hill, and we call on them increasingly to do so.
Q: But when he looks back at his presidency and the problems that he's had with Congress, does he take the blame for it at all, or is it because of this Republican attitude that he says is in Cruz and Trump and reflected -- and then just being honest about what it's been under a Republican Congress all along? Is it the Republicans' fault entirely, or is it his fault in part?
MS. FRIEDMAN: I think the President has spoken to sort of the broader political state of affairs at length. He obviously spoke about this at the Toner Awards dinner a couple weeks ago, so you've heard him address this more broadly. I think how the various sections of the Republican Party are communicating and interacting with each other, we'll leave that to others to weigh in on.
Q: Jen, does the White House have any reaction to some of the Obama campaign and foundation donors showing up, names like David Geffen showing up in the Panama Papers as having offshore accounts? Is there any reaction to that? I know the President has talked -- he's concerned about some of the revelations from the Panama Papers.
MS. FRIEDMAN: So I've seen some of the reports of various names out there, but we're not going to be in a position to comment on any of the specific names that have been reported generally. As you know, this is something that DOJ is looking into broadly. But I don't have any specific comments for you on names.
Q: On foreign policy, in Syria, an American has been released, and the State Department talked about that. But I'm wondering if you can say -- the Russian foreign ministry has said that President Obama asked President Putin directly and personally for help. Is that the case? Can you comment on that?
MS. FRIEDMAN: Thanks, Roberta. So, generally, we can confirm and welcome the news that a U.S. citizen was released by Syrian authorities. And, as you know, the U.S. continues to work through every possible means to ensure the safe release of U.S. citizens reported missing or taken hostage in Syria. And that's something that has been and continues to be a priority for the President. It's something you've heard him speak about on a number of occasions.
So on any specific conversations that you referenced earlier, I don't have any comment on that.
Q: Jen, United Health Care announced today that it is pulling out of Obamacare in two states. It had said last year it may do something like this. But despite the fact that it may not have been a complete surprise, is this a concern to the administration that this could be the beginning of more -- of United Health Care or other insurance companies dropping out?
MS. FRIENDMAN: Thanks, Angela. So I did see those reports a little bit earlier today. I'd say a couple things generally, which is, first of all, that the number of issuers participating in the marketplace in general through -- in 2016 has grown. And I'd remind you that in the last open enrollment period, nearly 13 million people signed up for health coverage through the Affordable Care Act. So, clearly, coverage is a product that Americans need and continue to want. So the individual decision of one issuer, we're not going to comment on individual business decisions, but that's not something that's indicative of the marketplace in general.
Q: There have been differing reports about the auspices under which Senator Sanders is visiting the Vatican, where the campaign is offering a slightly different explanation for how he's coming there than the Vatican Council itself. Has the White House been watching those reports, and do you have any comments on what are the dynamics that are going on there?
MS. FRIEDMAN: I've seen a couple news headlines on that back-and-forth, but I don't have anything to offer on campaign travel.
Q: The President and Malia looked really happy as they got on the plane. What is she doing on the trip? And can you tell us anything more about what she's been doing while the President has been fundraising today?
MS. FRIEDMAN: So I don't have any additional details beyond what my colleague, Eric Schultz, said yesterday. So, occasionally, the President gets to travel with his family members and appreciates that opportunity. But I don't have any details about her schedule.
Q: Following up on the inversions rule from yesterday, the administration has expressed confidence that the earnings-stripping provisions would survive a court challenge. I'm curious what that optimism is based on.
MS. FRIEDMAN: So for the details of how these tax regulations came together, I would refer you to the Treasury Department and the IRS, who can walk through with you the legal justification for these rules. But I do know that, in general, as you know, this is something that the Treasury Department has been working on for at least a couple of years now, and something that the President has talked about at length, which is the importance of closing these loopholes that allow companies to skirt the rules by moving their headquarters overseas on paper in order to avoid paying taxes. And that's something that the President believes is wrong and should be stopped, and businesses should play by the rules and operate on a level playing field.
And so when it comes to the specific ins and outs of tax law, I think Treasury would be in the best position to answer that for you.
Q: Would it be fair to expect the administration to take a more activist role like we saw this week on mergers that it might see as disadvantageous to consumers?
MS. FRIEDMAN: So if you're referring to some of the reports you've seen out of FTC or DOJ decisions, those are independent enforcement decisions that come out of the DOJ or FTC.
Q: I'm thinking inversions in particular, but extrapolating to mergers more generally.
MS. FRIEDMAN: Well, I think, again, these rules were being developed by the Treasury Department for many, many months, years now. So I think I'd refer you to them on anything else that may or may not be on the horizon.
Q: Do you have the week ahead?
MS. FRIEDMAN: Yes. All right, let's do the week ahead. (Laughter.) Great. I already gave you a good portion of it.
So on Monday and Tuesday, the President will attend meetings at the White House.
On Wednesday, the President will host the 2016 White House Science Fair and celebrate the student winners of a broad range of science, technology, engineering and math -- STEM -- competitions from across the country. This year's White House Science Fair will highlight the ingenuity and entrepreneurship of this next generation of students, and the opportunity they have to tackle our toughest challenges.
In the afternoon -- so this is Wednesday afternoon -- as I mentioned, the President will convene his National Security Council at CIA Headquarters in Langley, Virginia, to review our efforts to degrade and destroy ISIL, and advance prospects for peace and stability in Syria. The session is the latest in a series of NSC meetings in recent months convened at key departments and agencies, including the Department of State and Department of Defense.
On Thursday, the President will welcome the Wounded Warrior Ride to the White House, a cycling event to help wounded warriors restore their physical and emotional well-being, and raise awareness of our nation's heroes who battle the physical and psychological damages of war. Building on the President's efforts to honor and thank our veterans for their service, the kickoff event brings together former servicemembers from numerous veterans organizations, empowering and supporting veterans and their families across the nation.
And on Friday, the President will attend meetings at the White House.
All right. Thank you, everyone.
END 1:00 P.M. PDT
Barack Obama, Press Gaggle by Deputy Press Secretary Jennifer Friedman Online by Gerhard Peters and John T. Woolley, The American Presidency Project https://www.presidency.ucsb.edu/node/318071