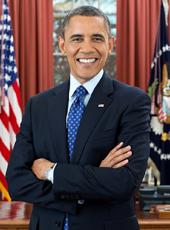 Press Gaggle by Deputy Press Secretary Eric Schultz
Aboard Air Force One

En Route Fresno, California
2:12 P.M. EST
MR. SCHULTZ: Good afternoon, everyone. What can I do for you?
Q: Eric, we have a lot of very detailed questions and we'd like to get them underway right out.
MR. SCHULTZ: I appreciate that, yes. I'm at your service.
Q: When should we expect the President to sign the debt ceiling bill?
MR. SCHULTZ: I checked on that before we left and we had not received the bill. So I don't have any updates on that for you right now, but as soon as I do we'll let you know.
Q: The Senate did send it.
Q: What's the President going to do tomorrow and Sunday and Monday?
MR. SCHULTZ: Well, as you know, the President looks forward to meeting with King Abdullah this evening at -- meeting with him tonight and then a working dinner afterwards. As you know, Jordan is an invaluable partner and close friend of the United States, and Sunnylands provides a real intimate opportunity to discuss a lot of the issues they face both in that region and around the globe.
Q: How long is the King's stay?
MR. SCHULTZ: You'll have to talk to them about their schedule.
Q: There's the dinner. Are there other activities? When he was here with President Xi, for example, they went for a walk and had a private conversation. There was a presentation of a gift. Are things like that going to be happening tonight?
MR. SCHULTZ: We expect a working dinner -- sorry -- the meeting and then the working dinner. And then I don't anticipate a public schedule beyond that over the weekend.
Q: We're at Sunnylands. He was here last June and now he's back. Is there something about Sunnylands that has brought him back two times in the past year?
MR. SCHULTZ: The President really enjoys the opportunity to sort of have an informal, intimate discussion with a leader that he's so close with, King Abdullah, and out of the swirl of Washington. It's more conducive to a conversation, given all the issues they face and given their warm relationship.
Q: I have a question about Fresno. One of the central elements of the Feinstein-Boxer bill involves flowing water from north to south in California, and part of that can be done administratively. Is the President going to encourage that in his appearance in Fresno?
MR. SCHULTZ: We are encouraged by progress in the Senate on efforts to ease the pain of this historic drought and we hope that Congress will advance that legislation swiftly. There's a number of complex and dynamic issues going on at the same time and there's no easy answer -- until California just gets more rain -- and that requires additional discussion with our state, local and congressional partners. But we look forward to continuing those conversations as this legislation moves forward.
Today, we're very pleased to note that several state and federal agencies are working together to allow for the maximum pumping of water, consistent with state and federal regulations, including requirements that protect health and safety during the course of this drought.
Q: -- the House bill that Republicans say would address the drought?
MR. SCHULTZ: As you know, we put out a position of administrative policy on that a while ago, but the short version is this would not alleviate the effects of California's current drought and would disrupt decades of work that supports building consensus solutions and settlements that equitably address some of California's most complex water challenges.
Q: What will the President be doing Saturday, Sunday and Monday?
MR. SCHULTZ: Again, I don't anticipate a public schedule for this weekend. If that changes I'll let you know.
Q: Does he have any other -- what will he be doing for his personal time?
MR. SCHULTZ: As you know, the President has enjoyed the golf course on Sunnylands before and I would not be surprised if he does that again this trip.
Q: -- enjoyed the cuisine of Bobby Flay I think the last time he was out here. Do you know if there's a special celebrity chef along or coming out to Sunnylands?
MR. SCHULTZ: I have not heard that, but is that you fishing for an invite?
Q: Just fishing for information.
MR. SCHULTZ: I'll let you know.
Q: -- Jordan and Syrian refugees, is there anything that the U.S. can do further to help Jordan absorb refugees from Syria? And do you expect that to be part of the discussion with the King?
MR. SCHULTZ: I do expect that to be a conversation with the King. And as you know, we're committed to working with Jordan to support the more than 600,000 Syrian refugees in Jordan and Jordan host communities. We're working together with the U.N. to press for greater humanitarian access inside Syria, and the United States and Jordan both strongly support the Geneva II process and efforts to find a political solution to the Syrian conflict. I expect them to very much discuss this this evening.
Q: Can you tell us -- we know that Congressman Costa and Senators Feinstein and Boxer are on the plane. Is there anyone else on the plane, either political or friends of the President who are traveling to California?
MR. SCHULTZ: Am I not good enough?
Q: You're awesome. (Laughter.)
MR. SCHULTZ: In terms of the drought, I think those are the people that would be of most interest to you.
Q: -- how about for Sunnylands -- are there any -- no other guests? We left the House Democratic retreat, where he spoke earlier today. Can you talk with us about what commitments he's made toward fundraising for Democrats -- House Democrats between now and the midterm elections?
MR. SCHULTZ: Sure, but I want to be clear that the conversation this morning, even after you all left, was very much focused on the legislative agenda for 2014 and sort of talking about the economic opportunity framework laid out in the State of the Union and how they can work on achieving that together over the course of the next 11 months.
In terms of what he is going to do in the midterms, I'd refer you to the outside groups coordinating that. I think there were several announcements over the weekend and I'm not going to have anything more to add.
Q: Any more specifics about what he told them at the retreat? You said they talked -- what sort of legislative items?
MR. SCHULTZ: I think definitely minimum wage came up, a lot of the sort of underpinnings of the economic opportunity framework that the President laid out at the State of the Union, and also the ways the President is going to use the pen and the phone to exercise his executive authority to help the middle class.
Q: Has the White House reacted at all to this idea of doing a discharge petition to move immigration forward, which Senator Schumer said he supported?
MR. SCHULTZ: We have laid out our principles on this and we now believe it's up to Congress to work its will.
Q: So discharge petition is -- that would be okay?
MR. SCHULTZ: We've actually said we're going to step back -- the President's position on this has been very clear, he's laid out his principles, so we're going to take a step back. The Senate obviously passed a bill and we're going to let the House work its way. We hope very much that immigration reform becomes a reality.
Q: Do you happen to know if King Abdullah had some other reason to come to California? I'm just curious about whether he's flying across the country just for this one dinner for the President and if that's actually something he asked for?
MR. SCHULTZ: I would refer you to the Jordanians for that question.
Q: Can we ask about stuff that may or may not have come up during the retreat?
MR. SCHULTZ: Sure.
Q: Did Iran come up?
MR. SCHULTZ: Yes, as a topic. But I'm not going to get into specific conversations between members and the President. I'm not going to read out every Q&A back and forth with the President but this was a good try on the new guy.
Q: How does the President and Mrs. Obama feel about being apart on Valentine's Day?
MR. SCHULTZ: Zach, I had no idea you were such a romantic. But as you know, the First Lady actually got asked this question I think last week by Ryan Seacrest about their Valentine's Day plans. She said they're going to low-key it this year, so I'm just going to leave it at that.
Q: Do you know where she is today or this weekend?
MR. SCHULTZ: I'd refer you to the First Lady's office for questions on her travel schedule.
Q: Can we expect in the Fresno stop -- I guess we'll find out soon enough, but can we expect the President to talk about climate change and greenhouse gases in connection to the drought in California?
MR. SCHULTZ: As you know, no single episode of extreme weather -- no storm, no flood, no drought -- can be said to have been caused by global climate change. But the science is clear that weather practically everywhere is being influenced by climate change.
Q: And is the White House position not that it's just climate change but that it is manmade climate change, greenhouse gases in the atmosphere that are --
MR. SCHULTZ: Dr. Holdren read out a lot of sort of the science on the call yesterday. And, again, I'd just refer you to the President's forthcoming remarks.
Q: Is he going to talk about this climate fund while he's in Fresno? And can you tell us any more about that? What's the President's expectation?
MR. SCHULTZ: Yes, I am happy to. The President is going to keep making the case to the American people that we're already being hurt by climate change. The pain will only get worse for our children and grandchildren if we leave it for future generations to deal with. And even if Republicans in Congress refuse to take common-sense steps to cut back on carbon pollution, you'd think that they'd be interested in joining us to make sure that our communities are prepared for increasingly severe weather that we're obviously experiencing.
Q: Is the fund a pen and phone thing, or does he need Congress to sign off on that?
MR. SCHULTZ: One minute. Yes, it's going to be part of the President's budget, 2015 budget, we'll be releasing next month that will include a $1 billion Climate Resilience Fund. Through this fund, the President hopes to take major steps.
Q: Earlier today, Jay said that they're not previewing items from the upcoming budget, but this is being previewed. Why is that?
MR. SCHULTZ: I think because we are -- the President wanted to go to Fresno and hear directly from folks about the challenges that they face from this historic drought -- farmers, ranchers, small businessmen -- and also propose concrete action items that we're going to take. And I think the President felt strongly that he should be able to talk to them about what he believes that the federal government should be doing to help.
Q: I just want to get on the record, if there is golf later this weekend, is the White House committing to releasing a full list of friends, donors, celebrity athletes, anyone with whom the President may be golfing?
MR. SCHULTZ: Yes, Margaret. As you know, it is our standard process to let you know when the President golfs and who it is with.
Q: Any foreign leader calls so far or expected on the flight?
MR. SCHULTZ: I don't have any calls to read out for you right now, but I will let you know if that changes.
Q: King Abdullah is arriving separately at Sunnylands on his own --
MR. SCHULTZ: I don't have any details on his travel.
Q: But he's not on the plane?
MR. SCHULTZ: He isn't.
But I do have a week ahead.
Q: We'll take it.
MR. SCHULTZ: Do you have one more, Steve? Okay.
On Monday, the President will return from Rancho Mirage, California. On Tuesday, the President will deliver remarks at an event on the economy in the Washington, D.C. area.
On Wednesday, the President will travel to Toluca, Mexico to participate in the North American Leaders Summit. At the summit, the President will discuss a wide range of issues including economic competitiveness and citizen security with the Mexican President and Canadian Prime Minister.
On Thursday, the President will return from Toluca and attend the Democratic Governors Association dinner.
And on Friday, the President will meet with Democratic governors in town for the annual NGA Winter Meeting to discuss his "Opportunity For All" agenda and the "Year of Action."
Q: Is the NGA dinner at the White House or somewhere else?
MR. SCHULTZ: That's a great question. I don't believe it's at the White House, but I have to double-check.
Q: Do you know about the Tuesday economic -- what do we know about that? The Tuesday economic event? Can you tell us more?
MR. SCHULTZ: We'll have more for that as it becomes available.
Q: And on the Olympics, has the President been watching the Olympics? Can you fill us in? Is he watching -- is there a feed right now? What does he like? Does he like the slope stuff or skating? What's he into?
MR. SCHULTZ: The President is obviously an avid sports fan. He's been enjoying the Olympics, as we all have. I don't have any specific color to read out to you right now, though.
Q: Is he going to watch "House of Cards"?
MR. SCHULTZ: I heard a movement that they were trying to release it early. Did that happen? Is it today? I will have to ask.
Q: Thank you.
Q: How did your first gaggle go?
MR. SCHULTZ: You guys can be the judge. (Laughter.)
END 2:25 P.M. EST
Barack Obama, Press Gaggle by Deputy Press Secretary Eric Schultz Online by Gerhard Peters and John T. Woolley, The American Presidency Project https://www.presidency.ucsb.edu/node/304861