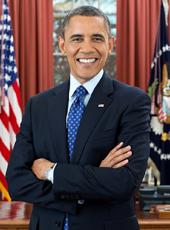 Press Gaggle by Deputy National Security Advisor for Strategic Communications Ben Rhodes
Aboard Air Force One

En Route Brussels, Belgium
9:19 P.M. CET
Q: And comments on the denial of a Saudi visa to the Jerusalem Post Washington's bureau chief?
MR. RHODES: I'll say basically what we said, which is that we were very disappointed by the Saudi decision. We expressly reached out to the Saudi government through multiple channels when we became aware of this issue. We made it clear how important it was to us that this journalist, like any other journalist, have access to cover the President's trip. And we'll continue to raise our concerns with the Saudis about why this journalist was denied a visa and about our very strong objections to their decision.
Q: What was the reason?
MR. RHODES: They did not give a reason. Again, any journalist should be able to cover the President's trip if they have the appropriate credentials to do so, and it certainly should not be the case that the affiliation of a journalist should in any way count against their ability to do their job just because they work for the Jerusalem Post.
Q: That didn't cause you guys to reconsider going to Saudi Arabia or anything like that?
MR. RHODES: No. Look, we have disagreements with Saudi Arabia on a number of issues. We obviously have had disagreements in the past as it relates to some issues associated with Israel, some issues associated with human rights. But we also share a significant set of interests with Saudi Arabia. They're a very important partner of ours in the Gulf, and we believe it's better to have the type of relationship where we can cooperate but also be clear and honest with one another where we have differences.
Q: Thanks, Ben.
END 9:21 P.M. CET
Barack Obama, Press Gaggle by Deputy National Security Advisor for Strategic Communications Ben Rhodes Online by Gerhard Peters and John T. Woolley, The American Presidency Project https://www.presidency.ucsb.edu/node/305423