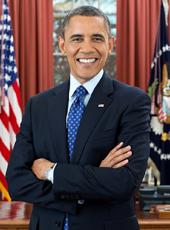 Press Call on Efforts to Enhance Enforcement on the Southwest Border
Via Conference Call
12:35 P.M. EDT
MS. VARGAS: Thank you, everybody, for participating today. This call is on the record and without embargo. You should also have received from the White House more information, including a factsheet from the Vice President's trip to Guatemala and actions that we're seeking to address the flow of immigration.
So without further ado, we have Cecilia Muñoz, who is the Director of Domestic Policy Council of the White House.
Cecilia.
MS. MU?OZ: Thank you very much, Katherine. Thanks to everybody for taking time to be on this call. I'm actually on a cellphone in McCallum so I hope you can hear me.
So as folks know, we have been dealing with a surge of unaccompanied children. And several weeks ago, the President asked DHS and the DHS Secretary, who, in turn, asked Administrator Fugate to coordinate the efforts across the federal government. I've just witnessed those efforts in action, and this is an extraordinary interagency effort to deal with an urgent humanitarian situation. And so that process is well underway.
We are also dealing with, in addition to unaccompanied children entering, and of course there are adults coming and adults who are bringing children who are also part of this surge coming from these three countries in Central America -- Guatemala, El Salvador and Honduras. And so we are surging our enforcement resources in a way that my colleagues will describe in a moment to make sure that we are dealing properly with this particular surge.
Part of that is the Vice President's trip to Guatemala today where he is meeting with officials, again, from those three -- leaders from those three countries, as well as from Mexico, to outline ways in which we will be working together to deal with this problem at its source, to make sure that we're doing everything possible both to support countries in stemming the tide of this migration, but also to deal with the misinformation that is being deliberately planted by criminal organizations, by smuggling networks, about what people can expect if they come to the United States. That is misinformation that is being promulgated and put forward in a very deliberate way. And part of what the Vice President's effort as well as the administration effort overall is to make sure that people have accurate information and that we push back on the misinformation that is being spread and which is contributing to this problem.
MS. VARGAS: Thank you, Cecilia. And we're going to hear more about the specific steps that DHS will be doing in terms of enforcement resources. We have on the line the Deputy Secretary of Homeland Security, Alejandro Mayorkas.
DEPUTY SECRETARY MAYORKAS: Thank you very much, Katherine.
In light of the scale and the number of certain migrants from Central America, we at the Department of Homeland Security and our partners in the Department of Justice are taking additional steps to enhance our enforcement and removal proceedings. We are surging resources to increase our capacity to detain individuals and adults with children, and to handle immigration court hearings. This will allow Immigration and Customs Enforcement -- or ICE -- to return unlawful migrants from Central America who are ordered removed to their home countries more quickly.
And let me, if I can, cite some specific steps we are taking. First, additional immigration judges, ICE attorneys and asylum officers are being assigned to process cases of adult migrants traveling by themselves, apprehended at the border, who are claiming credible fear and are claiming eligibility to apply for -- to attain asylum. When an individual's case is fully heard and it is found that the individual does not qualify for asylum, he or she will be immediately removed. Many individuals from Central America are found to be ineligible for these forms of protections and are, in fact, promptly removed.
Second, and consistent with our enforcement priorities regarding recent border crossers, the Department of Homeland Security is actively working to secure additional space to detain adults with children apprehended crossing the border. We will work to ensure, of course, that the detention of adults with children is done as humanely as possible and in an appropriate setting that meets applicable legal standards. We are also using alternatives to detention programs for adults with children that are not physically detained. With very few exceptions, all individuals apprehended, including adults with children, are placed in removal proceedings.
Third and finally, once additional facilities are established to detain adults with children apprehended while crossing the border, we and the Department of Justice will deploy an additional surge of immigration judges, ICE attorneys, and asylum officers to focus on these cases. The surge resources will ensure that the cases are processed both fairly and as quickly as possible, ensuring the protection of asylum seekers while enabling us to promptly remove individuals in appropriate cases.
Thank you, Katherine.
MS. VARGAS: Thank you. I also want to remind you that Secretary Johnson is with Cecilia and representatives from the Department of Justice and FEMA at the Rio Grande Valley today.
Now we're going to hear more about our work with our partners in the Central American governments, and I'm here with Ricardo Zuñiga, the Senior Director for Western Hemisphere Affairs in the National Security Council.
MR. ZU?IGA: Thank you very much, Katherine.
So you'll the factsheets related to the specific assistance and cooperation that we're going to be providing in Central America, but I wanted to touch on a couple of key points. First is that we've been working with the governments in Guatemala and El Salvador and Honduras, as well as with the Mexican government, from the beginning of this increase in migration. And in all cases, what we've found is a high level of interest in working with us because they understand the humanitarian nature of what it is that we're trying to do and the fact that we're all interested, first and foremost, in preventing the dangerous migration of children, particularly as we've seen an increase in children under 12 years of age. They all have an interest in making sure that their citizens are well cared for.
So the Vice President is meeting today with the Presidents of El Salvador and Guatemala, meeting with a senior official from the government of Honduras, and the Mexican government is participating as well. Yesterday, President Obama met -- excuse me -- called President Peña Nieto of Mexico to discuss our shared responsibility in dealing with this matter and there, again, found a high level of interest in working with us to address the humanitarian nature of this phenomenon, and as well, to encourage safe, orderly and legal migration. And again, that is something that all the governments have committed to.
I just want to highlight a couple of items from our foreign assistance that are going to be directed towards Central America to help us deal with this immediate situation. I'll note that the U.S. government is going to be providing $9.6 million in support for El Salvador, Guatemala and Honduras to invest in their repatriation centers so that as people are being removed they have someplace they can orderly land and then be processed back home.
In Guatemala, we're launching a new $40 million U.S. Agency for International Development program to improve citizen security in the areas that are most affected by violence. In El Salvador, we're launching a $25 million crime prevention USAID program to establish 77 youth centers, youth outreach centers, in addition to the 30 that we already have in place. And this is in the context of a substantial amount of assistance that we've provided under the Central American Regional Security Initiative and, as well, as we've provided under other types of assistance -- about $130 million in other forms of bilateral assistance to those three countries for programs related to health, education and to promote economic growth.
Thanks, Katherine.
MS. VARGAS: Thank you very much, Ricardo.
And then let's open up for questions. I know the time is limited, but I just want to make sure that folks know that this is being recorded.
Q: I actually have a few questions. What sort of bed space capacity are we talking about? Currently, there's fewer than 100 beds. But, additionally, how many people this fiscal year have been released with notices to appear and how many of those folks have actually appeared?
DEPUTY SECRETARY MAYORKAS: I can take that call. We are actively pursuing additional capacity to house the adults with children. We're underway in that process now and we are identifying locations. We will get back to you with respect to the precise numbers on the notices to appear. But let me make one very important point, and that is that our detention and notice-to-appear decisions are made on a case-by-case basis, and of course, our detention decisions are predicated on an assessment of our prioritization, including at the very top our national security and public safety concerns.
Q: Thank you for taking my question. I have several, but I'll just keep it down to two. I'm just wondering if you could give us a sense of what you guys are doing to pursue the coyotes that are bringing these kids in. A lot of the kids that are in those detention centers say that they paid coyotes to bring them in, so I'm wondering if you have any sense of whether or not you're pursuing them criminally and, if so, what are the results of that, and whether or not these kids are getting access to legal assistance to make their cases for asylum. Thank you.
DEPUTY SECRETARY MAYORKAS: Thank you very much. So we are, indeed, surging our law enforcement resources to address -- to attack the criminal organizations that are exploiting these individuals, and we are pursuing them in the criminal enforcement arena. So we are adding agents to this very aggressive effort.
Q: I'd like to know what you're going to do to try to publicize this new enforcement approach in the region, since you're acknowledging that people have a different view there. And I want to follow up on AP's question. You said that we'll get back to you on the numbers. Does that mean that you'll get back to us today? In the past, you haven't been willing or able to produce any numbers, and I'm also interested in knowing how many people have been -- certainly the first part -- released with a notice to appear.
DEPUTY SECRETARY MAYORKAS: Well, I think we have, if I may, provided some numbers, and I'm happy to repeat those numbers now. As of June 15, approximately 52,000 unaccompanied children have been apprehended along the Southwest border. That I think is, of course, a very important data point. And as of the end of May of this fiscal year, approximately 39,000 adults with children have been apprehended along the Southwest border. I think those are two very significant and germane data points for you.
I'm sorry, you asked a different question other than data -- what are we doing, I think it was, to publicize the additional steps that we are taking. As Cecilia mentioned, in addition to the effort that we are making now, of course, the Vice President is in-country today and communicating this very important message. We also are communicating this message both domestically here in the United States through various channels, as well as in the countries of origin.
MR. ZU?IGA: Let me just jump in there. Making sure this is well understood and that the facts around U.S. immigration policy are well understood is the main factor behind having the Vice President meet with the Presidents in those three Central American countries today. Our embassies in those countries are also undertaking public messaging and the governments themselves are making clear to their own publics that people who travel -- that minors who travel under this current migration are not going to be eligible for deferred action, nor will they be benefiting from any comprehensive immigration reform.
Q: Thanks for taking my question. This question is for Deputy Secretary Mayorkas. This has been some reports for the plans by DHS to move some of these minors to a vacant facility in Virginia that has been put on hold because (inaudible) in that town are opposed to this movement. So the question is what is going to happen in this particular instance? And also, the site that these people are opposed -- I wonder how that is going to complicate your efforts to look for additional space to accommodate these children.
DEPUTY SECRETARY MAYORKAS: I appreciate the question. As I mentioned earlier, we are actively and aggressively pursuing additional facilities. We have not made final determination on which particular facilities we will select. There are a number of considerations including those that can be ready in the quickest possible way while complying with the legal requirements and with respect to the conditions in which the individuals will be housed, including adults with children. And so we will, in fact, announce additional locations as those decisions are made.
Q: A couple questions on this. First of all, how many of those released with a notice to appear actually do appear? Why are you not using -- we're told by the Border Patrol agents down there in the region that as soon as a year ago you were using planes to send both mothers with children and children back to their home countries. Instead of housing them here, you were sending them back like you do minors from Mexico. And since judges must consider the percentage -- must consider what's best for the child, what's the percentage of minors who are actually returned to their country even after they go through the system?
DEPUTY SECRETARY MAYORKAS: So as I articulated previously, I don't have the response to the data question that you asked with respect to the notices to appear. But there's a very important point here, that we continue to remove individuals to the countries of origin in compliance with law and those removals are accomplished via flights, as they have been conducted over the past year to which you refer. That process continues.
Q: Speaker Boehner, just this morning, and other Republicans have called for the National Guard to be sent in. Is this under any consideration by the administration at this moment?
DEPUTY SECRETARY MAYORKAS: Right now what we are doing is

-- remember that we are apprehending these individuals, and so the question before us is how can we make the process more efficient, given the surge in the number of individuals who are being apprehended, and how best can we address those individuals in terms of their humanitarian claims of relief, as well as the removal for those who are not claiming credible fear. So that is not a process in which the National Guard is involved. It is something that comes within our appropriate jurisdiction and responsibility between the Department of Homeland Security and the Department of Justice.
We, of course, just received the letter from Speaker Boehner and others and we'll review it right away to understand how they envision the role of the National Guard outside the process to which I just referred.
Q: My question is we had heard that -- this is to the question about the facilities where these families will be held. We had heard that military bases were being lined up as potential sites and that one was ready to be opened. Is that true? Are military bases either in line or are you considering them? And advocates have expressed concerns that families would be housed there. Can you speak to how they would be humanely detained at military bases?
DEPUTY SECRETARY MAYORKAS: Thank you for the question. We have not made any final determination with respect to the particular facilities at which adults with children would be housed. But one thing is certain, that we will house them in facilities that are humane and that are compliant with the legal requirements for the housing of these individuals.
Q: On the numbers you had earlier about unaccompanied children apprehended on the Southwest border, you said as of June 15, 52,000; at the end of May, 39,000 adults. Is that in the fiscal year -- both of those numbers are since last October 1st? Or what do those numbers -- since when -- when to when?
DEPUTY SECRETARY MAYORKAS: They are fiscal year 2014. But let me be clear, if I may, on the second category, and I'll just repeat -- it was 52,000 unaccompanied children as of June 15 in fiscal year 2014, and 39,000 adults with children as of the end of May. And that, too, is fiscal year 2014.
Q: So since last October?
DEPUTY SECRETARY MAYORKAS: Yes.
Q: Thank you.
MS. VARGAS: And thank you, everybody, for your participation.
END 12:58 P.M. EDT
Barack Obama, Press Call on Efforts to Enhance Enforcement on the Southwest Border Online by Gerhard Peters and John T. Woolley, The American Presidency Project https://www.presidency.ucsb.edu/node/317800