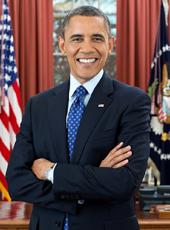 Press Call by Deputy National Security Advisor for Strategic Communications Ben Rhodes and Senior Director for Western Hemisphere Affairs Mark Feierstein to Preview Upcoming Visit of President Rousseff of Brazil
Via Conference Call
4:16 P.M. EDT
MR. PRICE: Good afternoon, everyone, and thanks for joining us. We wanted to convene a call today ahead of the visit next week of Brazilian President Rousseff to preview that visit and to answer your questions. This call is on the record, as we said in the advisory. We have two administration officials to speak to you today. The first is Ben Rhodes. He's the Deputy National Security Advisor for Strategic Communications. And the second is Mark Feierstein, the Senior Director for Western Hemisphere Affairs here at the National Security Council.
We would ask that this call be embargoed until the conclusion of the call. But again, it is on the record, just embargoed until the conclusion.
So with that, I will turn it over to Ben, who will provide some opening comments.
MR. RHODES: Great, thanks. I'll just make some brief comments and then turn it over here to Mark.
The relationship between the United States and Brazil is very important to both of our countries, to the hemisphere and to the world. Since the beginning of his time in office, President Obama has prioritized this as one of our key relationships, given the fact that the United States and Brazil are the two largest countries in the hemisphere, two of the largest democracies and economies in the world, and we benefit from a very sizable trade and people-to-people relationship, but also we cooperate on many issue around the hemisphere, and increasingly, we also cooperate on issues around the world, including, for instance, climate change, which is an important priority of the President's as we lead into the Paris discussions later this year.
Obviously, we recognize that the U.S.-Brazil relationship went through a turbulent patch after the disclosures that took place related to U.S. intelligence activities a couple of years ago. However, we went through a very thorough review of those activities and we worked hard, together with the Brazilian government, to address a variety of concerns, but importantly, to begin a new chapter in our bilateral relationship that can allow us to make progress on a very broad and substantive agenda that will make a difference to the people of both of our countries.
So I think this visit from President Rousseff signals the fact that we are moving forward in terms of our positive engagement with Brazil, and we'll be able to tackle I think a range of issues that are important to both of our countries.
The two Presidents were able to meet in Panama at the Summit of the Americas, had a good discussion there, and will be building on that progress in the visit that will take place on Monday and Tuesday of next week.
And again, we have a very full program for President Rousseff to include a private dinner that the President will host for her on Monday night, followed by a full bilateral program on Tuesday and a lunch that will be hosted by the Vice President and Secretary of State over at the State Department.
So with that, I'll turn it over to Mark to delve into the agenda, and then we'll look forward to taking your questions.
MR. FEIERSTEIN: Well, thank you, Ben. I would just note that this is a continuation of the intensive engagement of the President and this administration with the Western Hemisphere. Of course, we've had a new approach to Cuba and the move there toward the establishment of diplomatic relations. The President attended a very successful summit in Panama in which the President received plaudits for his approach to the hemisphere. He also visited Jamaica on that trip.
We recently appointed a special envoy to the Colombia peace process. The President also requested $1 billion for Central America in the fiscal year '16 budget to get at the root causes of migration there. And of course, we've had continued intensive engagement with our North American partners. And that's really just a partial list of our hemispheric engagements.
As Ben noted, in the case of Brazil, this really is a key relationship not just for the region, but really for the globe. We have a mature and multifaceted relationship, and I think this visit will put that relationship on display and advance it.
For the trip -- for the visit, we're very much focused on four categories of cooperation. We're looking first at trade and commerce issues; second, defense and security; third, regional and global cooperation; and then finally, education and science and technology.
This trip was just announced over two months ago, when the two Presidents met in Panama, and in a very short period of time, we've excited by how much progress has been made in all of these areas.
MR. RHODES: Great. With that, we'll move into questions on those different agenda items and other elements of the relationship.
Q: Hi, thanks very much for the call. I didn't hear you mention the environment -- maybe I'm mistaken. But are you not expecting any firm commitments from Brazil moving towards the COP's meeting in Paris in December?
MR. RHODES: Well, I mentioned it as a global issue, and we very much think that will be an important issue of discussion between the two leaders. The fact of the matter is that this is a critical year for the international effort to combat climate change and we have been engaged with countries around the world on behalf of a successful outcome to those negotiations.
The United States has provided a lot of detail about the President's Climate Action Plan and the emissions reductions and actions that we can take in support of a successful outcome in Paris. But we've also engaged other countries, including the key major economies, like Brazil, about the steps that can be taken.
And so we believe that this discussion with President Rousseff is another key milestone on the road to Paris. The President will be able to lay out for her our approach to the international climate negotiations and the commitments that the United States is preparing to take. At the same time, he'll be able to hear from her about what Brazil's approach is going to be with respect to the international climate negotiations.
And again, they have a critical role to play as a major economy -- one of the largest countries in the world -- and, frankly, a country that has done significant work in the area of clean energy that will be relevant both to what Brazil can do, but also I think can help provide impetus to other countries, developed and developing, who are looking at ways to transition to cleaner forms of energy.
So I would fully expect that climate and the environment will be an important part of the agenda. And again, we see it as fortunate that we have this meeting now because we've had a series of engagements with India earlier this year, obviously China late last year. The President has met and discussed this issue with European partners and Japan, and at the G-7 this was recently a focus. So I think this is a part of a series of engagements that will be important to how we look at Paris.
Mark, I don't know if you want to add.
MR. FEIERSTEIN: Just to underscore what Ben said, I think this is a real opportunity for Brazil and the U.S. together to show global leadership on this issue. I would note as well, the Vice President had a chance to speak with President Rousseff today -- I think there may have been a readout that went out from the Vice President's office on that call -- but the Vice President focused on two issues in particular and one, in fact, was global climate change, in anticipation that the two Presidents will be able to move forward on this issue during this visit. So it's very, very much at the top of the agenda for this trip.
Q: Hi. I was wondering if there's going to be any announcement on any specific agreements. In particular, it looks like a bunch of agreements that are coming down the pipeline -- the Agricultural Department's authorization of Brazilian fresh beef imports is one. The accord on double taxation and global entry, that's another one. And the other one is the GSOMIA cooporation agreement -- that one. Are any of those going to be finalized?
MR. RHODES: Again, we'll leave it to the Presidents to speak to specific agreements that may be announced in conjunction with the visit. I do think it's fair to say that there are a number of agreements in different aspects of our relationship that we've been working on for some time.
In particular, we're focused on the types of agreements and approaches that will increase trade and investment and travel in both directions. We've been focused on ways to increase defense cooperation to the benefit of both countries.
And there have been other issues that have been stalled somewhat during the period of time when we had some tension in the relationship. We believe we're poised to now move forward on a range of areas, and, frankly, areas that are reflective of I think the key stakeholders' support of the relationship. So, for instance, the business communities in both countries I think are very supportive of finding ways to increase engagement. We've had very good success in trying to foster increased people-to-people exchanges and travel. And we also believe there's potential to take our relationship to a new level on all the areas that Mark outlined are on the agenda.
But, Mark, I don't know if you want to add to that.
MR. FEIERSTEIN: I mean, a number of the items that you mentioned, in fact, are items that are moving through the Brazilian Congress as we speak. And these are efforts that the Brazilian government has made just in the last couple months. So again, I think it's a real indication of how the relationship is advancing and how much is being done in advance of this visit.
So, for example, you mentioned the DCA. I think you may have mentioned the agreement known as GSOMIA, which allow for military information exchange. So we're very encouraged and grateful to President Rousseff and her government for advancing some of these key bilateral agreements that had been suspended for a bit but are now moving forward.
Q: Thanks for doing the call. We're told by Brazilian officials not to expect announcements of concrete carbon emissions goals for Paris from them. What can we expect in terms of the climate? And also, there's been a lot of talk about a visa waiver program that you were well under the way to negotiating before the freeze in relations. Is that something that you'll be able to complete on this visit?
MR. RHODES: On climate, we'll leave it obviously to the Brazilian government to determine when they'll put out their various targets. I do think that we've underscored that it's an important opportunity for both the United States and Brazil to demonstrate global leadership. The world pays very careful attention to meetings between leading economies in the context of the Paris negotiations, so just as with the case earlier this year with Prime Minister Modi, we think a strong signal out of these discussions of a shared commitment to a successful outcome in Paris can add additional momentum.
There are a variety of ways to demonstrate that leadership. Obviously we've been focused in our own efforts on our emissions reduction target, on other aspects of promoting clean energy, of phasing out the financing of coal-fired power plants, but also, of course, contributing to the Green Fund that can facilitate cleaner development in developing and poorer countries.
So, again, there's a broad spectrum of issues that I think will be necessary for a successful outcome in Paris, and what we're focused on is showing the shared commitment of the U.S. and Brazil at this meeting as we approach the endgame in those discussions.
But Mark may want to speak to the --
MR. FEIERSTEIN: Yes, if I could just speak to the visa waiver issue and a related issue, which is global entry. To be included in the visa waiver program, all countries must meet all the statutory requirements. And we've had discussions with Brazil over the years on this issue and are happy to continue to discuss them with them. We have a working group and we're eager to do whatever we can to help them meet the requirements for both visa waiver and global entry over time.
Q: You mentioned that both Presidents will be discussing their cooperation in regional and global affairs. Could you give more details about that and what issues they will be discussing? And also, is Venezuela on the list, and what's the position -- what does the U.S. think of Brazil's role in Venezuela should be?
MR. RHODES: First of all, with respect to the hemisphere, I think they'll build on their discussions in Panama. There they did discuss the new opening in U.S. policy towards Cuba and with Cuba. Brazil has been very supportive of the new chapter that we initiated with the Cuban government and people, so I'm sure that there will be an update on our Cuba policy.
I'm sure Venezuela will be a topic of conversation. It was a topic at the Summit of the Americas. And again, there we have supported efforts by Brazil and other key countries in the hemisphere to support stability and a prosperous Venezuela that is responsive to the will and aspirations of the Venezuelan people. And so I think they'll have a chance to discuss that issue, and then just given Brazil's leading role in the hemisphere, I think they'll review as a focus in terms of promoting increased trade and investment across the Americas as well.
Globally -- and, again, Mark may want to add to this -- but globally, I'd just say, in addition to climate change, which we've discussed, we've worked with Brazil on issues around open government and support for democracy and human rights. We've discussed our shared commitment to development, and Brazil, of course, has played a key role with us in the hemisphere, in Haiti, but also this is a prospective area that we can discuss cooperation even beyond the hemisphere.
But I'll turn it over to Mark to add to that.
MR. FEIERSTEIN: Yes, just to speak briefly on the cooperation in Africa, for example. Both countries have been working together on food security in places like Mozambique. I know there's an interest on our part and on the part of Brazil to expand that cooperation, and we are looking forward to working with Brazil more closely on human rights issue and multilateral fora. And then, back in this hemisphere, I'd imagine the Presidents might have an opportunity to talk about the Organization of American States. The OAS has a new Secretary General, Luis Almagro. It's a real opportunity to revitalize the organization and make it the premiere forum to advance democracy and human rights in the hemisphere.
Q: When you listen to experts in the private sector, there seems to be a sense of excitement about the U.S. and Brazil working closely again, but there's also this feeling that we should not expect big announcements, that the short-term agenda is not ambitious and the most likely outcome of the visit would be the political message that Brazil and the U.S. are back together. Do you think this is a fair assessment, or will the Presidents surprise us with concrete deliverables?
MR. RHODES: So I guess what I'd say is I absolutely do think that there will be concrete deliverables associated with the visit. I think one way to think of it is in terms of several areas. One, there are a number of things that include agreements and practical cooperation that, frankly, got stuck and were not moving forward given some of the problems in the relationship in recent years. We think we're poised I think to clear out a number of those issues that will have very important, practical benefits. If we're able to move forward on things that increase our cooperation, that increase our trade and commercial relationship, that will have immediate effects in terms of opening a door to additional bilateral cooperation and momentum.
But then, secondly, even as I think we address a lot of issues that are very ripe for the type of concrete announcements that one would expect around visits like this, it's also a chance for the two leaders to once again articulate a vision for the relationship going forward -- areas where we see the potential for increased cooperation. And again, we can draw on the enthusiasm in both countries that you recognized in your question to fulfill that promise.
So recently, for instance, we've had substantial interest from the U.S. business community that is active in Brazil in finding ways to increase our trade and investment relationships, and we want to capture that energy. This is one of our biggest people-to-people relationships in the hemisphere. We want to find additional ways to increase education exchanges and travel and tourism in both directions. We want to find ways to facilitate cooperation on defense and security issues, and regional issues, and then, also, this global agenda -- finding ways for the U.S. and Brazil, as two of the world's largest democracies, to cooperate on development issues, on regional challenges, on areas like open governance and support for human rights.
So I think it's both a matter of having a set of very concrete steps that we can take around the visit that will facilitate practical results in the immediate term, but also having the two leaders lay out a vision for where this relationship can go in the years to come that captures the enormous potential that many people see for the U.S. and Brazil to work together.
MR. FEIERSTEIN: Yes, just a couple things I need to add to Ben's quite comprehensive answer. The two countries currently do $100 billion in trade -- $100 billion in trade -- and that's a doubling from just 10 years ago. And we think that we can double that trade again over the next 10 years. And I think what you'll see out of this visit are steps that will take us in that direction, at least take us in the right direction.
You mentioned the private sector, and, of course, Brazil hosted, just two weeks ago the U.S-Brazil CEO Forum. The Brazilian government itself was very much engaged in the forum. And the private sector from both countries put forward a series of recommendations that I think are worth studying -- both countries studying and learning from and perhaps putting on the agenda for future engagements.
Q: Thank you. President Rousseff, after the NSA incident, had asked for an apology from the United States. Is she going to get that on this trip? And the second question I have is, do you -- can you be more definitive about what she'll be doing in San Francisco?
MR. RHODES: So on the first question, the President has been able to speak to President Rousseff about issues related to the NSA and our surveillance program. He did discuss this with her at the Summit of the Americas, and frankly, I think the visit itself indicates the fact that we're moving forward here.
We have not made it a practice to issue apologies related to our surveillance activities. What the President has done, though, is make changes based upon his very thorough review of our various programs. And in his speech on those issues last year, he made clear that there have been a number of changes made in different elements of our intelligence programs with respect to collection, for instance, related to individual leaders. He made clear that he did not believe that was necessary unless there was a specific national security requirement associated with that collection.
And so we made concrete changes in terms of the specifics of how we conduct that kind of surveillance. And similarly, he has made clear that with someone like Dilma Rousseff, who I think over the years he's had a good relationship with, he can speak directly with her and learn her views.
And she has been very candid with him on these issues and he has been very clear about what we do and what we don't do, and how we're going to look at this going forward, and what is essential to our intelligence programs as countries around the world have intelligence programs, and what changes we can make to better protect privacy and civil liberties but also to give confidence to our friends and allies and partners around the world that the United States is acting in a way that is focused on our national security interests, and not going beyond the scope of what's necessary to fulfill those interests.
So, again, I think we've addressed this at the level of the Presidents, at the working level, and have been able to make very clear to Brazil what we do and don't do. And that has allowed us to clear that air and has opened the door to moving forward with not just this visit but a much more energized bilateral agenda. So this visit I think really does indicate the extent to which we've turned the page and are moving forward.
MR. FEIERSTEIN: And just on the second part of the question with regard to Dilma Rousseff's plans in California, I'd, of course, refer you to the Brazilian government for the details, but our understanding is that she plans to meet with universities there, tech start-ups, to advance her innovation agenda. She has a real interest in learning from the United States when it comes to science, technology, and innovation. And, of course, she'll be starting her trip in New York, where she plans to meet with Fortune 500 companies and investors. And that's really part of her commitment to expand trade in the United States and to attract investment from U.S. companies.
Q: I wanted to follow on that. How much of the discussions are going to be on trade and business issues? And, Mark, you just said that there were going to be steps towards increasing trade. Can you be any more specific on that?
MR. FEIERSTEIN: I obviously don't want to get ahead of the Presidents here, but you can anticipate that they'll have an opportunity to speak both at the press conference and possibly via factsheets and joint statements in which we'll have an opportunity to go into more detail in terms of the various trade agreements.
MR. RHODES: I would say that this is a very substantial portion of the agenda, so I would expect that they'll spend as much time on this as any other issue, certainly, given the fact that we believe there's unfulfilled promise in the relationship with respect to increased trade and commerce. And there are practical steps that we can take, each government, to make it easier, frankly, for us to have additional commercial activity, additional investment, additional travel, as I said. So they are going to be looking at specific steps that can open the door to an increased economic and commercial relationship.
We'll take one more question.
Q: You mentioned the aspirations of the private sector, and one of the demands of the private sector is a bilateral free trade agreement between the two countries. But there is no expectation that this will happen on this visit, but can we expect any signal in this direction from both Presidents? And also, Mark, you mentioned there is a visa waiver is one thing and there is a global entry. Can we see any steps towards an advance of the inclusion of Brazil in the global entry program? Thank you.
MR. FEIERSTEIN: With regard to both global entry and visa waiver, in both those cases there are statutory requirements that all countries would have to meet. And we do have working groups in place with Brazil, and we try and explain those steps to them. So we're obviously eager, if possible, to welcome any country into that and we'd be happy to work with Brazil and help them to achieve those steps.
With regard to trade, as Ben noted, there is a whole host of things that we'll be doing in the short to medium term, important steps -- I think they'll be announced in the coming days -- that will get us to that goal of doubling trade over the next 10 years. And again, I think these are issues that both Presidents will have an opportunity to take up, and really think about the long-term relationship and what the trade relationship should look like.
MR. RHODES: And I'd just say, with respect to free trade agreements, obviously our focus is very much on, right now, here in the United States, completing the Trans-Pacific Partnership Agreement. I think with Brazil, though, there is much that can be done to promote two-way trade absent that type of free trade agreement as we look in the immediate future. As we've discussed, there are things that can be done not just I think broadly, but in individual sectors -- areas like aviation, information technology, life sciences, education -- we can I think deepen the partnerships between the U.S. and Brazil.
There has been foreign direct investment in both directions. There's been an interest in increasing the ability for U.S. and Brazilian companies to work together and to be invested in each of our respective countries, and also, to look at ways to reduce barriers to doing business and investing.
So I think there's a lot that can be done to significantly increase two-way trade in ways that will create jobs and have very tangible benefits in both countries -- increased efficiencies, provide greater access to value chains, spur innovation, and contribute to the competitiveness of both the U.S. and Brazil and the Americas generally in the global economy.
So there will be a very broad agenda even absent the type of free trade agreements that have been discussed in the past in the Americas.
Well, thanks, everybody, for getting on the call. Again, we'll look forward to beginning this on Monday. And I guess I'd just close by echoing something Mark said at the beginning. A real focus of the President in his foreign policy has been Latin America. And that focus has only increased here in his second term. Often, attention here can be turned towards the crisis of the day, but when you look at U.S. policy towards Cuba, U.S. engagement in support of the Colombian peace process, U.S. support for security and development in Central America, you see a broadening focus in Latin America.
However, we very much believe that fundamental to any long-term approach of the United States towards the hemisphere is the U.S.-Brazil relationship. This has to be a cornerstone of how we engage in the region, both because of the enormous potential in the bilateral relationship, and because when Brazil and the United States are working well together, it allows the countries of the Americas to work better together.
And so this relationship I think, and this visit, is very much in the context of the President, here in his final term in office, seeking to really prioritize Latin America and put the U.S. relationship with the hemisphere on as strong a foundation as it's ever been. And he very much enjoyed his visit to Brazil. He has great affinity for the Brazilian people. And this will also be an opportunity to I think celebrate those bonds and that affection that he has for Brazil as well.
So, thanks, everybody, for getting on the call. And we look forward to staying in touch with you on this.
END 4:48 P.M. EDT
Barack Obama, Press Call by Deputy National Security Advisor for Strategic Communications Ben Rhodes and Senior Director for Western Hemisphere Affairs Mark Feierstein to Preview Upcoming Visit of President Rousseff of Brazil Online by Gerhard Peters and John T. Woolley, The American Presidency Project https://www.presidency.ucsb.edu/node/311467