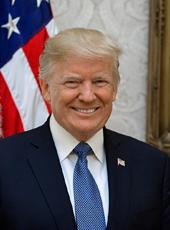 Press Briefing by Principal Deputy Press Secretary Raj Shah
James S. Brady Press Briefing Room
3:40 P.M. EST
MR. SHAH: Good afternoon, everyone. I want to start with a statement, and then we'll take your questions.
Our normal policy, consistent with the policies of past administrations, is to not comment on background checks and security clearances. Given the unusual nature of these circumstances and a number of false reports floating around, we wanted to try to explain as best that we can, within our security limitations, how the background investigation process works, and then talk a little bit about Rob Porter and how his situation fits within that process.
The background investigation process is the process for evaluating allegations about a White house staffer's conduct prior to joining the White House. It's run by the federal law enforcement and intelligence communities. It's used throughout the U.S. government. It's thorough, it's complex, and it takes time. It takes time because we want to get it right. It's also costly, but it's absolutely worth it.
Over the course of any investigation, some information may arise that seems troubling or complicated, and requires additional investigating. It's important to allow that process to continue in order for a fulsome understanding of the information.
The whole U.S. government takes this process seriously. It's not politicized or interfered with, but we do not push -- we do push for -- we do push to obtain accurate, fulsome information as quickly as possible.
Now let me talk about Rob Porter. The allegations made against Rob Porter, as we understand them, involve incidents long before he joined the White House. Therefore, they are best evaluated through the background check process.
It's important to remember that Rob Porter has repeatedly denied these allegations, and done so publicly. That doesn't change how serious and disturbing these allegations are. They're upsetting. And the background check investigates both the allegations and the denials. The investigation does not stop when allegations comes to light. It continues to determine the truth.
We should not short-circuit an investigation just because allegations are made, unless they could compromise national security or interfere with operations at the White House. The truth must be determined.
And that was what was going on with Rob Porter. His background investigation was ongoing. He was operating on an interim security clearance. His clearance was never denied, and he resigned.
To summarize, the allegations against Rob Porter are serious and deeply troubling. He did deny them. The incidents took place long before he joined the White House. Therefore, they were investigated as part of the background check, as this process is meant for such allegations. It was not completed, and Rob Porter has since resigned.
During his time at the White House, Rob received no waivers and no special treatment. And this is the tried and true process. It was followed meticulously.
We hope this helps explain how seriously these matters are taken and how the process works to investigate such allegations.
With that, I'll take your questions. John.
Q: Can you tell us, Raj, when the White House first became aware of these allegations?
MR. SHAH: Well, I know there's been some reports about the Chief of Staff. He became fully aware about these allegations yesterday.
I'm not going to get into the specifics regarding who may have known what pieces of information because they were all part of an ongoing background check investigation.
Q: You said fully aware. Was he partially aware?
MR. SHAH: Well, I think we all became aware of the news reports that emerged on Wednesday morning and some of the graphic images.
Q: But did he know any of this back in November?
MR. SHAH: Again, I'm not going to get into the specifics.
Peter.
Q: Let me ask you if I can: The statement changed from John Kelly yesterday morning to the statement yesterday evening. He said, "based on new allegations." But what changed yesterday, absent a photograph, in terms of new allegations?
MR. SHAH: Well, I think what I just referenced. The reports had additional allegations; they had more information.
Q: So you're saying the initial reports where two former wives accused him of violence, both physical and verbal abuse, was not sufficient for him to say that I think he's a man of honor?
MR. SHAH: There were a number of statements from the Press Secretary, from the Chief of Staff, and from others that reflected the Rob Porter that we've come to know working here for over a year, and the Chief of Staff for about the last six months. But the reports are troubling, and I think the statement from Wednesday night reflects the Rob Porter that we had seen in these news reports and some of these credible allegations.
Q: So to be clear, what was so shocking that had changed? He said it was "shocking." What was he referring to?
MR. SHAH: Yeah, and it's the full nature of the allegation, particularly the images.
Q: You said then -- just to answer -- just to answer one more thing. You talked about the fact there weren't any concerns, you said, that could compromise national security or interfere with operations here at the White House. But we've spoken to one of Porter's ex-wives who told us that she warned the FBI that he could be susceptible to blackmail because of the allegations against him. Is that --
MR. SHAH: Look, again, I'm not going to get into the specifics of the investigation itself. I think that's a question for the FBI and others. But this is not our process. This is the process the U.S. government uses across agencies and has existed over numerous administrations.
Q: How would the President --
MR. SHAH: Hang on a second.
Cecilia.
Q: Thanks, Raj. I just want to clarify what you're saying here.
MR. SHAH: Sure.
Q: Are you saying that the Chief of Staff of this White House had no idea that Rob Porter's two ex-wives had domestic violence allegations against him, when they made those claims to the FBI; that John Kelly did not know that? How is that possible that the Chief of Staff did not know that?
MR. SHAH: Well, again, this is part of an ongoing investigation. We trust the background check process. And the Chief of Staff does not get detailed updates about what may or may not have been alleged.
This is a process; it involves a thorough investigation. And as I went through the process, it involves looking at not just accusations but denials.
Q: Okay, but the White House had said yesterday that Porter's decisions to leave was a personal one, that he wasn't pressured to do so. So would Rob Porter still be on the job today had he not decided to resign?
MR. SHAH: Well, Rob Porter was terminated yesterday and his last day --
Q: He resigned?
MR. SHAH: His last day was yesterday. I know he came in earlier to clear out his stuff.
Q: But would he still be on the job? I mean, Sarah Sanders made it very clear he wasn't pressured to do so.
MR. SHAH: He offered his resignation and it was accepted.
Jim.
Q: Yes. So in terms of the Chief of Staff's handling of all this, no regrets?
MR. SHAH: I think the second statement that he sent out reflected his thoughts, which is that these allegations are deeply troubling, they are shocking. And I think the first statement reflected the Rob Porter that we have known.
Q: But let me ask you, if I could follow up that -- because as you were coming out here yesterday -- or Sarah Sanders was coming out here yesterday, you were releasing a statement from Rob Porter, saying that he took those photographs. That appears to be an acknowledgment that this abuse took place, that he helped document it.
How can the White House Chief of Staff, how can the Press Secretary, how can this White House still be standing behind him when Mr. Porter appeared to be acknowledging that he had this past?
MR. SHAH: I think it's fair to say that we all could have done better over the last few hours -- or last few days in dealing with this situation. But this was the Rob Porter that I and many others have dealt with, that Sarah dealt with, that other officials, including the Chief of Staff, have dealt with. And the emerging reports were not reflective of the individual who we had come to know.
Q: And if I could just ask you one other follow-up.
MR. SHAH: Jeff. We got a few.
Q: Okay.
Q: Raj, did the President know that Rob was using a -- was working on a temporary clearance?
MR. SHAH: No. The President saw the news report on Tuesday night and was informed of the resignation on Wednesday. He was saddened by it. You know, saddened for all the individuals involved.
Q: Over the last year, is that ever something that he was concerned about? Not the abuse, but was he concerned about --
MR. SHAH: He was not informed about specifics regarding Rob Porter's security clearance.
Danielle.
Q: Do you have any information on how many senior White House staffers are currently working under an interim security clearance?
MR. SHAH: I got into the security clearance process as much as I'm allowed to discuss it, and I'm not going to go further.
Yes.
Q: What is the White House's reaction to comments made by former White House aide, Omarosa, on "Celebrity Big Brother" where she said, she is "haunted by the President's tweets." She described the situation inside the White House as "bad" and said it is not going to be okay.
MR. SHAH: Not very seriously. Omarosa was fired three times on the "Apprentice" and this was the fourth time we let her go. She had limited contact with the President while here. She has no contact now.
Peter.
Q: Raj, we initially were told that Rob Porter was going to stay on awhile and oversee a transition period, and now you're telling us he was terminated yesterday. What changed?
MR. SHAH: I think that we've looked at the things that are necessary to ensure a smooth transition. There will be a new acting Staff Secretary that we can name later on, and operations can continue smoothly.
Lalit.
Q: Thank you. Congratulations for your (inaudible). Over the last one week, (inaudible) rallies by skilled Indian Americans who are seeking to lift off the per-country limit on green card. Everyone has been talking about illegal immigrants. These Indian Americans have been talking about legal immigrants. What is the administration part on this?
MR. SHAH: Well, I think the President wants to see legal immigration reform. He wants to see us move from a process that currently exists in law of extended-family chain migration toward merit-based immigration reforms. We want to ensure that people coming into the country are the best and the brightest, regardless of nationality, creed, religion, or anything else in between. We want to look at educational backgrounds, ability to contribute to the workforce in a way that helps American workers. So the President wants to see reforms that improve America's economy.
Noah.
Q: Normally, when you hire people, do you wait for the investigation to come back before hiring them? Is the burden of proof not on the people seeking the job to prove that they are qualified and don't have any skeletons in their closet? Or do they just get to come aboard and you wait and see what happens with the investigation?
MR. SHAH: The process tends to be a little bit different with the White House because there's a lot of officials coming in with the new administration, and a lot of individuals coming in have an interim clearance.
Q: And then also, what about women who don't have photographs? Do you trust their stories? Because a lot of times -- you haven't been at the podium, but Sarah has said that allegations weren't credible from other people. Do you need a photograph? And how should women feel if they don't have a photograph?
MR. SHAH: I don't think any standard applies. I just think that we do take allegations of misconduct, of domestic violence, other issues like that very seriously. We are very concerned about them.
In this instance, in the case of Rob Porter, we relied on the background check investigative process. That process hadn't been completed, so we were relying on the information that we had.
Anita.
Q: Raj, I wanted to follow up on two questions on two different things. I just want to understand -- you used the term "fully aware." I don't understand what that means. What does that mean John Kelly knew or didn't know? What does "fully aware" mean?
MR. SHAH: Well, I do know, for instance, that he had not seen images prior to the statement on Tuesday night.
Q: Did he know of the allegations?
MR. SHAH: I'm sorry, say that again.
Q: Did he know of some of the allegations?
MR. SHAH: Again, I'm not going to get into the specifics of what may have emerged from the investigation.
Q: But you used the word "fully aware," so I'm just trying to understand --
MR. SHAH: I understand. I'm saying, specifically, on images. I don't have every single detail, and I'm not going to get into every single specific. We relied on a process. This is a process used throughout the U.S. government. It's a process used by every agency for an individual seeking a security clearance.
Rob Porter was never denied a security clearance. He was never given any special treatment. The process was still ongoing. We relied upon it.
Q: I had a second topic which was, on Capitol Hill, members and their staffs are saying that, because the court case regarding DACA is now -- meaning that the administration is now accepting DACA applications again -- that they feel that there's breathing room and that March 5th is no longer the deadline.
MR. SHAH: March 5th is the deadline.
Q: And what's going to happen if they haven't done anything by then? Because it doesn't look like they're going to.
MR. SHAH: When you say "they haven't done anything," what do you mean?
Q: If Congress hasn't acted by March 5th, what is going to happen?
MR. SHAH: Well, we fully expect Congress to take action on the President's immigration reform framework.
April.
Q: Okay, Raj. Two questions. I want to follow up on Noah. You said the President takes the issue of violence against women seriously.
MR. SHAH: He does.
Q: Why did this administration close the Violence Against Women Office when he became President last year? He defunded it and everything. And also, he shut down the Women and Girls Office as well. And I have another question on Rob Porter.
MR. SHAH: I don't know, specifically, why those specific offices may have been closed. But look, I did talk to the President earlier today. He told me he was very saddened by these reports and by the information that he saw, by the images that he saw. We do take violence against women and these types of allegations very seriously.
Q: And a follow-up on that.
MR. SHAH: What's your second question? Yeah.
Q: The interim security clearance, does that allow Rob Porter to be able to touch -- at the time when he was employed --to be able to touch and see classified materials?
MR. SHAH: It would, yes.
Blake.
Q: Thanks, Raj. Let me turn your attention back to the Hill where there's a spending deal going on. Republicans, for years, have said there needs to be fiscal restraint -- years and years and years. Now we know that the deficit for this fiscal year is potentially going to reach a trillion dollars.
You've got the House Freedom Caucus saying, about this deal, that "growing the size of government by 13 percent adds to the swamp instead of draining it," and "this is not what the American people sent us here to do." Essentially, they're saying some within their party are being hypocritical. Is the President concerned about all of this spending? And what exactly is your plan to pay for it?
MR. SHAH: He is concerned about spending in Washington. He's expressed that for years.
Let me just say off the bat, we do support the two-year spending bill that is being discussed and voted on in the House and Senate. You know, it lifts the caps on defense spending, which is something that the Secretary of Defense, the President's generals have told him that they need to ensure that we rebuild our military and protect our national security.
With respect to deficits, no. We're going to be releasing a budget on Monday. The budget does move us toward a path of restoring fiscal responsibility. It reduces our deficit by trillions of dollars. I'm not going to get more specific; you guys will get more on Monday. But it does incorporate these budget caps, it incorporates the tax bill, incorporates our other priorities. So we do think that that budget will outline the path to our fiscal responsibility.
Q: You're still going to be running deficits at that point, and now you've got this $300 billion cap to raise. So is it just economic growth? Is that the only way that you do it?
MR. SHAH: Economic growth is essential to cutting deficits and to restoring fiscal responsibility. Again, the budget will outline a lot more detail.
Q: What can you tell us about the involvement of the White House Communications Director in crafting the statements that your office issued yesterday? Among them, you have the defense issued by the Chief of Staff; you have the statement that Sarah read from the podium, in which Rob Porter calls the allegations against him "vile" and "outrageous." What can you tell us about the extent to which the Communications Director was involved in crafting those statements?
MR. SHAH: Well, I'm not going to get into the specifics, but I would say that all the statements were crafted by a number of senior White House officials.
Q: Just one more question.
MR. SHAH: Yeah.
Q: Because you have repeatedly referred to the denials that Rob Porter issued, how much weight were those denials given within the White House?
MR. SHAH: You know, I think you've got to take allegations seriously. You've got to take denials seriously. And again, the statements reflected our experience with Rob Porter and other officials' experiences with Rob Porter.
But again, looking at more of the reporting and looking at more facts emerging, you saw the Chief of Staff's statement, and the White House did accept his resignation.
Margaret.
Q: Thanks. A couple more questions about this issue. It sounded like you're saying the investigation is ongoing. Is that right?
MR. SHAH: Well, I don't think -- now that he's been terminated, I don't think it continues. But I can get back to you on the specifics.
Q: So I guess what I was going to ask is, once the investigation is totally completed -- you're satisfied, you know the answers to those questions -- could you elaborate more specifically on the first time anyone mentioned this to the President? When, you know --
MR. SHAH: I know that any issues regarding his security clearance weren't made available to the President prior to Tuesday.
Q: Raj --
Q: But the President -- hang on. I'm sorry, hang on a second, please. So, I guess, does the President retain full confidence in his Chief of Staff?
MR. SHAH: Yes.
Q: And his White House Counsel?
MR. SHAH: Absolutely.
Q: In his Communications Director?
MR. SHAH: Yeah, absolutely.
Q: And all of the rest of the top staff?
MR. SHAH: The President has confidence in his Chief of Staff, Counsel, and Communications Director.
Q: Can I ask you a finance question real quickly, on the spending plan?
MR. SHAH: Sure.
Q: As I understand it -- and notwithstanding whatever the budget is going to say -- the U.S. is going to have to borrow more than a trillion dollars this year, and it could affect markets globally. Does the President feel confident -- do you dispute that? And does the President feel confident that that's still the right thing to do and it can be, kind of, mitigated in the budget plan?
MR. SHAH: Well, I'd refer you to Treasury on the specifics. I know that some of those numbers have more to do with the previous administration's accounting than it has to do with this administration's policies. But I would say that we are committed to fiscal discipline, and the budget next week will show that in greater detail.
Anne.
Q: Yeah, back to Mr. Porter.
MR. SHAH: Sure.
Q: If I understood your description of the background check process correctly, the fact that the two ex-wives had made statements to the FBI about alleged abuse during that investigation was not a disqualifying factor in his initial hiring. Does the White House regret that? And going forward, do you plan to change the way you consider allegations of domestic abuse?
MR. SHAH: Well, again, understand that the background investigation was not completed. There was no determination made about Rob Porter's security clearance. There was not a thumbs up or thumbs down. There was no denial of his security clearance. He was operating off an interim clearance. That is the clearance that many individuals who have never had a security clearance would get when they first come to the White House.
With respect to allegations made, again, every allegation has to be investigated. Any denial has to be thoroughly and fully investigated. We allow that process to play out.
Francesca.
Q: Thank you, Raj. I wanted to clear up a few things that you said today on this. So, first, you said that the President wasn't aware of Mr. Porter's security clearance status. But when was the President aware of the allegations of abuse?
MR. SHAH: On Tuesday night, when there was a report issued.
Q: And then secondly, you have said that Rob Porter was "terminated" twice in this briefing. Is the White House now saying that Mr. Porter was fired?
MR. SHAH: I just mean the process by which your employment status ends is termination.
Q: And then the last thing on that is, you said that there are things that this White House could have done better with respect to this. Could you please detail that? What could the White House have done better?
MR. SHAH: Well, again, I'm not going to get into a tick-tock and all these detailed specifics. I think a lot of individuals were involved with the White House response to this, myself included. And I think a lot of us could have done better.
Trey.
Q: Raj, just clarifying on Francesca's point, and I have two questions for you. So Rob Porter was not fired by the Trump administration?
MR. SHAH: No. He resigned and we accepted his resignation.
Q: Okay. And if I could follow up on -- you said the President was saddened. You've spoken with the President about these allegations this morning. Can you give us a better idea about the concerns that the President had? This is a gentleman who was in the Oval Office, very close to the President numerous times throughout the first year of this administration. What did the President specifically have to say about this allegation?
MR. SHAH: He was surprised. He, like many of us, did not see that in Rob Porter, did not see what these allegations have brought forward. And so he was surprised by it, he was disheartened by it, and he was saddened by it.
Q: And if I could ask you about the memo from the House Intelligence Committee.
MR. SHAH: Sure.
Q: Do you have any sort of update on the timeline? Has the President made a decision? And where does the review process stand?
MR. SHAH: Well, the review process is ongoing. And we have said previously, we're using the same standards and the same process by which the Republican-drafted memo was evaluated that was voted out of the House Intelligence Committee. It's going through both a legal and national security review.
The President -- you know, I think we've previously mentioned -- the President was briefed by the Deputy Attorney General the other day. When we have more information and an announcement, we'll make that available.
John.
Q: Thank you, Raj. Two brief questions. First, can you roughly say, are there a lot of other people, at the highest levels in the White House, operating under a temporary security pass?
MR. SHAH: I can't get into that.
Q: The other question, very simply: Are there going to be any further resignations by Friday or over the weekend?
MR. SHAH: I have no personnel announcements.
Eamon.
Q: Yes, thanks, Raj. As we stand here, the Dow is off about 1,000 points or more. Can you give me the President's reaction to the stock market volatility that we've seen so far this week? And does the administration still view the stock market as a barometer for its own performance?
MR. SHAH: Well, the President, like the rest of the White House, is concerned about long-term economic indicators and factors. And the fundamentals, in terms of the long term, are very strong. Again, unemployment and the labor market are very strong. Unemployment is at 4.1 percent. We saw wages rise on Friday for the first time -- not for the first time, but at a measurable level, for the first time in nearly eight years, or nine years. And corporate earnings are high.
And we believe that these long-term fundamentals demonstrate a healthy economy.
Q: Thank you, Raj. There have been reports President Trump is asking for preemptive military options for North Korea amid concerns from some Pentagon officials. Yesterday, here, Secretary Mattis said North Korea is "firmly in the diplomatic lane…with viable military options." That's a quote. Has President Trump asked for preemptive military options? And what is his view of the concerns expressed by Victor Cha and other experts that this would lead to catastrophic casualties in Seoul?
MR. SHAH: Well, first off, I'm not going to get ahead of anything the President may consider. We don't telegraph, and the President doesn't telegraph his potential actions.
But our strategy with respect to North Korea is denuclearization. It's to provide as much economic and political pressure on that regime that would end its nuclear program. And we've had a considerable amount of success over the last year pursuing that strategy. We've had dozens of countries reduce economic or diplomatic ties with North Korea. Trade with North Korea, with countries in the region, has been reduced.
We continue to apply as much pressure -- maximum pressure -- on the regime. And as the Secretary of Defense said, we keep all options on the table, but the path we obviously would prefer is diplomatic.
Q: Raj, thanks very much. Yesterday, U.S. personnel in Syria were attacked and there were counterstrikes launched by U.S. forces. I wonder if you could give us an idea of the President's involvement in this and whether you have any indication that there were any Russian personnel involved in the strike against -- the attacks on U.S. personnel.
MR. SHAH: Well, the President was involved and briefed. I don't know an answer on Russian engagement, but I can get back to you on that.
Kelly.
Q: When you consider the Porter matter now, do you think that there were personal feelings, relationships in the White House among the senior staff, collegial and friendship relationships that clouded peoples' judgment on how this was handled?
MR. SHAH: I think I'd point you to a number of statements that indicate that the White House was prepared to defend Rob Porter based on initial accusations that we heard about and his denial. And that was based on our experiences with Rob Porter. And so, I mean, to answer your question, I think that the initial response was based upon that.
Q: Did anyone recuse themselves from participating?
MR. SHAH: The Communications Director did recuse herself from some matters concerning it.
Q: Raj, I want to take you back to the reports of emails -- or texts, I'm sorry, between Lisa Page and Peter Strzok.
MR. SHAH: Sure.
Q: From the podium, Sarah has said that those texts are evidence of political bias. Now, everyone has opinions, so is the view of the administration that persons who are not fans of the President should not be allowed to investigate him? And also, can you point to any evidence, other than the text messages, that the investigation was conducted by people who were biased, other than these texts? I mean, was there anything -- any way the investigation has been --
MR. SHAH: Yeah, look, you bring up an issue that the President and others have talked about within the administration about political bias at the FBI and Department of Justice. And this predates this investigation. There are a number of issues regarding how the Hillary Clinton email investigation was handled by the former FBI Director and others in the FBI that have raised questions.
When it comes to the text messages that you referenced, that's not the considered judgment of the President or others, but it is the judgment of the Special Counsel, who had him removed from the case because -- specifically citing political bias.
So there are a number of issues. There's a Department of Justice Inspector General report that we've heard about that is going to look into this issue further.
Yeah, go ahead.
Q: Thank you, Raj. Two questions. First, President Trump and Dr. Kissinger's meeting. President Trump tweeted that they would discuss China and also other areas. Can you tell us more about their meeting?
MR. SHAH: I think we'll have more information for you later on.
This is the last question. Saagar.
Q: Raj, is Vice President Pence or Ivanka Trump willing to meet with Kim Jong-un's sister while they're at the Olympics?
MR. SHAH: There's no meetings planned whatsoever.
All right. Yeah
Q: Is the U.S. investigating reports of chemical weapons use by Bashar al-Assad in Syria?
MR. SHAH: I'll have to get back to you on that.
Thanks a lot everyone.
END 4:07 P.M. EST
Donald J. Trump, Press Briefing by Principal Deputy Press Secretary Raj Shah Online by Gerhard Peters and John T. Woolley, The American Presidency Project https://www.presidency.ucsb.edu/node/332012