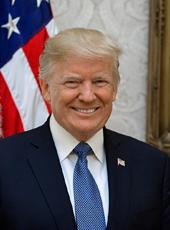 Press Briefing by Press Secretary Sean Spicer
James S. Brady Press Briefing Room
1:50 P.M. EDT
MR. SPICER: Good afternoon. Before I get into what the President is going to continue to do to advance the Tech Week that we started, I wanted to shine a spotlight on two of the President's biggest legislative priorities right now -- tax reform and repeal and replace of Obamacare.
By the end of the day, both the Vice President and the Speaker of the House will have both delivered remarks at the National Association of Manufacturers about why it's so critical that we come together and quickly deliver significant tax reform to the American people. Simplifying and updating our overly complicated tax system is one of the most impactful ways that we can create jobs and strengthen our economy. And I think that's something that everyone in this town can probably agree upon.
There's also major agreement between the Trump administration and Republicans in Congress on what any significant tax reform package must include. And frankly, I saw some of the Democrats earlier today, and I think there are some that share those general philosophies as well. We want to make it easier for companies to sell American goods abroad and turn that success into jobs here at home.
I think we all will recognize that what I think every American also agrees with, which is that we need to simplify our tax code. Depending on the estimates you look at, taxpayers and businesses spend anywhere between 6 billion to almost 9 billion hours complying with the IRS's requirements. And those are, frankly, billions of hours that they're not building things, growing businesses, buying goods and services from other American businesses, spending time with their families, pursuing a personal hobby. And we must reduce that unnecessary burden in terms of both the burden and the time.
Perhaps most importantly, we also agree that we need to get this done sooner rather than later. That's why we're working hand-in-hand with House and Senate leadership and hosting regular listening sessions with outside stakeholders -- like the one that's being conducted currently in the Roosevelt Room here at the White House -- with trade associations from the tech industry to iron out details and get their input on what needs to happen.
We're also committed to seeing the repeal and replace of Obamacare through Congress. Obviously the Senate is where the action is right now. This week is the deadline for insurers to commit to selling plans on the Obamacare exchange during the upcoming enrollment period. And unfortunately, we're continuing to see signs of its complete failure as data from more and more states comes in.
Last Friday, the New Mexico Health Connections, one of only five remaining of the 23 co-ops nationwide that was created by Obamacare, proposed hiking its rates by nearly 80 percent. And just today in Iowa, where the President will be traveling tomorrow, the only insurer left in the Obamacare exchange proposed a 43 percent rate hike for next year.
With almost every day that passes, another insurer either leaves the market or raises its rates by double digits. The American people can't afford to front the bill for this failed law a single day longer. It's time to repeal and replace Obamacare, as Republicans have promised for a while.
Looking ahead this week, Tech Week, as I mentioned at the front, continues, following on a very productive set of meetings and working groups with some of the country's biggest CEOs yesterday. The President will visit Cedar Rapids, Iowa tomorrow, where he'll see firsthand the transformative power of technological innovations in agriculture at Kirkwood Community College. Kirkwood's agriculture science program is a national leader and widely recognized as a center for innovation in the ag sector.
And on Thursday, we're bringing two emerging technologies to the White House that have the potential to revolutionize our economy -- drones and universal broadband. The President will see demonstrations of how these technologies will contribute to the 21st century economy and how the government can ensure that their safe adoption leads to the best possible outcomes for the American worker and American businesses.
With that, I'll take some questions.
Katie.
Q: My first question is, does the administration have anything to say to China about the death of Otto Warmbier?
MR. SPICER: Well, I think the President has spoken very clearly about how he, the First Lady, and our country feels about the loss of this American. And obviously, when you look at how he was handled, it's something that we will continue to apply economic and political pressure, and try to continue to work with our allies. We've had, I think, positive movement on China over the past five months of this administration, and we'll continue to work with them and others to put the appropriate pressure on North Korea to change this behavior and this regime.
Steve.
Q: Sean, following up on the President's meeting with the Ukraine President. Would the President like to see Russia get out of Eastern Ukraine? And does he see Moscow as the aggressor in this conflict?
MR. SPICER: I think we've been clear that, yeah, I mean, obviously that's part of the reason that there are sanctions, is because until they are out of Eastern Ukraine, we're going to continue to have sanctions on Russia. And we believe that that is Ukraine's -- a part of Ukraine and so, therefore, until -- those sanctions will remain. It was something that obviously came up in discussion with the President today, and we'll continue to advocate for that.
Q: And does the President support the Senate sanctions that have now been moved to the House?
MR. SPICER: I think we're going to wait and see what happens in the House before we weigh in on that package. It's not just the package; I think there's some other areas of that package that we need to work with the House and Senate on if it comes back -- depending on how it's handled in the House -- that we have to address. But, as is usually the case, we won't have a statement of administrative policy until it advances through the House.
Jessica.
Q: Thank you, Sean. How does the U.S. -- can you talk about what the U.S. is willing to do in retaliation for Otto Warmbier's death with respect to sanctions of the United Nations or whatever? And secondly, with the U.S.-China security and defense dialogues beginning tomorrow, it's already been stated that the North Korea issue is going to be at the top of the agenda. Do you anticipate walking away from tomorrow's dialogue with any kind of tangible results on North Korea?
MR. SPICER: We have been very forceful in our political and economic pressure that has been applied in North Korea. I think we'll continue to apply that. And as I mentioned earlier, obviously, China can play -- has played and can continue to play a greater role in helping to resolve this situation, and we will continue to hopefully build on the relationship and the dialogue that we've had with China. I think there have been some positive steps that they've taken, both at the U.N. and economically, to help strengthen the case against North Korea.
But I'm not going to get ahead of where we may or may not go. And obviously, we hope that those discussions with China are productive and continue to move us forward.
Gabby.
Q: Thanks, Sean. There were some reports out that President Trump told members of that tech meeting yesterday that the Senate healthcare bill needed to have more heart. Can you shed some light on what it is he's not pleased with in the legislation that's being drafted? And can you also tell us why he would feel that way after holding a press conference in the Rose Garden supporting the House's version of the healthcare bill?
MR. SPICER: I mean, the President clearly wants a bill that has heart in it. He believes that healthcare is something that is near and dear to so many families and individuals. He made it clear from the beginning that that was one of his priorities. And as the Senate works its way through this bill, as the House did, any ideas are welcome to strengthen it, to make it more affordable, more accessible, and deliver the care that it needs.
But this is an area that the President believes passionately about. He cares. He understands the role that healthcare plays in so many people's lives and their families, and he wants to make sure that we do everything we can to provide the best option for him as Obamacare continues to fail.
Q: Is there a specific part of this bill, though, that leads him to believe that the Senate is doing something --
MR. SPICER: I'm not going to get -- again, this is an ongoing discussion with Senate leaders and individual senators that he's had. You know that we've brought a lot of those individuals to the White House, and there's been staff-level meetings as well -- Secretary Price and others.
So I'm not going to get into the private discussions that have occurred. But I will just say that the more that we can do produce a bill as it works its way through the process that achieves the President's goals, I think that's something that we can all agree on.
John.
Q: Thanks, Sean. Two, the first one is domestic. There's a special election occurring today in Georgia. Is this election, from the White House's point of view, a referendum on the President in any way?
MR. SPICER: Look, I've said before I'm not going to comment on the political nature of an ongoing race. That being said, I think if you look historically, special elections generally don't foretell the outcome of races multiple years down the road. This is a race that the President -- or a district that the President won by one point. It's obviously going to be competitive. But we'll have to see tonight. Obviously, that's up to the people of Georgia's 6th district to decide.
Q: And then on North Korea, I think the President once said that he'd be open to meeting with Kim Jong-un. Given what has happened with Otto Warmbier over the course of the past 24 hours, is he still open to that?
MR. SPICER: Well, I believe that the context in which he said that was if the conditions -- if the right conditions presented themselves. Clearly, we're moving further away, not closer, to those conditions being -- enact. So I would not suggest that we're moving any closer. And obviously, this is an issue that the President commented earlier at the beginning of the meeting with President Poroshenko that troubles him deeply.
And he believes that if we had -- were able to get -- we're pleased, obviously, to get Otto back to the United States to be with his family. But if we had been able to secure that earlier, potentially, there could have been medical help that could have been rendered earlier. Obviously we don't know the answer to that, but I think the President worked really hard to do what he could to secure the release of him, and it's a shame what happened to him. I think he was very clear about that when he spoke to members of the media earlier today.
Vivian.
Q: Thanks, Sean. Two questions, also on Otto. The President today said that he thinks it's terrible what happened to Otto. Does he have any more details -- do you have any more details on specifically what he endured there?
MR. SPICER: I do not. And we would not share them at this point.
Q: And second question. There are reports that your role is changing here at the White House. I wanted to know if you can address those reports. Are they true or not, and if so, can you tell us what's in store?
MR. SPICER: I'm right here. So you can keep taking your selfies and selfie photos. (Laughter.) But, look, it's no secret we've had a couple vacancies, including our communications director is gone for a while. We've been seeking input from individuals as far as ideas that they have. We've been meeting with potential people that may be of service to this administration. I don't think that should come as any surprise. But we're always looking for ways to do a better job of articulating the President's message and his agenda, and we'll continue to have those discussions internally. When we have an announcement of a personnel nature we'll let you know. That's a good deal.
Going to go to Dave Price of WHO in Iowa in light of tomorrow's visit.
Q: Thanks, Sean. You already mentioned the President is coming. We understand that our longtime governor and now Ambassador to China, Terry Branstad, will be there with him. The President has already praised Ambassador Branstad's longtime relationship with China's President Xi. As you know, the President has a certain style -- the way he tweets and talks -- and that doesn't exactly mirror the way Terry Branstad has had his career. In light of that, how do you see this dynamic playing out in Ambassador Branstad's role with China?
MR. SPICER: Thanks, Dave. Tomorrow, as you noted, the President will be joined by Governor Branstad at Kirkwood to not just discuss some of the agriculture aspects of what's going to be discussed, but also talk about trade. I think he was clearly impressed with Governor Branstad -- as Chuck Grassley put it, he's been an ambassador for Iowa for decades, if not his whole life. And I think the President feels those skillsets, his understanding of China, and his dedication to help us support U.S. products and agricultural goods and other stuff, services, to China in particular is going to be a huge asset for the United States.
He chose Governor Branstad because he was impressed with what he had done as ambassador -- as governor in Iowa, and the respect that he has for the people of Iowa I think is going to serve this country well.
Kevin.
Q: Thanks, Sean. I want to circle back on the Georgia 6th. Is it fair to say the President will be watching with great interest the race that happens tonight? And what's his message -- I know he had a couple tweets -- what's his message to the people of the Peach State as they consider the direction for that particular district? And if I could follow up.
MR. SPICER: Okay, so, just so we're clear, I'm not going to comment on political races. That being said, as I've noted before, it's no surprise that the President is going to support Republicans up and down the ticket, especially to maintain our majorities in the House and the Senate as we move forward. So obviously, as you noted, he has tweeted about that and believes that there is a clear and stark choice. But I'll leave it at that.
Q: Let me ask you about the communications shop here. I know that you are probably wearing more than one hat at the moment and yet there's been a great deal of unrest certainly in this room and perhaps in other spaces about a lack of press briefings, a lack of communication with you directly outside of, say, the office. I just wanted to know if you would sort of unpack the idea behind fewer on-camera briefings, just to sort of help make sense of what's going on.
MR. SPICER: Sure. I mean, what I will tell you is -- I've said it multiple times prior to actually taking the job in December and January -- explained that we're going to do what we can to communicate our message. We have a tremendous respect for the First Amendment -- your ability to do your job and report and seek out ideas -- and we're going to work with you. I think the briefing is one aspect of what we do. We're here really early in the morning and really late at night, available to all of your questions, whether it's email or in-person. This is one avenue to do that.
We've, as you noted, opened up Skype questions to bring more people into the briefing room. But we have done multiple more opportunities for people to interact with the President, according to several folks that have been here for several administrations. We've looked at a lot of data that suggests when you look at the number of availabilities and interviews that the President has given, it's pretty significant compared to past administrations.
So I think that while you guys will always advocate for greater transparency and more access, I think that we have done a very good job of not just providing opportunities here at a daily briefing but also making ourselves available as a staff almost 24 hours a day when it comes down to it. And I think you look at the steps that we've taken to give access to reporters and I do think it's pretty significant.
I understand you'll always have issues, you'll always want more, and that's fair. I think that's your right. That's what a lot of the press is there to advocate for. You have an association that does that as well. And I think you'll continue to fight for it. We'll continue to do our job and hopefully -- but I do believe that if you look holistically, you'll see that we have a staff that's very accommodating, tries to get to and responsive to your questions.
Q: Thank you, Sean. Two questions. Yesterday, the Canadian premier was in town to talk NAFTA. And he met, among others, Secretary Ross and the Governor of Kentucky, Matt Bevin --
MR. SPICER: Kentucky.
Q: I'll let you say it.
MR. SPICER: Well, no, I just thought you said Connecticut.
Q: No. (Laughter.) The Governor said that he needs good-quality aluminum. His homebuilders need good quality softwood lumber. Is the President receptive to this type of argument in negotiation with NAFTA?
MR. SPICER: You mean with respect to Canada?
Q: Yes.
MR. SPICER: Look, I think that Wilbur Ross and the Department of Commerce have made it very clear with the softwood lumber case that they want to get a better deal for our country. I understand the Governor's point and we're going to continue to work through the proper channels in dispute resolution settlement to get that to achieve our goals and the concerns that we have are settled correctly through the mechanism that exists.
Speaking of Kentucky -- hold on.
Q: Today is World Refugee Day. Does the President feel that refugees are a threat to American security?
MR. SPICER: I think the first and foremost thing the President is concerned about -- obviously, you take an area like Syria, for example. He's been very focused on trying to get countries to agree to work together on creating safe zones, because refugees, for the most -- in a lot of areas would rather be in their country where they're from, safely, have a place to raise their family, and not be resettled. That's our number-one goal for them in those cases.
But number two is, I think the President has also been very clear his number-one goal as Commander-in-Chief is to protect our country, our homeland, and our people, and that he needs to make sure that people coming into this country are doing so through peaceful means. And so his number-one priority, as the number-one priority of any leader is, is to protect their people, first and foremost.
But then, obviously, as we look throughout the globe and find areas and regions that need support, we've tried to work through diplomatic and economic channels to create solutions.
Speaking of Kentucky, I'm going to go to Will Clark, who's at WHAS.
Q: Sean, thanks for taking my question. My question is about the administration's position on coal. The administration had, during the campaign, said they wanted to bring back coal jobs to eastern Kentucky, and now there's a lot of those coal miners in that part of the state who are saying that they want tech jobs. They're going back to college to get the skills for those jobs. Does the administration still support the return of coal to those portions of eastern Kentucky and into West Virginia?
And what is the President's relationship with Kentucky Governor Matt Bevin? I know he was at the White House last week and was also at the nominating convention in Cleveland, among other places.
MR. SPICER: He has been here a few times. I think they have a fantastic relationship. Governor Bevin has been a great advocate. He's done a lot in Kentucky to grow jobs and really fight for innovation down there. And I know that his ideas and his input have been very well received here at the White House, and we want to continue to work with him.
I think with respect to your question, Will, it's not really a binary choice. I think the President wants to continue to, and has supported several measures, to really restore the coal industry and to bring it back.
And to touch on the theme of this week, we want to do what we can to really focus on technology, helping our government bring back jobs, create new opportunities for our country, for jobs. We talked about this a couple weeks ago when we talked about workforce development -- or only a week ago, I guess. But part of it is to make sure that people have the training and the skills that they need, whether that's going to a vocational school or another training opportunity that gives them the skills in an area like high-tech and technology to pursue a new change in life or a new career or just at a high school.
But we need to make sure that we have the training and the support, the loan system, et cetera, that will support people who want to go into a lot of these fields.
So I don't think it's a choice of one industry over another. Obviously, the President has and will continue to do a lot to support coal, especially the clean coal industry, and at the same time make sure that we have opportunities to give the workforce of the next century, or Americans the skillset to compete. And that's something that Secretary Acosta spoke from this podium on extensively last week.
Q: Thank you, Sean. Has the President seen a draft of the Senate healthcare bill?
MR. SPICER: I don't know that. I know that there was some chatter today. I know the President has been on the phone extensively with the leader and with key senators, so I don't know if he's seen the legislation or not. But I know that they've been working extremely hard, and the President has been giving his input and his ideas and feedback to them, and he's very excited about where this thing is headed.
Q: Do you know if anyone on his staff has seen the draft of the bill?
MR. SPICER: I don't. I know that they are up there working hand-in-glove with them. So to the extent that it's -- I don't even know where we are in terms of a final plan. I know that the staff has been working very closely with the leader's staff, with Senate Finance and others. So I don't want to get ahead of announcement on Senator McConnell saying when the final product is done. So I will refer you back to him.
Jen.
Q: I have kind of two questions, if that's okay.
MR. SPICER: Of course.
Q: So the first one is just -- in the last few minutes, Gary Cohn spoke in a meeting and kind of laid out a September timeline for a bill on tax reform to actually get to the floor of Congress. Is that realistic? As far as timelines go, we've heard a lot of different things. I keep getting pushback. We still haven't seen -- we haven't gotten to a final vote on healthcare, let alone all the other things that have been talked about. Do you think that that's actually going to be a realistic timeline?
MR. SPICER: I think we're working really hard. I think you saw the Speaker and the Vice President, as I mentioned at the top, both talk about this. There's a strong commitment to doing it, and I think it's, frankly, bicameral and bipartisan. I saw Senator Warner from Virginia earlier today talking about his concerns with the corporate tax rate and the need for it to come down to the 20s. That's great. We would welcome his support on a package like this.
So I think that there is going to be very bipartisan, bicameral support for tax reform. And as we move forward on this, the degree to which we can get some of those individuals to join in and craft a bill, we'll determine the schedule. But I think that's mostly a congressional timetable that we have to move with.
Q: And will there be outreach to Democrats in that timetable?
MR. SPICER: I think they've already met with some Democrats and they'll continue to. But I don't -- that has been part of the plan; it's already been part of the plan. And they'll continue to reach out to members of Congress that share these goals.
Q: And the other question, just on -- Ford today announced that they're going to be building this new factory in China. The President, one, kind of was very -- kind of declared victory when this plant was not going to be built in Mexico. So, one, is there an administration reaction to their decision to go there? And then, two, there's been some signs that the administration wanted to get tougher on China. Are we going to see that from you all?
MR. SPICER: Well, with respect to your first question, Secretary Ross has put out a statement with respect to Ford's decision. And I think the general consensus is that the President wants to create a tax system that companies want to come back and bring back jobs in manufacturing here in the United States.
And once we can pass that plan you just asked about, that really gets our companies more competitive, doesn't leave them with the highest tax rate, and also deals with a lot of other aspects about our business tax code that puts them at a disadvantage to their foreign competitors, then I think you're going to see more and more companies not just go to other countries, but come back to the United States, grow in the United States, manufacture more in the United States. And that's where I think, overall, we continue to see the need to have tax reform to achieve those results.
Sarah.
Q: Thanks, Sean. The President, today, said that if Otto Warmbier had been brought home sooner the results would have been a lot different. Does the President believe that the Obama administration is partly responsible for what happened to Otto Warmbier?
MR. SPICER: The President was pleased that he was able to work with the State Department and get Otto home as soon as he could. But I think when you realize what happened, the President believes that had it happened sooner or quicker, potentially there might have been additional medical resources that could have been provided. He was just obviously saddened by this entire situation and just would have hoped that it could have been resolved earlier.
Q: Thanks, Sean. I just want to ask -- the House Freedom Caucus have suggested that the August recess should either be scrapped or just greatly shortened so more business could be done, to ensure the Obamacare repeal bill through, make the first steps on tax reform. Is that something that the President could support, scrapping or shortening the August recess?
MR. SPICER: I think that's going to be up to the House and the Senate to determine their recesses. They don't -- generally, we don't get involved in their scheduling. So I'll let Speaker Ryan and Leader McConnell decide what's appropriate in terms of their --
Q: Is the President satisfied with the pace that Congress is --
MR. SPICER: If we continue to move forward with healthcare the way that we've been told we're going to and that -- then I think we're great. We've got our priorities. We want to get healthcare done. We want to get tax reform done. And obviously the President has spoken very extensively about infrastructure. If we can get those done, I think we feel very good.
Q: (Inaudible.)
MR. SPICER: We'll go as quick as Congress wants. It's a little out of our hands. But as soon as Congress can do it, we'll do what we can. You saw when the President -- when the House had its bill up, the President worked feverishly to make sure that he did everything he could to get it over the finish line. I think we'll do the same for all of those other scenarios as well.
Hallie.
Q: Thanks, Sean. I want to follow up on healthcare there. You were around when Republicans were criticizing Democrats back in the day of Obamacare for being, as you put it fairly recently, jammed down people's throats. You said it was rushed, it was secret -- that was the criticism. So how is what's happening now with this bill getting crafted frankly behind closed doors any different from what Republicans criticized Democrats for doing?
MR. SPICER: I think we wanted to be part of the process back then. If you look at what --
Q: Are Democrats part of the process --
MR. SPICER: You look at what Senator Schumer said both in February to a MoveOn.org call, where he said that no one is going to be -- no Democrat is going to go near this, and what he said in a letter on May 9th -- he said that no Democrats would be part of an effort that would repeal Obamacare. So they have chosen to take themselves -- to not make themselves part of this process.
There is -- when Senator McConnell brings the bill forward, I'm sure that there will be plenty of time to have debate. It's the Senate; there's always plenty of time to debate.
Q: He said -- next week.
MR. SPICER: Okay, but again, I'm not going to get ahead of -- I'll let Senator McConnell determine the Senate schedule and run the Senate that he sees fit. But let's not mistake ourselves with how they approached this thing. Their leader, Senator Schumer, made it very clear on at least two separate occasions that they didn't want to be part of this process. They didn't want to repeal and replace Obamacare. They were happy with Obamacare.
We believe Obamacare is failing. We want a better system for the American people, a patient-centric healthcare system that brings down costs and gives more accessibility to people. That's it. They chose not to -- made it very clear that they didn't want to engage in this process. So to turn around now and to second-guess -- that's something they should take up with their own leader.
Q: On North Korea, does the President support a travel ban to those heading to North Korea? And given Senator McCain's comments that he believes Otto Warmbier was murdered, is it this administration's position that North Korea killed that young man?
MR. SPICER: On the first one, I think the State Department is mulling additional advisories, and I'll leave it to them. That's how -- our travel restrictions and such is run through the State Department, so I'd refer you to them.
And again, I don't want to, before anything further goes on with respect to him, I'm not going to comment on whether or not his situation, how it was handled, until we have further information on that.
Trey.
Q: Thanks, Sean. Two questions for you. Public perspective on the administration -- how transparent have lawmakers been on Capitol Hill when drafting this healthcare bill?
MR. SPICER: How what?
Q: How transparent have they been?
MR. SPICER: Well, I think that we've had a very robust discussion with lawmakers, first in the House and now in the Senate, who have ideas and input. But, ultimately, each of those bills is the product of their own chamber. I mean, the House -- we obviously had plenty of sessions with members of the House as they moved forward. We've done a lot in the Senate. But each of those chambers runs their own chamber respectively by the leadership they have. It's not our job to go in and dictate how they do it.
We have tried to be as helpful as we can throughout this process by highlighting the need for repealing and replacing a failed system, and we'll continue to do that. But it's not for me to get up and talk about how their process works through each of their respective chambers.
Q: Can I follow up on Steve's question on Russian sanctions? Just very plainly, a yes or no answer, does President Trump believe that the Russian government interfered in the 2016 elections?
MR. SPICER: I have not sat down and talked to him about that specific thing. Obviously we've been dealing with a lot of other issues today. I'd be glad to touch base.
Q: Generally speaking, in his conversation about Russian interference in our elections, there's 16 intelligence agencies that say that they did. The former FBI director said that without a doubt, the Russians --
MR. SPICER: I understand. I've seen the reports.
Q: Does the President share those views?
MR. SPICER: I have not sat down and asked him about his specific reaction to them, so I'd be glad to touch base and get back to you.
Q: Didn't he say it was fake news, Sean? Didn't the President say that Russia was fake news?
Q: Sean, regarding the President's Cuba policy, the Cuban foreign minister just yesterday said that it is "a grotesque spectacle." Does the President have any reaction to that?
MR. SPICER: The policy the President laid out for Cuba first and foremost is something that will help the Cuban people. It will stop making -- encouraging payments to the military and help them economically lift themselves up. That is the greatest form of human rights that we can push for right now, to make sure that those efforts that we do and that the American citizens who travel or do business in Cuba follow the law.
Our goal is to make sure that the policies for this government first and foremost help the Cuban people. And I think that's what the President has done, and we will continue to advocate for.
Q: Okay. Second question, if I might, about the tapes between the President and James Comey. Were those tapes made? Do they exist? And will the President be releasing them to the House Intelligence Committee by Friday?
MR. SPICER: The President has said that he will make an announcement on this. I expect it this week. And so when he's ready to make that announcement we'll let you know. How's that?
Thank you, guys. See you tomorrow in Iowa. Thank you.
END 2:20 P.M. EDT
Donald J. Trump, Press Briefing by Press Secretary Sean Spicer Online by Gerhard Peters and John T. Woolley, The American Presidency Project https://www.presidency.ucsb.edu/node/329383