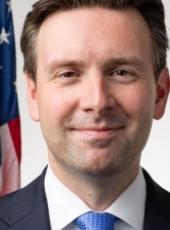 Press Briefing by Press Secretary Josh Earnest
James S. Brady Press Briefing Room
**Please see below for corrections, marked with asterisks.
12:55 P.M. EST
MR. EARNEST: Good afternoon, everybody. Happy Tuesday. I do not have any announcements at the top, so we can go straight to questions. Josh, do you want to start?
Q: Sure. Thanks, Josh. Let's start with this Netanyahu cancellation spat. What happened?
MR. EARNEST: Actually, it's not that complicated. For a number of weeks, the White House and Prime Minister Netanyahu's office, and representatives of the government had been in touch about arranging an opportunity for Prime Minister Netanyahu to visit with President Obama while he was in the United States to attend the AIPAC conference. They initially sought a meeting on or around the 17th or 18th of March. We confirmed for them that March 18th would work for President Obama, and awaited their confirmation that they would be in a position to accept the meeting. And we learned through media reports yesterday that that day did not work for them.
That basically is what happened. And this has not had any impact on the trip of the Vice President, who is in Israel right now and tomorrow will be meeting with Prime Minister Netanyahu in Jerusalem. So these kinds of interactions, when we have encountered questions about the relationship between our two countries in the past, we have gone to great lengths not just to say, but to demonstrate that the commitment between the United States -- or the commitment on the part of the United States to Israel's security is unshakeable, and that continues to be the case.
And there are a variety of ways to demonstrate that -- from our steadfast support for Israel's defense capabilities, including support for things like their Iron Dome program, to the ongoing effort to negotiate a memorandum of understanding about the military assistance that we will provide to Israel, and extending that for another decade. Those negotiations are ongoing. And all of that I think demonstrates the ongoing commitment that this administration and this country has to the security of our closest ally in the Middle East.
Q: The Israelis have said that contrary to what the White House had said yesterday, that the ambassador did notify the White House that it was possible or likely that the Prime Minister would cancel his visit, and that the reason for doing so was that they didn't want to get embroiled in the tumultuous political campaign we've got going on here. So did the White House interpret this as an affront to Obama, the way that we heard yesterday -- rather than meeting with Obama, he's cancelling his visit? Or did you interpret this at face value the way the Israelis described it?
MR. EARNEST: No, I don't think -- there's no reason to consider this a snub. I think the question is simply a matter of scheduling. And the Israelis indicated that they had made plans to their schedule. I think we would have preferred to have heard about that in person before reading about it in media reports, but it certainly does not have any impact on our ability -- either as an administration or as a country -- to continue to strengthen the national security cooperation that we enjoy with the Israelis. It's critical to their national security, and we benefit from it as well. And there's a variety of ways to document this, including the fact that Vice President Biden is in Israel right now and will be meeting with Prime Minister Netanyahu tomorrow.
Q: Kind of an awkward meeting perhaps?
MR. EARNEST: Well, we'll see. If anybody can handle it, it's the Vice President.
Q: That's certainly true. (Laughter.)
MR. EARNEST: Right? Am I wrong about that?
Q: You've discouraged us in the past from reading too much into the personal relationship between these two leaders as it relates to the broader U.S.-Israel relationship. But for close allies, I mean, this is like really playing out in a public way that's kind of stunning. I mean, you guys are basically bickering with Netanyahu's office through the media.
MR. EARNEST: Well, I don't think that's true. Again, there's no bickering here. I'm not demanding, for example, that somehow they should reschedule the meeting as soon as possible. I'm merely suggesting that if they weren't able to make the meeting, they should have just told us before they told a reporter. But again, there's no offense taken. It's not going to have any impact on our ability to try to negotiate this extension of the memorandum of understanding. It has had no impact on Vice President Biden's trip or his plans to meet with Prime Minister Netanyahu tomorrow. And it certainly is not going to have any impact on our approach moving forward on a variety of issues that are critical to the national security of the United States and critical to the national security of the nation of Israel.
Q: Did you see that as a -- you mentioned that they should have told you before they told a reporter.
MR. EARNEST: I think it's just good manners.
Q: Right. But was it a continuation of the kind of breach of protocol that the White House discussed following the Prime Minister's speech to Congress?
MR. EARNEST: I think this is obviously on a far different scale. But again, I think you'd have to ask them why they chose to pursue this in the way that they did. And look, again, our preference would have been to just handle this privately, and I'm confident that one way or another it will. But the reason we're talking about it publicly is because they announced their plans publicly first, and then we've gotten questions about it.
Q: I also wanted to ask you about the IRGC and some ballistic missile tests in Iran. Does the U.S. see that as a violation of U.N. sanctions? I know you have continued to sanction the ballistic missiles program, even as the nuclear deal goes forward, but can you talk about what this speaks to the broader state of trying to dissuade Iran from some of these dangerous actions?
MR. EARNEST: Well, we were clear in the midst of negotiating the international agreement to prevent Iran from obtaining and nuclear weapon that that agreement would relate strictly to Iran's nuclear program. And we acknowledged at the time that there were a variety of other concerns that we had with the Iranians -- everything from their continued support for terrorism, their menacing of our closest ally in the Middle East, Israel. At the time, they were even unjustly detaining some American citizens, and the fact that they had a ballistic missile program that was routinely tested outside of the requirements of a variety of U.N. Security Council resolutions.
So we have acknowledged that the nuclear agreement was focused on preventing them from obtaining a nuclear weapon. And in some ways, we actually said the fact that they continue to develop this ballistic missile program makes it all the more important that we can succeed in preventing them from obtaining a nuclear weapon.
So this is not a violation of the nuclear agreement. There are -- or there's at least one specific United Nations Security Council resolution that could apply here. And the truth is, we're still reviewing the Iranian launch to assess whether it is necessary for this matter to be raised before the United Nations Security Council. And we'll do that work.
But our longstanding concerns with Iran's ballistic missile program have been well chronicled. And even earlier this year, the United States put in place sanctions against Iran because of their ballistic missile activity. But we'll review this particular incident, review this particular launch to determine what the appropriate response is.
Roberta.
Q: Back to Israel. If there is no offense taken, why did the White House issue a statement sort of making the surprise public? Why would the White House say publicly that we're surprised to learn this? Why not handle that part of it privately?
MR. EARNEST: I guess because we were asked a question and we thought to answer it. So the statement that was put out from my colleague at the National Security Council was in response to a number of direct questions that were received after the news of Prime Minister Netanyahu's changed travel was announced.
Q: And Ambassador Dermer gave some advance warning according to some officials in Israel. Are you saying that the White House didn't receive that advance warning from the ambassador that it might not happen?
MR. EARNEST: Well, I don't think I'm going to get into the details of every question -- or every conversation that took place. But I don't think even those officials are suggesting that the Israeli ambassador had informed the White House that Prime Minister Netanyahu would not be coming to the White House on March 18th. Our expectation was that he would do that -- that the Prime Minister would do that. And we learned that he was not going to do that based on media reports. And those are just the facts.
Q: And lastly, has the President interviewed anyone yet for the Supreme Court vacancy?
MR. EARNEST: I'm not going to be in a position to give you a heads-up when the President has begun interviewing potential Supreme Court nominees. In the past, when filling vacancies, the President has interviewed potential candidates. I would assume that he would do so in this case. But I won't be able to provide much information about the timing or who would be included in that process.
Mary.
Q: Back on the meeting with Netanyahu, I know you've said that it would be good manners if they had communicated directly with you. But what does this say about the lines of communication? I mean, clearly they're pretty frayed if this is playing out so publicly.
MR. EARNEST: Well, again, there are a variety of ways to evaluate that. And in this case, there was some difficulty in scheduling the meeting, but there wasn't any difficulty in scheduling Vice President Biden's trip to Jerusalem where he'll meet with Prime Minister Netanyahu tomorrow. And there continues to be a number of discussions related to the extension of the memorandum of understanding that would govern our continued military assistance to Israel.
The new memorandum of understanding would extend our commitment to Israel by 10 years, and that would be a pretty substantial down-payment and investment in Israel's long-term national security needs. The work to complete the memorandum of understanding is still ongoing, but those negotiations have been taking place for the last several months without significant incident.
Q: On Libya, can you confirm that the Pentagon has, in fact, presented to the President specific options for attacking the ISIS threat there, and why or why not the President is considering?
MR. EARNEST: I will not get into the kind of advice that the Commander-in-Chief gets from his military leaders. But the fact that just in the last several months we've seen two high-profile military strikes carried out by the United States military against leading ISIL figures in Libya should be an indication that the Department of Defense does have important capabilities in Libya. The Commander-in-Chief has not hesitated to order that those operations take place, be undertaken. And we've seen that those operations have yielded important benefits for our national security. And if there are additional targets that are presented, that are important to our national security, and the President determines that that's the case, then as he has on two previous occasions, he will not hesitate to carry them out.
Pam.
Q: Josh, again, on the Netanyahu thing. Is there a chance that it's a tit for tat kind of thing? Because a year ago, the President said he wouldn't visit with the Prime Minister while Israel was about to hold its elections, and Netanyahu's office says we don't want to get involved in the American election.
MR. EARNEST: I don't know if that's how it is being perceived by the Israelis. I can assure you that that's not how it was intended on our part. But this is -- the White House had been in touch with the Israeli government about scheduling a meeting with the Prime Minister. And the Prime Minister made it known that he would not be able to make it on March 18th. I think it's as simple as that. You'd have to ask him for the reason why. I don't know if that relates to this travel schedule or his concern about American politics. You should talk to him about that. But it certainly is not going to have any impact or interfere in a negative way with our continued commitment to the safety and security of our closest ally in the Middle East.
Q: What is the Vice President's chief goal in going to Israel? Is it to talk about U.S. military support? There aren't support to be any peace breakthroughs, but is he going to make any effort in that area?
MR. EARNEST: Well, obviously the Vice President has a long career of strengthening relations between the United States and Israel. And he's devoted a significant portion of his political career to that relationship. He understands how unique that relationship is, and he certainly understands the consequences for that strong relationship for the national security of this country.
I will be clear about one thing, which is that Vice President Biden does not intend and is not carrying with him sort of the next offer in the negotiation over this memorandum of understanding about the United States providing military support to Israel. There is a separate channel through which those negotiations continue to take place.
But look, it is an opportunity for Vice President Biden to go and continue to engage in the kinds of relationships that are important in that region of the world and important to our national security.
Q: And no announcement on the Supreme Court nominees?
MR. EARNEST: You can relax for today. I do not anticipate an announcement today.
Andrew.
Q: On the Netanyahu thing again -- I think it was 2014 that Netanyahu gave a pretty public lecture to the President in the Oval Office about Middle East history. And in 2010, the Vice President was visiting the country, and Netanyahu's government announced major settlement plans. They waited until his trip to do that. You have the speech to the joint session last year. I'm struggling to understand how you don't consider this a lack of respect for the White House?
MR. EARNEST: Well, I think primarily because, Andrew, it's not as if the -- look, the President has spent as much time talking and meeting with Prime Minister Netanyahu as any other world leader. And that speaks to the importance of the relationship between our two countries. It speaks to the President's commitment to continuing to have a very effective working relationship with our closest ally in the Middle East. It speaks to the President's ongoing commitment to making sure that any personal differences of opinion don't interfere with our ability to continue to provide necessary support to Israel. And there's nothing about the scheduling challenges that were encountered with this meeting that's going to have an impact on any of that. And I think that's why I'd make the case to you that it's certainly understandable that you guys are interested in this situation, but it doesn't have much of a tangible impact on the relationship between our two countries.
Q: Unless, of course, that it means that you can't get the MOU done before the President leaves office?
MR. EARNEST: Well, there has been a -- well, let me say a couple things about that. The first one is that the current MOU I believe does not expire until *2019 2018. So the President had made an offer in 2013 when he traveled to Israel to extend the memorandum of understanding and provide the Israeli government some certainty about the kind of support that they could count on from the United States. And that was a gesture intended to demonstrate not just this administration's commitment but this country's commitment to the long-term security interests of our allies in Israel. And in some ways it will be up to the Israelis to determine whether or not they want to benefit from that kind of certainty.
But what's also true is that there is a separate channel where these discussions about the memorandum of understanding are taking place. There are staff-level discussions that have taken place, both here in the United States and in Israel, on this topic. And it probably would have come up had Prime Minister Netanyahu been at the White House on March 18th, but it shouldn't have any tangible impact on those ongoing discussions. After all, if there's a need for a presidential-level conversation around the memorandum of understanding, the President will just pick up the phone.
Q: If I were you, and I invited someone to the house for dinner and they behaved like this, you'd be quite reluctant to invite them back. Do you think that Netanyahu will visit the White House before the President leaves office?
MR. EARNEST: I certainly wouldn't rule it out.
Ron.
Q: I was going to ask that. So is this the last high-level meeting between the Israelis and the United States administration with the Vice President being there? Or is it -- you said you won't rule out another meeting.
MR. EARNEST: Look, there's still 11 months to go in the Obama administration, so given the pace of the meetings and conversations that both the President and the Vice President have had with the leaders of the Israeli government, that's why I wouldn't rule out that the Vice President's meeting is somehow the last one.
Q: And I never heard the answer to the question about the peace-talk process and the two-state solution. Is that on the Vice President's agenda in his talks? And how would you characterize where that issue falls now?
MR. EARNEST: Well, listen, as we've discussed before, it has been the longstanding policy of the United States that the tensions between the Israelis and Palestinians would be significantly reduced by pursuing a peace process that results in a democratic and secure Israel living side by side in peace and security with a viable, contiguous, prosperous Palestinian state.
So the United States, again, pursuing a policy that has been in place since before President Obama took office, has sought to play a role in facilitating a resolution to that dispute. And this is what we've aimed for and we have made a lot of progress, and that primarily is because the United States is not in a position where we can be ultimately making decisions for the two parties. It's going to be up to the Israeli leaders and Palestinian leaders to make some difficult decisions.
Q: I think the President said some time ago that this was not going to happen on his watch. Is that where you --
MR. EARNEST: Well, the White House has acknowledged that sort of given the current state of things and given the approach that leaders on both sides have taken to this issue recently, it seems rather unlikely that this kind of agreement could be reached in the next 10 or 11 months.
Q: Nancy Reagan's funeral -- Mrs. Obama is going. Can you tell us who else is going to be in the delegation?
MR. EARNEST: I don't have more information about the delegation at this point. The funeral has been scheduled for Friday and Mrs. Obama will attend.
Q: The President is not going to attend?
MR. EARNEST: The President will not attend. The President actually is traveling in Texas on Friday.
Q: And lastly, on the Supreme Court, while you can't say whether there have been any other interviews or meetings specifically, I think a lot of people are trying to find some reassurance that this process is going to be somewhat transparent because of the --
MR. EARNEST: I'm not sure that's an assurance I can provide. I mean, I think that what we will be able to do is I think we can be transparent about how the President made the decision once he has made it. And I think that means we will be able to talk in some detail about why the person that the President has chosen is the right person for the job. And we can certainly have a discussion about what kind of elements of that person's background, of their professional experience or their educational experience or their view of the law informed the President's thinking. But as the process is going on, this is one area where I cannot promise transparency.
Q: Because given the unusual nature, shall we say, of the conflict that has arisen, doesn't the administration feel like there needs to be some further explanation to the American public about what role the President is playing in this -- how you often talk about the number of calls he's made, but not really what's been discussed or the extent to which names are shared or anything? I think there's a feeling that people would like to know a little bit more about this, given the high stakes in play here. The end of the administration, the balance of the Supreme -- isn't that a fair demand from the public?
MR. EARNEST: Well, and I think it is a fair demand and I think that in a lot of ways that we've met it. The President wrote an op-ed that was posted on the SCOTUSblog laying out the criteria that he would use to consider nominees. We've talked at some length about the significant number of conversations that the President himself has had with members of the United States Senate, both Democrat and Republican, to fulfill his commitment to consult with the United States Senate in advance of choosing a nominee.
And I am confident that once the President has made a decision, he'll be able to talk in more detail about why he chose the person that he did. And I think there understandably is interest in sort of how the horse race is playing out, but I don't anticipate that's something that we'll get into. But I would anticipate that we'll have ample time in the spring and maybe even over the summer talking about why the person that the President has chosen is the right person for the job and the best person for the job.
Q: A lot of horse races --
MR. EARNEST: Yes, I've noticed.
Q: But is it fair to say this decision would not come while the Canadian Prime Minister is here or while the President is in Texas?
MR. EARNEST: I can't rule out any other days beyond today at this point.
Angela.
Q: Josh, Turkey said this morning that Prime Minister Erdogan will be coming to the U.S., and the dates look like they coincide with the Nuclear Security Summit. Can you confirm that he will be here?
MR. EARNEST: I'm not aware of his travel plans, but I'll see if -- we'll take a look at it and see if we can confirm that for you.
Q: Is there anything in question about that visit? Obviously another country with which the U.S. has had challenging relations lately.
MR. EARNEST: I'm not aware of Mr. Erdogan's travel schedule, so we'll look into it and get back to you.
Q: And then following up on that question from yesterday's briefing, has the President sent in his absentee ballot yet for voting in the Illinois Democratic Primary?
MR. EARNEST: That's a good question. I still don't know the answer to that, but let me look into it and see if we can get you an answer on that.
Q: And then this will be Malia's first year where she is old enough to vote. She'll be 18 by the general election, which gives her the right to vote in the primary. Do you know what state or district she may choose to vote in?
MR. EARNEST: I don't, and I don't know that that's something that we'll make public.
Suzanne.
Q: Following up on Ron's question on SCOTUS, the number-two Republican in the Senate, Senator John Cornyn, said anybody the President nominates to the Supreme Court "will bear some resemblance to a piñata." In light of this, does the President, in choosing the nominee, take into account any kind of extra preparation? Is there anything that you guys are doing differently in light of the fact that it's going to be seen as so combative? Is it somebody necessarily who might have been through kind of a difficult process? I mean, is there anything different this time around that it is so contentious that there is anticipation that that's going to be the case?
MR. EARNEST: Well, given Senator Cornyn's language, it sounds like he might spend a little too much time watching Donald Trump rallies. My sense is, is that this is not consistent with how most people believe that the Supreme Court process -- the process of confirming a Supreme Court nominee should be handled. Senator Cornyn has now moved beyond the established Republican position of suggesting that they won't even consider somebody who the President puts forward. That in and of itself was a rather unprecedented and unreasonable position. But Senator Cornyn has now taken the next step and suggested -- without knowing who this nominee is, without considering what their record is, what their experience is, how qualified they are for the job -- he is suggesting that they'll be subjected to bashing by Republicans. It's unclear for what reason, other than the President of the United States has chosen to fulfill his constitutional responsibility to nominate someone to fill a vacancy.
And I do think that it is an indication that Republicans are digging in even further in an unreasonable position of not giving that person any sort of fair hearing and, in fact, vowing to try to tear this person down. And he's doing that even though he doesn't even know who that person is yet. And, again, I just don't think that's how most people believe this process should work.
Q: Does it give the President pause in terms of who he selects to come up against that kind of opposition or how they might handle it or be trained in handling this?
MR. EARNEST: No, it doesn't. The President has previously put forward two nominees to fill vacancies on the Supreme Court, both in 2009 and 2010, Justice Sotomayor and Justice Kagan, respectively. Both of those women were eminently qualified. They had exactly the right kind of experience that would allow them to serve with honor and distinction to a lifetime appointment on the Supreme Court. They went through a rigorous process, and we do believe that this process should be rigorous; that these individuals should be engaged in conversations, both publicly and privately with members of the United States Senate who have a constitutional responsibility to consider their nomination.
And I would expect that the hearing for the nominee that the President will put forward should get the same kind of hearing that both Justice Sotomayor and Justice Kagan did, which is that those hearings were scheduled in a relatively timely fashion, but they were also serious discussions about important precepts of the law. And those sessions were long, they were detailed; in some cases, they were a little contentious. But in each case, the Justices -- the nominees were afforded the respect of a hearing and given the opportunity to answer those questions on live television, under oath, and they performed well. In fact, they performed so well that both of them got bipartisan support for their nomination. That's what the process is supposed to look like, and the President will certainly fulfill his part of the bargain by choosing someone like Justice Sotomayor and Justice Kagan, somebody who is eminently qualified and somebody who deserves bipartisan support in the Senate.
The question now will be for whether or not Republicans will be able to fulfill their end of the bargain. And in some ways, this isn't a bargain -- this actually is a constitutional duty that's expressly laid out in the Constitution.
Q: And just back to Iran, if you could clarify -- their ballistic missile test, you said, was not a violation of a nuclear agreement, or is that what is under investigation? Is there any move afoot to punish Iran, whether it's through targeted economic sanctions or some move through the United Nations?
MR. EARNEST: So to be clear about this, the missile test is not a violation of the joint comprehensive plan of action -- this is the international agreement to prevent Iran from obtaining a nuclear weapon. And the reason it's not a violation of that agreement is because that agreement specifically focused on preventing Iran from obtaining a nuclear weapon and required Iran to curtail significant aspects of their nuclear program.
What is under review is whether or not this specific launch is a violation of U.N. Security Council Resolution 2231. And that's why we need to learn more about the launch. And once we know more about the launch, we can determine whether or not it would be necessary to bring the matter before the U.N. Security Council.
Q: It's premature to characterize it as trying to punish Iran at this time?
MR. EARNEST: Well, it certainly is possible that Iran could face some consequences for carrying out this action. And we have demonstrated no reluctance to impose sanctions against Iran for conducting ballistic missile tests that are outside of their international obligations. But at this point, it's too early to determine whether or not that's exactly what's taken place here. So we'll take a look at the situation and if we determine that a response is warranted, then we'll pursue it.
Fred.
Q: Thanks, Josh. On the Fox News Forum, Hillary Clinton was asked if a female with an unborn child has legal rights at any stage. She did say the rights granted under Roe v. Wade is not really a right, it has limitations on it, but she also went on to say that she has been on record in supporting late-pregnancy regulations with the exceptions for the mother's health. Does the President share that view that there should be some sort of regulations for late in the pregnancy?
MR. EARNEST: Well, Fred, let me actually get back to you with a specific answer to that question based on a review of the policy that we put forward on this. So let me take a look at it and we'll get back to you.
Q: Okay, and another question. This came up yesterday in regards to the State Department's pending decision on whether to declare genocide with regard to ISIS. The European parliament has already made its decision, based largely on the same Genocide Convention that the U.N. approved in 1948, and the U.S. is a party to, with 147 nations. I want to ask, if the U.S., if they make a decision not to call it a genocide, it would almost be an outlier in making that decision. Do you think there would be some international outrage if the U.S. decides not to call it a genocide?
MR. EARNEST: Well, Fred, because there's an ongoing process to take a close look at this, and because State Department attorneys understand how important this issue is, I don't want to say anything that presupposes an outcome one way or the other. What I can tell you is that this is something that the State Department is continuing to look at, but it certainly has not in any way delayed the administration from taking aggressive action to protect religious minorities that are being targeted by ISIL, including Christians that we know are being targeted by ISIL in that region of the world. So the determination is important, and the process for reaching that determination is ongoing, but it certainly is not going to have any impact on the ability of the United States military or the willingness of the Commander-in-Chief of the United States Armed Forces to order military action against ISIL to try to protect religious minorities in that region of the world.
Q: In that sense of it, do you think it doesn't matter necessarily, from the U.S. perspective, what it's called as long as the U.S. is taking the same action either way?
MR. EARNEST: Well, these kinds of issues are quite serious, both from a moral perspective but also from a policy perspective. And that's why the State Department has been so diligent in doing the necessary work to reach this determination. But when it comes to the kinds of steps that are necessary to try to protect religious minorities and ultimately to degrade and ultimately destroy a terrorist organization that targets religious minorities, I think the President's willingness to use military force against those terrorists has been unsparing and that will continue.
Richard.
Q: Thanks, Josh. On Prime Minister Trudeau's visit. First question is, all over the administration, we're being told over and over that this relationship is important and great and the depth and the breadth of the relationship is good. It's the first official visit in 19 years -- how come it hasn't happened earlier, especially in the first seven years of the administration?
MR. EARNEST: Well, Prime Minister Harper, Mr. Trudeau's predecessor, was somebody who did frequently visit the White House and was somebody who, at least on more than one occasion, visited the White House and was somebody who met frequently with President Obama when they attended summits around the world.
Q: Yes, but not an official visit like this one, with a state dinner.
MR. EARNEST: That's true. It was different then.
Q: Should we read anything into this?
MR. EARNEST: No, I wouldn't read anything into it. In fact, when I was asked about the ongoing campaign in Canada, or maybe it was right after the results were announced that Mr. Trudeau had won, I noted the value that President Obama had placed on his ability to work effectively with Prime Minister Harper to further strengthen the relations between our two countries. And, in fact, we hoped and continue to hope that the President will be able to make even additional progress in strengthening that relationship by working closely with Prime Minister Trudeau.
And I think it is a good illustration of what we were talking about before as it relates to Prime Minister Netanyahu -- that when it comes to the strongest allies of the United States, the relationships between our two countries transcend any sort of individual personal interactions. And that's the responsibility that you have when you assume the leadership of a country. I certainly know that Mr. Trudeau feels that way.
Q: Can we see a moment when it clicked between the two, Mr. Obama and Mr. Trudeau, in the Philippines when they started talking maybe on environment and climate change issues? Do you think it was at that moment something that gave the administration a signal that it was time for an official visit?
MR. EARNEST: Well, I think it was actually in that meeting that President Obama invited Prime Minister Trudeau to come to the White House for an official visit.
Look, I think this is a situation where the President recognized that obviously Canada -- our relationship with Canada is one of the most important relationships between any two countries in the world, given our long border and given the size of our economies and the way that we work together in such a wide variety of areas.
So given that there's a new Prime Minister that was elected to lead the country, it only made sense to ensure that he was warmly welcomed here in Washington on his first visit as Prime Minister of Canada. The President is looking forward to the visit.
Q: And very last question. On the refugees issue, has there been an exchange of information, a sharing of intelligence between the Americans and the Canadians when the Canadians came up with this 25,000 refugee idea, and the fact that finally they welcomed 25,000? What I mean -- my question -- let me rephrase it. To make sure that the screening process was as tight as the American one, or as tight as the Americans wanted it to be, has there been an exchange of information on the way the Canadians --
MR. EARNEST: Well, given the fact that the Canadians were able to bring into their country so many people so quickly, I would be surprised if they were able to apply the same kind of strict screening standards that the United States has in place for refugees that enter the United States. But I'm not suggesting that somehow there is a flaw in the Canadian process, I'm just suggesting that it's different than the process that the United States has in place.
And I'm confident that there were extensive consultations between U.S. and Canadian officials about a wide range of national security issues there are on a regular basis. And obviously our ability to share that information with Canada enhances the national security of both our countries.
Margaret.
Q: Josh, you shared with us yesterday that the President made some phone calls to senators. I was wondering if there's any further detail you can share with us about maybe who he called, or characterize the work he finished over the weekend.
MR. EARNEST: At this point, I can't get into who the President called, but it is an indication of how committed he is to consulting with members of the United States Senate, even before making a decision about a nominee. I wouldn't rule out additional conversations with members of the Senate prior to making a decision. But this is sort of something that continues to progress.
We've acknowledged before that while the President and his team are moving with a sense of urgency to make this decision, there still is and will be ample time for the United States Senate to consider the President's nominee. Over the last 30 or 40 years, the average time from nomination to confirmation vote has been 67 days. So the President will make a decision, and he will do so leaving Congress ample time to give his nominee the kind of consideration that every nominee in recent history has received.
Q: You've said in the past that it was about four to five weeks, 30 days roughly, before a nominee was sent up. Are you sticking with that timeframe?
MR. EARNEST: Well, that is the timeframe that was in play for the two previous vacancies. But I don't have any promises to make about what the timeframe will be for announcing this nominee.
Q: I mean, it is an unusual process, but you still are working within the guidelines that you can meet that same timeframe this time around, if you have adequate time for --
MR. EARNEST: Well, look, if we went beyond the four to five weeks for filling the vacancy -- or the timeframe for filling the vacancy the last two times there was vacancy -- even if we went beyond that four or five weeks, there still would be ample time for Congress to consider our nominee. Again, the average period of time that it has taken nominees in sort of the modern era over the last 30 or 40 years has been 67 days. It's just a couple of months. So there's ample time for the Senate to act, and I'm confident that there will be, even though I can't tell you precisely when the President will make a decision.
Q: And can you tell us -- there was a terror attack -- what appears to have been a terror attack in Israel while the Vice President is visiting. Is there anything you can tell us, including about reports that there was an American possible injured?
MR. EARNEST: I've heard some of the news reports about this, but I'm not aware of the details. At this point, let me repeat something that I have said on a number of occasions, which is these kinds of attacks are outrageous and are worthy of worldwide condemnation. Targeting innocent civilians is not at all appropriate, of course, and is entirely inconsistent with the recognition of the way that human beings relate to one another, even if they have significant differences of opinion.
So we condemn this kind of attack in the strongest possible terms. And we'll obviously wait for more information from Israeli authorities before commenting further.
Q: But it's not changing anything in regard to the Vice President's travel?
MR. EARNEST: No, I'm not aware that this incident will have any impact on the Vice President's trip.
Q: And lastly, on Iran, the last time that they fired off ballistic missiles, the U.S. did move at the Treasury to take action. That was outside the U.N. Security Council; it was unilateral. Is that something that's on the table this time, if you can confirm that they indeed did what they said that they did?
MR. EARNEST: Well, we will take a look at the details of the launch to determine more about what happened. But I certainly wouldn't take a unilateral response from the Treasury Department off the table as a potential response.
Q: And you made the point that this is not a violation in the JCPOA, but the nuclear deal itself was backed up with U.N. Security Council resolutions. So if Iran feels comfortable violating one, why would they not feel comfortable violating the rest of it?
MR. EARNEST: Well, I guess the point is they haven't. And the fact is, the international community has inspectors in place to verify Iran's ongoing compliance with the nuclear agreement. And there obviously are no guarantees that Iran will fulfill their commitments, but we certainly will know if they don't -- and that's because we do have the most intrusive set of inspections that have ever been imposed on a country's nuclear program that are now in place with respect to Iran's program. That required them to cooperate with putting those inspections and those mechanisms in place to review not just their nuclear facilities -- or their enrichment facilities, but also as it relates to their nuclear stockpile and even things like uranium mines and uranium mills, the effective changes to their plutonium reactor that essentially render it harmless when it comes to a nuclear weapons program.
So there are a number of steps that Iran has already taken that we have confirmed that they have taken that essentially have stretched their breakout period to a year. And we have ongoing, continuous monitoring of the Iranian nuclear program to verify their compliance with the agreement.
So, you're right, there's a chance that they may violate the terms of the agreement. But if they do, we'll know. And we'll have a number of options at our disposal to respond, including potentially snapping back into place sanctions that the United Nations Security Council had put in place against Iran that actually brought them to the negotiating table the first time around.
So that's the structure that we have put in place here. But obviously we take these reports of a ballistic missile launch quite seriously. And I won't take any options off the table in terms of a potential response.
The other element that's important here is the United States is going to continue to deepen our coordination with our other allies and partners in the region to try to counter Iran's ballistic missile program. The truth is, there already are other sanctions and prohibitions that are in place that are intended to mitigate or even limit Iran's ballistic missile program. And we've acknowledged that there's more that we can do, working closely with our partners and allies, to more effectively enforce those kinds of sanctions and prohibitions. And that work continues, as well.
Q: But the fact that they feel comfortable firing off what could be a delivery mechanism for a warhead -- I mean, that's why you're concerned about ballistic missiles in the first place --
MR. EARNEST: It is.
Q: -- you don't see as a loophole to the nuclear deal itself, the fact that there aren't further restrictions on this and that they can violate the restrictions that are in place?
MR. EARNEST: Well, as you pointed out, the previous violation did yield a response from the United States that was pretty significant. And we'll determine what sort of response is appropriate in this scenario. But I do think it actually underscores how important it is for us to continue to implement the international agreement to prevent Iran from obtaining a nuclear weapon, because as you point out, if Iran does not have a nuclear weapon to put in the nose cone of a ballistic missile, that certainly enhances the security of our allies and partners in the region, but also enhances the national security of the United States.
Rich.
Q: Josh, are there any expectations that the Vice President and the Israeli government would discuss a two-state process at all while he's there? Or has it just reached a point that the administration, I don't want to say, has given up on, but is so pessimistic about the chances that anything can be done in the last 11 months, that there are no expectations about this?
MR. EARNEST: Look, I wouldn't rule it out. As I observed prior to the Vice President's visit, any U.S. leader who goes to the region and meets both with the Israelis and Palestinians, it's hard to avoid any conversation of the relationship between the Israelis and the Palestinians. So I wouldn't be surprised if that came up in his conversations.
It's not as if, however, though, that the Vice President is bringing a specific plan or a specific proposal for consideration by the two sides. But there's certainly a chance that it would come up in his conversations. I think it's even likely.
Q: Is the administration considering a change in approach -- and this is -- the Journal here reported last evening that perhaps you were considering supporting a U.N. Security Council resolution mandating both sides compromise on key issues. Is that something that you're looking at?
MR. EARNEST: Well, what's true is that a two-state solution being the best outcome for our allies in Israel is a policy that has not been pursued just by the Obama administration, but was actually pursued by the Bush administration, too. So there's bipartisan precedent for this policy, and this is a policy that we pursue because we believe it would defuse tensions in the region and enhance the national security of our closest ally in the Middle East.
So what we envision is a democratic and secure Israel living side by side in peace and security with a viable and contiguous Palestinian state. That has been a policy goal that we have long promoted, and at various times we've -- particularly Secretary Kerry -- engaged in intensive diplomacy to try to bring the two sides together around a solution that looks like that.
Unfortunately, the conditions have not been right for the leaders of both sides to make the kinds of commitments that would be necessary to yield that result. And for all of our passion for reaching that kind of an agreement, these are not decisions that the United States can make for either side. Ultimately, it's the leader of Israel and the leader of the Palestinian people that will have to make the tough decisions that would lead to an agreement. And thus far, those sides have not been willing to make those kinds of commitments and reach that kind of an agreement.
Q: So would a Security Council resolution prodding them be something that you would look at?
MR. EARNEST: Well, what we have acknowledged is that our policy when it relates to U.N. resolutions has not changed. We obviously will consider future engagement if and when we reach that point as it relates to determining how to most effectively advance the objective we all share in achieving a negotiated two-state solution.
But what you've also heard me say from here on a number of occasions is that the United States will continue to oppose one-sided resolutions that seek to marginalize or even delegitimize Israel. And our preference has always been for diplomatic negotiations that include the two sides sitting down face to face, and that that's more likely to lead to the kind of solution that we've long advocated.
Q: Last evening at the candidate's forum, former Secretary of State Hillary Clinton said that we need more competition in the health care marketplace. She said, "We need to get more companies, more nonprofits to fill that space." She said a lot of them -- and I assume she was referring to the health care cooperatives -- have failed because they didn't have the right support. Is there anything the administration is looking at with the 11 remaining health care cooperatives? Do you think the administration -- or does the administration think that it made any mistakes in administering those co-ops, since a dozen have failed?
MR. EARNEST: Well, Rich, one of the core principles of Obamacare, because it was modeled after a plan that was put forward by the Conservative Heritage Foundation, was actually trying to force greater competition in the health care market, and that by fostering a competition on a level playing field, we could encourage more health care companies to get in and compete for people's business. And Obamacare has actually succeeded in doing that.
We have seen that over the three years that Obamacare has been implemented, that we have seen steady growth in the average number of *plans issuers that are available in each *market state. I'm speaking off the top of my head here, but I think that the first year, the average was *seven eight, the next year it rose to *eight nine, and then this past year there were an average of *nine ten *plans issuers competing in each *market state across the country.
So that is an indication that we are seeing increased competition. The reason that that's good news is it means that there are more companies competing for the business of consumers, and that's going to have both -- put upward pressure on benefits as these health care companies compete for business, but it's also going to put downward pressure on prices. And that's what we've seen. That's a good thing. And that is part of -- that has certainly contributed to the slowest growth in health care costs in recorded American history, since the Affordable Care Act went into effect.
So all that is a good thing. And I think what Secretary Clinton is observing is that we need to build on that progress, and we need to look for additional ways that we can encourage organizations -- whether they're co-ops or private companies that provide health care services -- that they're out there competing for that business. And the more competition, the better it will be for consumers.
And this is not some wild, left-wing philosophy. This is actually a central tenet of market-based solutions that Republicans have long championed. That's what makes it a little awkward that they keep criticizing this proposal -- at least it made it a whole lot more awkward for the last Republican nominee for President to criticize the proposal. But look, Secretary Clinton is giving voice to something that the administration has believed when it comes to the value of increasing that competition.
Q: Were those health care cooperatives administered, though? I mean, more than half had failed.
MR. EARNEST: Well, there is a specific issue when it comes to these specific co-ops that were created as a result of the law. But even in those markets where those co-ops had previously operated, we have seen a commitment on the part of those who are administering the markets to try to facilitate greater competition. And creating the co-ops was just one way to do that, but we certainly are going to be open to other ways to encourage other entities, private or public, to get engaged in this process.
And again, when they're in a position of competing for the business of private citizens, that's going to have positive benefits for families across the country in terms of better benefits and lower costs.
Jordan.
Q: Thanks, Josh. A new ODNI report out today shows the number of former Guantanamo Bay detainees suspected of reengaging in terrorism has doubled from six to twelve in the final six months of last year, and I'm wondering if you've seen that report and whether that's caused the administration to reevaluate its strategy of transferring detainees to foreign countries.
MR. EARNEST: I've been briefed on the report. I haven't seen it myself. And my understanding with the conclusions of the report is that the percentage of Gitmo detainees that are confirmed to have reengaged in the fight is actually below 5 percent. And that is a testament to the kinds of policies that this administration put in place on the President's second day in office to carefully review on a case-by-case basis the status of individual detainees, and to make careful decisions about what sort of security measures could be put in place if they were transferred to other countries.
And the fact that that number is below 5 percent for people who have confirmed to reengaged I think is a pretty good indication of how successful those policies have been. When it comes to people who are suspected of having reengaged, the only reason that we can suspect that they've reengaged in the process is because we have a lot of insight into what they're doing, and we're taking a close look, based on those security measures, at their activities and their actions and their engagements with other people.
So these are individuals that continue to be monitored. And we have mechanisms in place, again, to mitigate the risk that they pose to the American people. So we believe that the policy that we have pursued is consistent with the broader national security goals that the President has outlined on many occasions.
Q: The report also says, though, that some detainees who were determined to reengage will do so regardless to any transfer conditions. So the risk is still there. So I'm just wondering if there's any steps being taken to maybe tighten those conditions or if you're doing anything in light of this report to change how you're carrying out these transfers.
MR. EARNEST: In each case, the United States will negotiate with other countries to determine what sort of security measures could be put in place to mitigate the risk that they pose to the United States. And the Secretary of Defense has to sign off on each individual detainee based on the security precautions that are in place to limit that person's ability to reengage in the fight.
So that's a pretty high standard, and certainly is one that gives the President confidence that pursuing this path and pursuing this policy is the right thing for our national security.
Scott, I'll give you the last one.
Q: Josh, while we've been doing the briefing, there have been reports that a U.S. airstrike may have killed an ISIS leader, Abu Omar al Shishani. Do you have any information on that?
MR. EARNEST: At this point, I'm not in a position to confirm that, but I would refer you to the Department of Defense. But there are a couple things I can share with you that are related here.
I will note that in recent weeks, ISIL has suffered a series of strategic defeats in and around Shaddadi, Syria. Brett McGurk, the President's Special Envoy, was here in the briefing room a few weeks ago and discussed a very complex operation that's being run by Syrian Democratic Forces. That is an important part of our strategy for cutting off ISIL's connection over the Iraq/Syria border between Mosul and Raqqa. And I know that some of those reports relate to some activity that may have taken place around Shaddadi.
One other point that I'll make here is that U.S. forces who are conducting the advise-and-assist mission with those Syrian Democratic Forces have noticed an increase in diversity of the force based on smaller forces coming to volunteer and joining the Syrian Democratic Forces. The SDF, as it's called, has transformed from a primarily Kurdish force to a group that is 40 percent Arab, Assyrian, Christian, and others.
Operations around Shaddadi have been a good example of how the SDF continues to operate effectively while absorbing these new diverse volunteers into the organization. I think it's also a testament to the kind of progress that is now tangible on the ground; that as other fighting forces recognize the progress that's being made by Syrian Democratic Forces that are benefitting from the advice and assistance of U.S. forces, that more are joining them.
And we have made clear that building the capacity of forces on the ground in Syria to fight for their own country is a critical part of our strategy. And to see those forces become more effective while also becoming more diverse is an important, positive sign about the trajectory of our strategy there.
So I know that's a little different than the specific operational question that you asked, but I'd refer you to DOD for more information about that operation.
Thanks, everybody. We'll see you tomorrow.
END 2:00 P.M. EST
Josh Earnest, Press Briefing by Press Secretary Josh Earnest Online by Gerhard Peters and John T. Woolley, The American Presidency Project https://www.presidency.ucsb.edu/node/316055