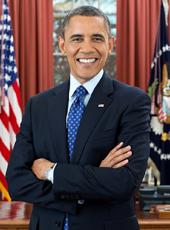 Press Briefing by Press Secretary Josh Earnest
James S. Brady Press Briefing Room
**Please see below for a correction, marked with an asterisk.
1:15 P.M. EDT
MR. EARNEST: Good afternoon, everybody. I brought a special guest to discuss with you the President's upcoming trip to Africa. Susan Rice is the President's National Security Advisor. She has her own extensive personal experience in dealing with policy in Africa, and she obviously will be accompanying the President on that trip.
She'll make some opening remarks at the top. And what I would like to do is to try to take as many questions on the Africa trip to satisfy your interest and hear directly from Ambassador Rice on those issues. She's agreed to stick around and take a couple of questions on other topics as well. So we'll just try to keep it moving.
But let's do the Africa questions first. So we'll do a little stage management here, and then I'll turn it over to Susan.
Thank you, Eric.
AMBASSADOR RICE: Thank you, gentlemen. (Laughter.) Good afternoon, everyone. It's good to see you. As we prepare to depart for Africa -- and I know many of you may be leaving as early as later today -- I wanted to take the opportunity to give you a preview of what you can expect. First, some general points.
As you know, President Obama, tomorrow evening, will travel to Kenya and Ethiopia for bilateral meetings, for additional meetings at the African Union, and he will attend as well the Global Entrepreneurship Summit.
This will be the President's fourth trip to Africa -- the most of any sitting American President. It will also be the first time that a sitting American President travels to Kenya, the first time a sitting American President travels to Ethiopia, and the first time a sitting American President addresses the African Union.
The upcoming travel will go a long distance, as well, to advance our trade and investment relationship with Africa, as well as our continued work to help African governments strengthen their business environment and their capacity for regional and global trade.
In this regard, the President will lift up the recent 10-year renewal of the African Growth and Opportunity Act, which we'll also celebrate here tonight at the White House. And we'll note what a strong signal that sends to our African partners that we're serious about expanding and sustaining U.S.-Africa trade, including by helping to create new customers for U.S. businesses overseas.
Congress's bipartisan support for this legislation allowed us to secure AGOA's renewal. And the President, as he has on past trips, has invited a number of House and Senate members to join him. We're cognizant that Africa's economic growth will support increased demand for U.S. exports, which, in turn, will help create U.S. jobs at home, and provide valuable investment opportunities for American businesses.
And that's why we're intensifying our efforts to create an environment that enables greater trade and investment through encouraging regional integration, legal reforms that allow for the free flow of goods and services, greater transparency, and anti-corruption measures.
The President will highlight our continued efforts to support young African leaders, as well as to increase access to electricity, to deepen our partnerships on food security and global health, which are delivering results by reducing hunger and under-nutrition, improving child survival, and helping move people out of poverty.
The President will also stress the importance of strong, democratic institutions, respect for the rule of law, fighting corruption, and our support for open and accountable governance, and respect for human rights across the continent.
This trip is an opportunity to voice strong support for the vital role played by civil society, as well as to call attention to other important issues, such as the global campaign to combat wildlife trafficking and to stress the importance of equal opportunities for women and girls.
I'll spend a couple minutes discussing the themes for each stop, before running through the itinerary.
When it comes to his time in Kenya, the President will honor the strong, historical ties between the United States and Kenya. Choosing Kenya as the destination for the Global Entrepreneurship Summit underscores the fact that the United States -- excuse me, that Africa, and Kenya in particular, has become a center for innovation and entrepreneurship. The Global Entrepreneurship Summit will highlight the President's commitment to promoting entrepreneurship globally, particularly opportunities for women and girls.
Our time in Kenya will also underscore Nairobi's strong leadership on regional security issues, its impressive record of economic growth and competitive democratic system, as well as the challenges that Kenya obviously still faces in countering violent extremism, ensuring respect for human rights and fundamental freedoms.
As we move on to Ethiopia, the President's visit will reflect the fact that we have a longstanding, strong bilateral relationship with Ethiopia. Among our shared interests are facilitating peace in South Sudan, countering al-Shabaab in Somalia, and advancing Ethiopia's growth and development, as well as promoting regional stability.
And just as we work closely together in many arenas, we also regularly conveyed to Ethiopia's leadership our concerns in such areas as press freedom, transparency, space for civil society, and the political opposition. So this trip is also an opportunity for to continue our frank discussions and to urge progress in these areas.
While in Ethiopia, the President will meet with the leadership of the African Union, and speak to the whole continent from the African Union headquarters. The African Union is a leader on a broad array of global issues, including peace and security, health and agriculture. And we have come to work very closely with the African Union on this broad spectrum of issues.
Finally, this trip comes a year after the historic U.S.-Africa Leaders Summit, which resulted in $33 billion in new commitments to support trade and investment across Africa, as well as tangible U.S. and African efforts to improve security, promote human rights and good governance, and provide opportunities for Africa's sizeable youth population.
Our upcoming engagements will advance our trade and investment relationship with Africa, as well as our continued work to help African governments strengthen their business environments and capacity for regional and global trade.
So before I take your questions, let me just tell you a little bit about each day on the trip.
On Saturday, the 25th of July, the President's trip will start in earnest on Saturday morning, where he'll open up the 6th Annual Global Entrepreneurship Summit co-hosted by the U.S. and Kenya. I expect the President will have an opportunity also to pay tribute to the victims and the survivors of the 1998 embassy bombings, which targeted our embassy not only in Nairobi, but also in Dar es Salaam, Tanzania.
Saturday, the Kenyan government will host the President for a bilateral program, including a meeting and press conference and state dinner.
On Sunday, the President will deliver remarks to the Kenyan people. We'll have additional details on the thrust of his remarks in the coming days. But you can expect him to speak to the broad themes in our relationship with Kenya and its people.
The President will also take part in a civil society event to highlight civil society's contributions to development, prosperity and democratic institutions in Kenya. And he will open the event with remarks and engage in a discussion with civil society participants, primarily around the topics of wildlife trafficking, girls' education, and countering violent extremism. And late in the day on Sunday, we'll head to Ethiopia.
On Monday, in Ethiopia, the President will take part again in a bilateral program with the government of Ethiopia, including an arrival ceremony, bilateral meetings with the President and the Prime Minister, as well as a press conference with the Ethiopian Prime Minister and a state dinner. I also expect that the President will take part in a summit meeting with a handful of regional leaders on shared priorities, particularly the crisis in South Sudan and regional counterterrorism issues.
On Tuesday, our final day, the President will participate in a civil society roundtable, and he will speak before the African Union, which, as you know, is headquartered in Addis.
The President will hold a bilateral meeting with the chairwoman of the African Union Commission and during that day will also have the opportunity to highlight some of our sustainable development initiatives, including in food security, as well as the work we're doing to deepen economic and trade cooperation with Ethiopia in the broader region.
So obviously this will be a busy several days, but we -- the President, his entire national security team -- are very much looking forward to the opportunity to build on the momentum from last year's African Leaders Summit and to advance our strong and growing ties with the African continent.
So with that, let me take a few questions on the Africa trip.
MR. EARNEST: Chris, do you want to start?
Q: Thanks. And thanks for doing this, Susan. As you know, when the President was elected, there was a lot of high expectations raised about what the President could do for the African continent and Kenya, in particular. And there are a lot of people -- and much has been written about the fact that he has not realized those expectations. And I wonder how you would respond to that. They say -- they often refer to what President Bush did in terms of AIDS being transformative that this President has not yet done anything transformative. How would you respond to that? And what's the goal of this trip in terms of the overall picture of him and the final legacy he will have in terms of his relationship with the African continent?
AMBASSADOR RICE: Well, first of all, Chris, let me say that President Obama is building on what has been a strong bipartisan tradition of U.S. support for Africa. I recall back to the Clinton administration when President Clinton was the first President to take a trip that was broad-ranging and covered the African continent. We have been steadily building -- including through the Bush administration with President Bush's obvious strong commitment to Africa -- a foundation that is growing. And each brick is layered on the last one.
President Obama, obviously, has been unique. First of all, this will be his fourth trip to Africa, more than any other sitting President. Never before had we had an African Leaders Summit with the leadership from across the entirety of the continent here in Washington for several days, engaging in the most important issues of concern between us.
The trade and investment relationship between the United States and Africa has never been stronger. Never have we had $33 billion in U.S. commitments driven by public-private partnerships, which this administration has galvanized. The food security initiative, Feed the Future, and the new Alliance for Food Security are Obama administration initiatives that we launched at the G7 and have pursued in partnership with our G7 -- at that time G8 -- partners, which have brought unprecedented new agricultural opportunities and growth to the African continent.
We have built on PEPFAR, President Bush's initiative in the AIDS space, to launch and sustain a global health initiative both in Africa and then broadly a global health security initiative, which was something we started before the Ebola epidemic, but now we're pursuing both in Africa and around the world, which will bring increased ability to detect and prevent epidemics and bring health to the people of Africa.
Across the spectrum, we are building and deepening our relationship with Africa. Power Africa, which like PEPFAR, is building up in strength and capacity, will double the amount of power to the African continent. This is going to take time, as PEPFAR did. But it will be itself a very transformative initiative. And when combined with the programs I've described in the health sector and the agriculture sector and trade and investment, I think President Obama's record on Africa will not only match that of his predecessors, but I predict with confidence we'll exceed it.
MR. EARNEST: April.
Q: Ambassador Rice, I have a couple of questions to ask you. For Kenya and Ethiopia, particularly on issues of human rights, there are concerns about human rights issues when it comes to peaceful assembly in Ethiopia as well as silencing journalists and bloggers. And then when we talk about Kenya, Kenya in particular with the issue of same-sex couples, how is the President approaching these human rights issues as he travels and makes this historic visit? And also, on a personal note, you've known this President since he was Senator Barack Obama and you know personally his story. Does this trip for him bring him full circle? And I speak of traveling to Kenya and thinking of the book "Dreams of My Father", thinking about his real-life story and going home to -- well, going to his father's home of Kenya. And basically, does he make peace with his life story with his father? I mean, I'm asking you because you know him.
AMBASSADOR RICE: You're trying to get me to psychoanalyze the President? I'm not going to do that. (Laughter.) How dumb do I look, April? (Laughter.)
Q: Not at all, you're a good friend.
AMBASSADOR RICE: For free, yes. (Laughter.) Let me address your first question first. I think as you all know well, we go to many places in Asia and Africa and the Middle East where we engage with countries and leaders with whom we have some questions and concerns about their human rights record, their respect for democracy and the rule of law. So there is nothing unique about this in the African context, but what is consistent is that wherever we go, whether it's in Africa or elsewhere in the world where we have such concerns, we raise them directly and clearly, both in public and in private. And we will do that as we always do when we visit Kenya and Ethiopia.
Each of these are different countries with different contexts. Obviously, in Ethiopia in particular, we have consistently expressed concern about the treatment of journalists, among other issues. We noted that recently the Ethiopian government did release five journalists, which is a welcome step but they have a long way to go. And I think we have been very clear in our dialogue with them on this and other issues related to democracy and governance that we believe they can and should do more and better. And we look forward to engaging with them on this topic and similarly with the concerns that you raise that are specific to Kenya.
But both these countries are very important longstanding U.S. partners with whom we have a broad range of issues, not just in the governance -- in the interests, not just issues. But in the governance space and the security space, in the economic space, we have a lot that we can do and are doing cooperatively and productively with these countries, and our aim is to be forthright about the concerns where we have them and strengthen and deepen cooperation in our mutual interests where we can. So that's how we'll approach it.
I won't speak for the President. I think you'll have an opportunity to hear from him during the course of the trip about his personal ties to Kenya. I do know that he is very much looking forward to both the stops on this trip. And obviously when you go to a country where you have familial ties and you're a sitting President, it's a different deal than when you're going as a private citizen or even as a United States senator. So there are certain constraints not only of time but of logistics that limit what he might do in a different context. But I'm quite confident that he's looking forward to the trip and the opportunity to spend some time in private with some of his relatives.
MR. EARNEST: Anita.
Q: Hi. I'm actually just going to follow up on that. You said he would be spending some time with relatives. Can you just expand on that? Will they come visit him? Will he go somewhere? Will he go to his family's village?
Q: Will the bear be on the loose? (Laughter.)
AMBASSADOR RICE: I'm not going to get into details on the logistics except to say that I do believe he'll have an opportunity to spend some time privately with members of his family. I think some members of his family will also be invited to some of the public events, or the larger state-sponsored events, including perhaps the dinner.
It is a fact that he is not going to be able to visit the village most closely associated with his family for a combination of time and logistical reasons, among others. But nonetheless, I know that he looks forward to having the opportunity to reach out to and have some time with family, as any of us would.
MR. EARNEST: Suzanne.
Q: It's come to light that Kenyan Airlines has actually published the President's schedule in detail regarding the two major airports, both arrival and departure, not only among its staff but also it's been published on Facebook. Is this a breach in security protocol? Is there any concern about security measures in light of this kind of widespread information that is now out to the public regarding very specifically his schedule?
AMBASSADOR RICE: My understanding, Suzanne, is that Secret Service is well aware of this. It has in no way affected our approach to or plans for the trip. And it's also my understanding that oftentimes some of this information turns out to be not entirely accurate. But I don't think it in any way is disturbing our plans.
MR. EARNEST: Christi.
Q: Thank you. A question on timing. Kenya obviously is a place of great personal significance for the President. For reasons that you've acknowledged already, there were reasons not to go prior to now. But I just wonder if you can talk a little bit about why he didn't go before now, why he is going now. What's the reason? Why is this a good time to go?
AMBASSADOR RICE: He's going now because we are the co-chair of the 6th Annual Global Entrepreneurship Summit which Kenya is hosting. So every year there is such a summit; the President hasn't been able to make every one of them but he's gone to several. The Vice President has gone to some.
And so this is an opportunity not only to support the Global Entrepreneurship Summit, which is something the President is deeply committed to as an initiative that has resonance around the world, but it's also an opportunity to strengthen and deepen our relationship to Africa -- which, as we discussed with Chris, has been a centerpiece of the President's foreign policy.
Q: Was he waiting for the ICC charges against President Kenyatta to be resolved before he took his trip?
AMBASSADOR RICE: I think, Christi, the real hook for the timing was the entrepreneurship summit.
Q: Will he appear or meet with the deputy who still is facing charges before the ICC?
AMBASSADOR RICE: I don't think he has any plans for any separate engagements with him. He is a member of the government, so I imagine that he may be present at some of the events.
MR. EARNEST: Isaac.
Q: Can you speak a little bit more broadly to the security concerns on this trip? Are they higher than normal for a presidential trip, given the countries that he's visiting and the situation like this? And also, to just follow up on what Christi was saying, does the President consider the presidents of Kenya and Ethiopia democratically-elected Presidents?
AMBASSADOR RICE: First of all, you mean -- okay, let me come to the second one. The short answer is, on the security side, Isaac, I think I should refer you to Secret Service for any detailed questions. But obviously we wouldn't be taking this trip if we thought that security conditions precluded us doing so. But it is important to note that Kenya in particular -- Ethiopia less recently -- has been the victim of terrorism, primarily perpetrated by al-Shabaab.
We are very concerned for the people of Kenya and for the region, that this threat remains a real one. And that's why we've cooperated so actively not only with the African Union force in Somalia, which is countering al-Shabaab, but also in a bilateral way with the government of Kenya, the government of Ethiopia, and Uganda and others in the region that have experienced the threat from al-Shabaab.
So it's something that obviously, given their history and given the strong counterterrorism cooperation we have with the countries in the region, that we take seriously.
The democrat role -- first of all, yes, I think we would say that the President of Kenya was democratically elected. That was a competitive process. I think the Prime Minister of Ethiopia was just elected with 100 percent of the vote, which I think suggests, as we have stated in our public statements, some concern for the integrity of the electoral process -- at least if not in the outcomes then in some of the mechanisms that supported the process, the freedom for the opposition to campaign.
Q: So is that -- but does he think that that was a democratic election?
AMBASSADOR RICE: Absolutely -- 100 percent.
MR. EARNEST: Byron.
Q: Could you say what lawmakers will be traveling?
AMBASSADOR RICE: I can't give you a list. I can tell you that there are a good number, House and Senate, bipartisan. And one of the most gratifying things about working on Africa policy is that, for many decades now, U.S.-Africa policy has been something that has been executed on a bipartisan basis. So there is a broad cross-section of members that are excited about coming on this trip, and we look forward to hosting them.
MR. EARNEST: Byron, we'll try to get you a list tomorrow.
Q: Okay. Could you say why the First Lady and the First Daughters aren't going on this trip?
AMBASSADOR RICE: For no other reason, I think, in that they all have things they're doing for their summer, especially the girls.
Q: And one last one. What are the administration's concerns about Islamic State's presence in Africa? And will this be a focus of any of the bilats and multilats?
AMBASSADOR RICE: Counterterrorism will certainly be a focus of both the bilats and the multilateral discussions that we have. We're going to East Africa where, thus far, the Islamic State has had less of a footprint and a presence than some of al Qaeda-related affiliates.
In West and North Africa, obviously we have seen ISIL become an increasing presence, particularly in the Maghreb, but also in Nigeria. So yes, we'll be talking about counterterrorism. Not to exclude ISIL from that discussion, but in East Africa the focus is principally on other groups.
MR. EARNEST: Cheryl.
Q: Do you expect to announce any new trade initiatives or business partnerships while you're there?
AMBASSADOR RICE: I think we'll announce them when we announce them. But trade and investment has been and will remain, as you could tell from my opening comments, a centerpiece of our engagement with Africa. And we'll have the opportunity both through the Entrepreneurship Summit, through bilateral events in Ethiopia, as well as through discussions with business executives to point to the opportunities in Africa and the support that's available particularly with the 10-year renewal of the African Growth and Opportunity Act for increased trade and investment between the United States and Africa.
MR. EARNEST: Jim.
Q: I want to ask about Cuba. Can I do that now?
MR. EARNEST: Well, after questions that -- April, do you have another one? Then Toluse, and then we'll go to -- okay.
Q: See, how often do we get to talk about Africa? (Laughter.) Come out more often Ambassador Rice. Nigerian girls. I want to ask you, there is a concern -- every Wednesday on Capitol Hill, the leaders still wear red to bring back the girls. Congresswoman Frederica Wilson believes that the girls are still alive and still in a large group together being held for leverage. Boko Haram wants to use them as leverage. Is that your feeling? And what are the efforts still to work on bringing the girls back?
AMBASSADOR RICE: Well, I wish I could give you a definitive answer to the question of what our best information is about the disposition of the girls. The fact of the matter is, none of us are able to say with certainty what the circumstances of the Chibok girls are today.
We've been working intently with the government of Nigeria and with other partners both in the region and from outside the region, including the British and the French, to provide whatever support we could to help locate the girls.
And our cooperation in terms of information-sharing and helping to provide the Nigerians with additional capacity to counter Boko Haram has been a critical thrust of our relationship with Nigeria, and one that expect will intensify now that President Buhari is in office and we are better able to address some of our concerns about human rights and command and control, and support for the Nigerian military, which we are keen to step up.
And as we do so, the search for the girls will continue to be for the Nigerian people and for the American people a very heartfelt priority. But I don't have any good information on leads as to their whereabouts and their disposition.
MR. EARNEST: Toluse.
Q: You mentioned South Sudan a couple of times, and I wanted to ask about that. The U.S. has invested a lot of money over the last decade in the peace process between Sudan and South Sudan. What's your reaction to sort of seeing things fall so far into disrepair there? And what can the President do specifically during this trip to address that?
AMBASSADOR RICE: Well, obviously all of us who celebrated the independence of South Sudan after a very long-fought struggle are deeply disappointed. And I have personally said I'm heartbroken by the horrific violence and civil conflict and human rights abuses that have characterized South Sudan in the last 18 months.
We have worked long and hard in partnership with the countries in the region to try to broker a lasting peace agreement in South Sudan. Thus far, the sides have put their own personal power and wealth ahead of the interests of their people and have refused to accept numerous rational proposals for a peaceful resolution of the conflict. It's for that reason that when the President has the opportunity to meet with a handful of leaders in Addis, in a summit format, that South Sudan will be among the important topics that they take up, including what more we can do at this critical moment as the circumstances on the ground continue to deteriorate to galvanize a peaceful outcome and to hold the leaders accountable on both sides. And should it prove impossible to get them to come to an agreement, we will be talking about what other steps we might take collectively to impose consequences.
Q: And just one more. Do you expect the President to interact with Robert Mugabe while he is in --
AMBASSADOR RICE: No.
MR. EARNEST: Jeff.
AMBASSADOR RICE: There's not -- no. Where? We're not going to Zimbabwe and he's not coming to the African Union.
MR. EARNEST: Jeff.
Q: Ambassador, you addressed already a little bit of the issue of human rights. Some aid groups have said that a presidential trip gives the White House a lot of leverage to press Ethiopia and Kenya on rights. Do you feel you've used that leverage? And do you expect any additional announcements of journalist release or other things along those lines from the Ethiopian government?
AMBASSADOR RICE: I can't speak for the Ethiopian government, Jeff. I can say that we always -- not just in Africa, but around the world -- when we are traveling to countries where we have concerns about the rule of law, human rights, corruption, whatever, democratic governance, we make those concerns known, publicly and privately. And we have done so continuously in the case of these two countries, and we'll continue to do so. I think our interest is not in some gesture necessarily tied to the trip but in lasting change, which is sustained over time that benefits the people of these countries.
MR. EARNEST: Darlene.
Q: It's kind of astounding that no American President has visited Kenya before now.
AMBASSADOR RICE. Sitting, yes.
Q: Yes, sitting President. How do you --
AMBASSADOR RICE: Or Ethiopia, which is the largest -- one of the largest countries in East Africa and on the continent.
Q: But you hear a lot about the historic relationship between the U.S. and Kenya. So what can you say about why that is that no one --
AMBASSADOR RICE: I can't answer that question.
Q: Why didn't Bill Clinton go?
AMBASSADOR RICE: I'm not sure why we didn't go to Ethiopia or Kenya. I think one strong thing about Ethiopia that was less the case back then is the African Union, which back then was the Organization of African Unity, has come into its own and become a very strong force for unity and progress, frankly, on the continent. And so our partnership with the African Union has definitely strengthened and deepened. It's been under this administration that we appointed an ambassador to the African Union. And in many ways, the strength and importance of that relationship has changed. We've always had an interest in Ethiopia's progress, particularly after the end of the Derg. And we had Secretaries of State in the Clinton administration who went to Ethiopia and to Kenya, of course. But we did not have the opportunity for President Clinton to go. He took two trips to Africa, as you'll recall. First one in 1998, where he went to I think six countries, and then a subsequent one where he -- it was a shorter trip where he just went to two.
MR. EARNEST: Steve.
Q: I just want to come back to the lawmakers for a moment. Do you see these invitations to them as a way to advance your policy goals on Africa? And what specifically might you be asking Congress to do in the area of Africa legislation in the coming months?
AMBASSADOR RICE: Well, obviously we want to strengthen and sustain what I've referred to repeatedly as a strong bipartisan consensus around support for Africa, Africa's development, peace and security there. The biggest piece of legislation that we were focused on related to Africa was, of course, the African Growth and Opportunity Act, which was renewed last month in the context of other trade legislation.
But obviously we have many, many issues that are important that we need Congress's support on -- legislation that will support and codify some of the most significant initiatives, including in the health and agriculture and power sectors, as well as we have a nominee on the Hill that very much needs to be confirmed for USAID administrator. So that is not something solely for Africa, it's for the whole world, and for our leadership as the world's biggest provider of humanitarian assistance at a time when the world is having many humanitarian crises. But there are many, many ways in which Congress's role is necessary to, and contributes to, on a bipartisan basis our support for Africa and other developing parts of the world.
MR. EARNEST: Suzanne, why don't you do one last Africa one, and then we'll get to Jim's question. We'll probably take one more and then I got to let Susan go.
Q: It was just yesterday that Kenya's President said that gay rights was a non-issue in his country, and that it was definitely on the agenda with the President. It was two years ago in Senegal, President Obama was very forceful about protecting gay rights. There are already warnings from inside Kenya from politicians, media outlets, for the President not to address it as bluntly or as openly as he did before. Is it on the agenda? Is it something that he is thinking about in terms of the balance between recognizing the sovereignty of Kenya and also promoting gay rights?
AMBASSADOR RICE: Well, Suzanne, I think, as you know, this is not for us an issue of Africa or any country in Africa, this is an issue of universal human rights. And President Obama feels very strongly, as do all of us in the administration, that gay rights are human rights. And whether we're in Washington, D.C. or in somewhere in Asia or in Africa, that is something that we do not shy away from underscoring, as the President did during his last trip to Africa, and many other parts of the world. So this is not something that we think is a topic we reserve for certain parts of the world and not others. If appropriate, I have no doubt that the President will feel perfectly free to raise his concerns.
MR. EARNEST: Jim.
Q: On Cuba, Ambassador Rice, if I could. I know the NSC has been a driving force in this new relationship, and I was wondering -- there are three things I would like to ask you about. The first is, were you surprised at all by the Foreign Minister's sort of aggressive stance while he was here, the Foreign Minister of Cuba, when he, standing next to John Kerry at the State Department, pressed on the issue of Guantanamo Bay and the embargo against Cuba in that setting?
Number two, is Guantanamo Bay -- Guantanamo Naval Air Station still, in this period of time, important to the United States as far as national security? Is it something that is non-negotiable because it's important to our military?
And third, I wanted to ask you about Radio and TV Martí, which is still spending millions of dollars putting out anti-Castro articles. In fact, I saw two today against Castro -- anti-Castro -- when President Obama said in Panama, when you were there, that we're no longer in the business of regime change. Is that a waste of money, and is that contradictory to what our current foreign policy is?
AMBASSADOR RICE: Well, Jim, I think the unifying theme of your questions is, has everything changed overnight or not? And I think the answer is, look, we have made a historic change in the nature of our diplomatic relationship with Cuba. I think if I'd been here a year and a half ago having this discussion, few of you would have envisioned that we'd be talking about the restoration of full diplomatic relations between the United States and Cuba. So obviously that's been an important milestone, and we think it is the right thing to advance our mutual interest, as well as our deep interest in the evolution of democracy and respect for human rights in Cuba.
But that doesn't mean that everything has changed overnight. And the issues that have been irritant in the bilateral relationship up and until now have miraculously gone away? No. So it doesn't, frankly, surprise me that the Foreign Minister would reprise some themes that are frequent themes of him and other prominent Cuban diplomats, including the disposition of Guantanamo and their opposition to the embargo.
When I was up in New York as U.N. Ambassador, those were themes that I became very accustomed to hearing, and so maybe they are a bit more familiar to me than they are to others. But it doesn't surprise me.
We've been clear that we're not, at this stage, at all interested in changing the nature of our understanding and arrangements on Guantanamo. And they may choose to raise it, but we've been equally clear that, for us, that's not in the offing at the present.
And with respect to TV Martí, I think that's in the same vein. We will -- we have and we will continue to say and do what we think is appropriate to advance our interests in human rights and democracy in Cuba. And it doesn't surprise us if -- we're not going to change just because the Cuban government may wish that we did otherwise.
Q: One on Iran? A pair of Republican lawmakers, Senator Cotton of Arkansas and Congressman Pompeo of Kansas, each a member of his chamber's Armed Service Committee, have released a press release in which they allege that in their recent visit last week to Vienna and to the headquarters of the International Atomic Energy Agency, they were told directly by IAEA officials that two so-called side deals were forged with Iran by the agency, relating to inspections at Parchin and to the resolution of still other questions surrounding the possible military dimension to the Iranian nuclear program.
A, are you aware of any side deals between Iran and the IAEA? And B, are there any codicils, side deals, annexes, pieces of paper, documents, understandings that were forged as part of these talks and the final agreement that are not being share with the United States, the American people, or the Congress? Any deals at all?
AMBASSADOR RICE: So let me be very clear: From our vantage point, as we've said repeatedly, this is a good and strong deal that will verifiably prevent Iran from acquiring a nuclear weapon. And we think it serves our interest and that of the region and the international community. And when Congress has the opportunity to review it in detail, we think that they will come to the same rational conclusion.
Now, we have provided Congress with all of the documents that we drafted or were part of drafting, and all documents that have been shared with us by the IAEA. So there is nothing that we are holding in our possession that we had either any role in crafting or were given to us that has not been given to Congress.
On the issue of PMD -- possible military dimensions of Iran's nuclear program -- there's no secret. Iran and the IAEA, as is the custom and is the expectation -- this has always been an issue between Iran and the IAEA -- negotiated and concluded an agreement to deal with this issue of PMD, which was one of the major sticking points in our dealings with Iran in the context of the P5+1. You'll recall there was some question as to whether this issue would be adequately addressed.
The IAEA and Iran did reach an understanding. As is always the case, that is an understanding between the country in question and the IAEA. These documents are not public. But, nonetheless, we have been briefed on those documents. We know their contents. We're satisfied with them. And we will share the contents of those briefings in full in classified session with the Congress.
So there's nothing in that regard that we know that they won't know.
MR. EARNEST: Bob, I'll give you the last one, then Susan has got to go.
Q: Madam Ambassador, let me ask you a gut question now. You spent how many weeks in Vienna offhand, other places negotiating this deal. What is it like when you hear a lot of Republicans up on Capitol Hill wholesale ripping it apart?
AMBASSADOR RICE: Well, frankly, I didn't, myself, spend all those weeks in Vienna. Out of deference to those who did, I don't want to claim that same badge of honor. But, in seriousness, obviously we were all working very intently on this. This is a good deal. It does what we set out to do.
Let's recall what the objective was. The objective was, if possible, through negotiations, to prevent Iran from acquiring a nuclear weapon. That was the critical threat from the United States' point of view that we were most concerned about. That's what Israel maintained was an existential threat to Israel and countries around the world were agreed on was the priority.
So against that backdrop we painstakingly built a sanctions regime over many, many years that involved the entirety of the international community to put unprecedented economic and other pressure on Iran with the express aim of getting Iran to the negotiating table, and if we could get Iran to the negotiating table, to use that economic pressure to obtain a verifiable, strong agreement that prevented Iran from getting a nuclear weapon. That's exactly what we did. So the goal was set; the means were put in place; the outcome was achieved.
And to the extent that people may have questions or concerns about particular aspects of the deal, we are at their disposal to address them. But as somebody who has been thick in this and studied it very carefully and participated in its creation, we could not have reasonably achieved through the imposition of sanctions and diplomacy a more effective means of preventing Iran verifiably from achieving a nuclear weapon.
There is unprecedented transparency, unprecedented inspections, 24/7 monitoring of Iran's nuclear facilities, the dismantling of their heavy-water facility at Arak, the reduction by 98 percent of their uranium stockpile, two-thirds of their centrifuges are gone -- and all in the context of the United States and the international community having full knowledge and transparency about what they're doing.
That's, in our view, the definition of what we set out to accomplish, and we're gratified that that deal has been achieved.
Thank you.
Q: But do you think some Republicans just aren't willing to give it a chance?
MS. RICE: Thank you.
MR. EARNEST: All right.
Q: Would you psychoanalyze the President? (Laughter.)
MR. EARNEST: I certainly will not do that.
So to the extent that anybody has any more questions, I'm happy to do some of them. So, Darlene, do you want to get us started?
Q: I just have a couple quick ones. The President is meeting soon with some business people that have been affected by the lapse Ex-Im Bank. Senator McConnell has floated the idea of attaching the Bank's reauthorization to the six-year highway bill that was agreed to this week. Would the White House support that approach?
MR. EARNEST: Darlene, the President, as you know, has been a strong advocate of ensuring that Congress acts quickly to reauthorize the Ex-Im Bank.
Those who are more sophisticated observers of Congress informed me that the most likely vehicle to move through Congress next is the extension of the transportation funding. And that is why the administration does support whatever transportation vehicles moves that it include legislation that would reauthorize the Ex-Im Bank.
And there's ample reason to make this a priority. The President will talk about that a little bit later this afternoon, but it has been strongly supported by the past 13 Presidents, both Democrats and Republicans. And just last year, the Ex-Im Bank actually supported 164,000 American jobs. And on average, jobs that are supported by exports pay about 18 percent more. So that's an indication that Ex-Im makes a substantial and important contribution to our economy. And the President is urging Congress to act quickly to reauthorize it.
Q: And then on the group of lawmakers who are traveling on the Africa trip -- I know you told Byron that a list would be provided tomorrow.
MR. EARNEST: Yes.
Q: Can you say how big a group is? I mean, 10, 15, 20 lawmakers? Any members of leadership among them, or is it just rank and file?
MR. EARNEST: My understanding is that it's more than a dozen, so it's a sizeable contingent. But we'll have those names available tomorrow.
Q: Some of the names are already being released by some of the congressional leaders. Could you give us some at least?
MR. EARNEST: No. It sounds like they are, though.
Jeff.
Q: Josh, a follow-up as well on the highway bill.
MR. EARNEST: Yes.
Q: The Senate highway bill also proposed to cut the dividend rate paid to large banks to 1.5 percent of the current 6 percent level -- something that Chairman Yellen has expressed concern about. Does the White House have a position on that?
MR. EARNEST: So the Senate bill that has been forward by Senator McConnell and Senator Boxer and a couple of others is a piece of legislation that is still under review here by the White House. There are a couple of things I can tell you about it, though.
The first is that, as you know, as we've considered other funding bills, the pay-fors have often been a sticking point between Democrats and Republicans. So the administration is taking a close look at the proposed pay-fors that are included in this package. That's one of the -- that's an important part of this that continues to be under review.
The other thing that we have reviewed and have some concerns about are some of the provisions related to safety. You've heard the Secretary of Transportation on a number of occasions indicate that the top priority of the Department of Transportation is the safety of the American traveling public. So we do have concerns about some of the safety provisions that are included in the bill. And then, as Darlene mentioned, that as this legislation gets put together, we certainly would like to see and would insist upon the inclusion of the reauthorization of the Export-Import Bank.
So all that is to say we're going to continue to review the bill. We're going to continue to engage in conversations, principally with Democrats on Capitol Hill. And I know that there are a number of Democrats on the Hill who are conducting their own review of the legislation.
So that's where things stand now. The thing I'll remind you of is that as a general matter this administration has been a strong advocate, in fact, we have urged Congress to make the kind of long-term commitment to investments in infrastructure that we believe are clearly in the best interest of the U.S. economy. And we're going to continue to make that case. And even when we indicated our support for the five-month extension that was passed by the House, we did so with the understanding that there was bipartisan agreement that that five-month window would be used to negotiate and agree to a long-term investment in infrastructure. So that continues to be our top priority even as we evaluate some of the proposals that have been floated on Capitol Hill.
Q: But you can't give us a position on that pay-for or the SPR pay-for, or the other things that are in the bill now?
MR. EARNEST: That's correct. Those pay-fors, though, are things that are receiving the close scrutiny of our budget experts here at the White House.
Toluse.
Q: Just going back on the highway bill. You did say you would insist on the Ex-Im Bank being a part of that. Is that to be interpreted as a veto threat if it's not included, that you would strike down that bill?
MR. EARNEST: Well, I didn't -- I'm not intending to issue any veto threats today. We'll see how the rest of the briefing goes. (Laughter.) But in this case, what I'm indicating is that this is a priority -- that the reauthorization of the Export-Import Bank is a priority of the President's and a priority of the administration's, and it is our view that it should be included in whatever transportation legislation is passed by Congress because it is -- Congress is operating against an end-of-the-month deadline when it comes to transportation. We know that there is bipartisan agreement that it's important that that funding not lapse. So it's clear that there's legislation that's going to pass in advance of July 31st. And since we know that to be true, or we know that there's a high likelihood that that will be true, we believe that reauthorization of the Export-Import Bank should be included in what many in Congress consider to be a piece of must-pass legislation.
And it merits mentioning that there is strong bipartisan support for the Ex-Im Bank, so it's not as if this would be the inclusion of a controversial proposal. No doubt there are some members of Congress who oppose it, but there are clear majorities in both Houses of Congress that support the reauthorization of the Export-Import Bank. And we believe it should be included in whatever transportation bill Congress acts on.
Q: I want to ask you about the Iran deal. There was a poll that came out yesterday by Pew that indicated that among the Americans that have heard about the deal, there's actually more disapproval than there is approval. And the poll was conducted at the same time that you all were sort of doing your lobbying push -- many interviews and multiple statements, the President doing that long press conference. I'm wondering what your reaction is to that and what your plan is to shift that public opinion.
MR. EARNEST: Not particularly concerned about it. It's one data point and it is a data point in a poll that did not spend a lot of time talking to the American people about the facts before soliciting their opinion. And that's why it's only a data point that we consider with the other data points that had been presented. And there is some polling data that does indicate greater openness to the agreement.
I think the skepticism that many Americans have about this agreement, regardless of which poll you consult, is their concern about trusting Iran. And I will tell you that that is a concern that is shared by the President of the United States, which is why the President insisted that whatever agreement was reached include the most intrusive set of inspections that have ever been imposed on a country's nuclear program. That effectively shuts down every pathway that Iran has to a nuclear weapon including the covert path.
And that's -- so as the public evaluates this agreement, that's an important factor for them to consider, which is to remember what the President said about this, which is that he doesn't trust Iran either, and that this agreement is not rooted in mutual trust. This is an agreement that rooted in the ability of the international community and international experts to verify Iran's ongoing compliance with the agreement.
In fact, that is why the United States and our negotiating partners insisted that Iran take the most critical steps to limit their nuclear program, including reducing their uranium stockpile, removing 13,000 centrifuges, rending harmless their heavy-water reactor at Arak before any sanctions relief was offered. And that I think in some ways best illustrates the approach of the administration to this deal, which is that we insisted on Iran taking significant verifiable steps before any sanctions relief was offered.
Q: Can you talk a little bit about any of the -- any calls the President may be making or any -- can you sort of describe the lobbying effort that the White House is making? We're hearing about the opposition lobbying effort from multiple groups, very well-funded, that are going to be going on air with ads against this deal over the next 60 days. Can you talk about what the White House will be doing to counter that?
MR. EARNEST: We can get you some more details. But the White House and the administration are committed to building on the public case that the President initiated in his address to the nation last Tuesday morning in helping the American people understand exactly how this agreement will prevent Iran from obtaining a nuclear weapon, and why preventing Iran from obtaining a nuclear weapon is a critical national security priority -- not just the United States but also our closest ally in the Middle East, Israel, and our partners in the Middle East with whom we have important security relations.
Rebecca.
Q: Josh, congressional Republicans have voted to introduce legislation to defund Planned Parenthood. Senator Paul introduced an amendment to the highway bill today to eliminate all taxpayer funding for it. I know you said you didn't want to issue any veto threats, but would the President veto any legislation with language defunding Planned Parenthood?
MR. EARNEST: Well, obviously we do not all support a measure like that. And you've heard me take a pretty dim view in the past of ideological riders that are unrelated to the baseline bill, and I think, in this case, that rider that seems to be floated by Senator Paul would fall into that category.
Q: Is the President concerned at all about the reports surrounding the video that surfaced last week?
MR. EARNEST: Well, as I previously indicated, I haven't spoken to the President about the actual videos. I have read the reports, and I'm confident that he has, too, raising significant concerns about the way in which those videos were selectively edited to distort not just the words of the individual speaking, but also the position of Planned Parenthood. They have made very clear that they subscribe to the highest -- they subscribe and implement the highest ethical standards in carrying out their operations. So for questions about that, I'd refer you to Planned Parenthood, obviously.
Q: And on justice reform, how involved is the White House in the justice reform discussions happening within the Senate Judiciary Committee? And how confident are you that Chuck Grassley, despite his opposition in the past to reducing mandatory minimums, is making significant progress?
MR. EARNEST: Well, I know that there are number of administration conversations that have taken place between members of Congress in both parties and senior administration officials, including officials at the Department of Justice. I don't have any specific conversations to tell you about. I think the reason that we continue to have those conversations is that we have started to see a new openness from some Republicans to making some common-sense reforms to our criminal justice system that would actually save taxpayers money, but also make our system both more fair and bolster public safety.
So we've been encouraged by what appears to be a genuine bipartisan effort to make progress in this area. And we certainly will play an important role in trying to facilitate that agreement. And the President would relish the opportunity to sign into a law a piece of legislation that would accomplish those goals.
Q: And just one more. Momentum has been building on the Hill to stop federal funding to sanctuary cities. Again, would the President veto legislation that aims to punish these cities, counties and jurisdictions?
MR. EARNEST: The irony that I have noted in this situation is that many of those pieces of legislation were written and are supported by Republicans who opposed comprehensive immigration reform. And you heard me say on countless occasions over the fall that blocking comprehensive immigration reform would perpetuate a system that is the closest thing we have to amnesty. It sounds like a lot of Republicans now have taken that view. They understand that the situation -- that the system that they chose to perpetuate actually does inhibit our ability to most effectively implement the law in a way that keeps our community safe.
That's why the President himself took steps, using his executive authority, to add greater accountability to our broken immigration system, to focus our limited law enforcement resources on those individuals who do pose a threat to public safety.
I'll remind you that the legislation that did pass the Senate with the support of every Democrat and, I believe, a dozen or so Republicans would have included an historic investment in border security. It also would have ramped up interior enforcement of immigration laws against dangerous individuals. It would have enhanced penalties for repeat immigration violators with sentences of up to 20 years for certain aliens who were convicted of felonies prior to their previous removal or departure. It would have increased penalties for passport and immigration document trafficking and fraud. And it would have made it easier to remove and deport individuals convicted of gang-related crimes, or who have been repeatedly convicted of drunk-driving violations.
These are the kinds of enforcement provisions that were included in the law that Republicans blocked. So when they raise concerns about how effectively our immigration system is working to keep the community safe, they have no one to blame but themselves.
Q: But would he specifically veto legislation that withheld federal funding from --
MR. EARNEST: I think I've articulated why we don't take those legislative proposals particularly seriously.
Jordan.
Q: Thanks, Josh. On the same issue, Leader Pelosi and Congressman Lofgren said today -- they called for a review of the policies surrounding immigrants who are held by federal prisons that have immigration detainers. Is that something that the administration would be open to, reviewing those practices and those communication practices?
MR. EARNEST: I'd refer you to the Department of Homeland Security for the way that they implement these policies. As you know, the President announced some policy changes that would actually focus our law enforcement resources on those individuals who pose a threat to public safety. And part of that was done with the goal in mind of more effectively coordinating the efforts of federal law enforcement authorities and local law enforcement authorities. So for the kinds of policies that are in place and how those can be shaped to make them more effective, I'd refer to the Department of Homeland Security.
Mark.
Q: Josh, what can you tell us about the timing yesterday on the proclamation on Chattanooga? It came out three hours after congressional leaders ordered flags lowered at the Capitol. Was that a factor in your issuing a proclamation?
MR. EARNEST: Well, Mark, obviously, we make these decisions independent of leaders in Congress. But I will note that the proclamation was issued right around the same time that the President was delivering a eulogy for the five servicemembers who were killed in East Tennessee last week.
Q: Can you say why it was issued five days after the shootings?
MR. EARNEST: I don't have a lot of insight to provide to you in terms of that decision-making process, other than to note that it's a decision that was made and announced yesterday. And the flag above the building that we're standing in right now continues to fly at half-staff in memory of those who were killed in Tennessee last week.
Q: Then it was planned in advance to be issued yesterday?
MR. EARNEST: I don't have any more timing details to share with you.
Chris.
Q: Can I follow up on that?
MR. EARNEST: I'll get to you.
Q: Just really quick on Iran. You've said, others in the administration have said that the hostages who are being held there could not be and were not part of the process of making this nuclear deal. But today Iran's deputy foreign minister, who is also a lead negotiator, said the issue of Americans imprisoned in Iran was negotiated during nuclear talks. In fact, the way he put it was that the issue of both Iranian and American nationals imprisoned in both countries was negotiated. Your reaction to that statement?
MR. EARNEST: Well, what I would simply say is the position that we have regularly communicated to all of you is not entirely inconsistent with what he's just described. What we have indicated and Secretary Kerry acknowledged that essentially every time the American and Iranian negotiating teams met that Secretary Kerry raised the need for Iran to release those Americans who are currently being unjustly detained by Iran. These are American citizens who should be released and have the opportunity to be reunited with their families. The President mentioned each of their cases yesterday, as well. What is true, however, is that there's no one on the U.S. side who believed that using these American citizens essentially as a bargaining chip in a nuclear negotiation was going to make it more likely that they would be released.
There are a variety of reasons for that. I think the best one is that it certainly was not a foregone conclusion that the nuclear agreement would be completed, and that's why it seemed rather unwise to pin the stakes -- or pin the hopes of these individuals on a rather uncertain outcome. The United States is going to insist upon their release. And we do not believe that these American citizens who are being unjustly detained should be used as a bargaining chip. And this is a forceful case that Secretary Kerry made by his own account at every meeting that he had with Iranian negotiators.
Q: But did that get a little muddied when you talk about raising the issue in the middle of negotiations?
MR. EARNEST: Well, I guess I suppose that you could see it that way -- although I could also imagine you asking me about why Secretary Kerry spent hours with senior Iranian officials but didn't even mention the fact that there are three Americans who are being unjustly detained in Iran. And so I think it makes sense that in the context of these negotiations, that Secretary Kerry would raise their case, but would do so without allowing the Iranians to use them as bargaining chips.
James.
Q: Let's start on Iran, and then we'll return to Chattanooga, if we could. During his appearance on "The Daily Show," President Obama invoked the name of former Vice President Dick Cheney in a way that puzzled some people. Why was the President making reference to Dick Cheney yesterday?
MR. EARNEST: Well, I think he was trying to illustrate that there were some critics of this agreement, the vast majority of them Republicans, who suggest that the President had not sufficiently -- or had somehow not pressed the hardest possible bargain, and there are many Republicans who have indicated that if they were negotiating the agreement that they would have done so more effectively.
The fact is that under this President's leadership, we succeeded in uniting the international community to come to the negotiating table to compel Iran to participate in constructive negotiations and convince Iran to take steps to limit their nuclear program, to significantly reduce their uranium stockpile, to remove centrifuges and all the rest. And that is a way that we can verify their compliance with the agreement and prevent Iran from obtaining a nuclear weapon. That was the goal that we set out to achieve, and that was the one that was achieved.
Q: Because to some it might seem as though the President, in a number of remarks in recent weeks, has some kind of fixation with Dick Cheney or sees himself as the anti-Dick Cheney. Does he see himself as the anti-Dick Cheney?
MR. EARNEST: No, I don't think that's the way he would describe himself.
Q: To Chattanooga. (Laughter.) A lot of Americans see the President of the United States rushing to make congratulatory phone calls to pro athletes who come out of the closet, to plaintiffs in same-sex marriage litigation who prevail as the Supreme Court. They see aides here at the White House rushing to swath the executive mansion in rainbow colors only hours after that same-sex ruling from the Supreme Court, but they also see this President of the United States not reaching out to the families, say, of Kathryn Steinle, not reaching out to the families of four personnel who in an apparent homeland terrorist attack were killed at Chattanooga. And they might rightly wonder about how the President goes about these kinds of decisions -- which families to call, which individuals to call, when flags get lowered. It seems like he might be falling out of touch with the way ordinary Americans view these gestures and his choices in terms of who he bestows them on.
MR. EARNEST: Well, James, I think the President is primarily focused on doing his job. And the job of the United States President -- when we see a crime be committed against a military installation inside the United States, the expectation that the average American person has is that the President is going to insist the federal investigators get to the bottom of the crime.
That's why, hours after this event occurred, the President, who had been traveling on the road, returned quickly to the White House and immediately convened a meeting with his top counterterrorism advisor and with the Director of the FBI. He received a detailed briefing from all of them about what was known about the case, and the President spoke to all of you and insisted upon a thorough and prompt investigation. That's the expectation that I think the average person has for their President, and that's exactly what the President fulfilled.
I'd also note they would expect that the President find an appropriate venue for paying tribute to the service of those Americans. And that's why, yesterday, the White House announced that the U.S. flag that flies over the White House would be lowered to half-staff. It's also why the President gave an extended and moving eulogy, singling out the names and stories of each of the individuals who was lost in that attack in Chattanooga. And doing so before the national convention of the Veterans of Foreign Wars is an appropriate way to pay respect and to honor their service to the country.
I think that's what the American people expect of their President, and I think in this case, the President of the United States delivered.
Jerry.
Q: I wanted to follow up on the negotiations about the Americans held in Iran. I know the President spoke passionately about it yesterday, but I'm curious what the next steps are. I mean, with the nuclear agreement, for all intents and purposes, done, at least from a high-level, diplomatic negotiation standpoint, are these channels of communication still open? Do we expect this now to be the chief topic of discussion whenever Secretary Kerry speaks to his counterpart, or in any future conversations between President Obama and President Rouhani?
MR. EARNEST: Well, we've made clear that in previous conversations the President has mentioned the priority that the United States of America places on the safe return of those Americans.
I don't, frankly, know when the next conversation will occur either between President Obama and President Rouhani, or even Secretary Kerry or Foreign Minister Zarif, his counterpart. But what will continue to be true is that the United States will make their safe return a top priority. I would anticipate you'll hear the President continue to mention that that's the case.
What you'll also hear, though, is that the United States has other significant concerns with Iranian behavior. And we're going to continue to seek to more effectively counter Iran's nefarious activities in the region. And we're going to do that both primarily by seeking to further strengthen our ties with our closest ally in the region, Israel, but also to strengthen our security cooperation with our allies, our partners in the Gulf.
Q: So does that mean that the United States sort of relies then on these other -- and I know we don't have like diplomatic relations with Iran -- that's certainly -- probably presents its own logistical situation. But is that -- does the White House see with the nuclear deal done more or less -- I wouldn't use the word leverage, but at least -- does this issue now become more to the forefront and not so much just another issue that was discussed in the context of the Iran talks?
MR. EARNEST: Well, I think what I'd say, Jared, is that this has always been an issue at the forefront for the President and it will continue to be moving forward. I don't have an update for you on our ongoing efforts to secure their release, other than to assure you that those efforts remain ongoing.
Molly.
Q: I'd like to follow on a few questions from Susan Rice about Guantanamo quickly.
MR. EARNEST: Okay.
Q: Obviously, the administration has made clear that they want Guantanamo to be closed. They've made this a priority. Members of Congress have asked for a plan to close Guantanamo. We know that Lisa Monaco and the Defense Secretary have promised that to Senator McCain. Defense Secretary Carter has been speaking about this publicly. Why has the White House been reluctant to acknowledge that they're working on this plan? And why have they cited Congress asking for this plan as a reason to veto the NDAA if, in fact, they want it to be close? Also Secretary Carter suggested he wasn't confident Guantanamo could be closed in this administration. What reason do you have to be confident that that goal can be achieved? What will you be doing differently to convince members of Congress who perceive perhaps that the White House is putting pressure on the Defense Department to put politics above national security, particularly when we have reporting from The New York Times last night that Susan Rice and other members of the Security Council gave Ash Carter a memo that suggested he had 30 days to make decisions on transfers?
MR. EARNEST: There's a lot there. So let me try to fill you in. Well, let me confirm for you that the administration is, in fact, in the final stages of drafting a plan to safely and responsibly close the prison at Guantanamo Bay and to present that plan to Congress.
That has been something that our national security officials have been working on for quite some time, primarily because it is a priority of the President. He believes it's in our clear national security interest for us to close the prison at Guantanamo Bay.
And in order to reduce that prison population we need to do a variety of things. The first is we need to continue to responsibly transfer to foreign countries those detainees who have been designated for transfer. Of course, that does require certification by the Secretary of Defense, that any national security risk associated with that transfer can be sufficiently mitigated.
I would point out -- you've been covering this closely, Molly, so you know that just within the last few weeks there was a transfer of some detainees from the prison at Guantanamo Bay to Oman.
The second thing we need to be able to do is to continue to carry out prosecutions of detainees who can be charged in the military commission system. There are a couple of individuals, including one of the masterminds of the 9/11 plot, and one of the individuals who was involved in the planning of the bombing of the USS Cole who are currently going through that military commission process right now.
We also need to provide the remaining detainees that are not designated for transfer with periodic reviews to assess whether their continued detention remains necessary. And ultimately, we need to explore individualized disposition options for the remaining detainees.
So this is complicated work, but we've made a lot of important progress since the President took office. And just this year, the detainee population at the prison at Guantanamo Bay has been reduced from 127 to 116. The concerns that we continue to have with the NDAA are rooted in the fact that for years now, basically since the President took office, we have seen members of Congress -- and this is true of both Democrats and Republicans -- repeatedly impede the effort to close the prison at Guantanamo Bay, despite bipartisan agreement that closing the prison is actually in the national security interest of the United States.
The fact is continuing to operate that prison is not an effective use of taxpayer resources and it certainly is not consistent with our national security interest because we know that some extremist organizations use the continued operation of the prison at Guantanamo Bay as a recruiting tool.
So there are a variety of reasons why this continues to be a priority, and there are a variety of reasons why we expect bipartisan support for our effort to close the prison, and not continued obstruction from Congress. That's why we're continuing to work on a plan that, when it's completed, we'll be prepared to present and share with Congress.
Q: Can I follow up with one more?
MR. EARNEST: Sure.
Q: Members of Congress have also suggested that as part of this plan they want to see something to the extent of an overarching U.S. detention policy. It's been suggested to me that we don't currently have a U.S. detention policy, that it's ad hoc. They want the questions answered of in the future if there is an enemy combatant detained by the United States, how will they be interrogated? How will they be held? If not Guantanamo Bay, then where and how? And we currently have our first Islamic State detainee at the moment and those questions haven't been answered either.
MR. EARNEST: Well, Molly, I think that you can actually take a look at the track record that this administration has of taking terrorists off the battlefield. In some cases, that means capturing them. When they're captured there is a process, a policy that was created under the President to extract as much intelligence information as possible to advance our national security interests. And there has been a discussion in a variety of settings about how the extraction of that intelligence has been useful in carrying out other counterterrorism operations. And there are countless examples of those individuals, after being debriefed for intelligence value, then being prosecuted in our criminal justice system here in the United States.
And I don't have the list in front of me, I didn't bring it with me today, but we can provide to you a list of the high-profile, violent criminals, violent terrorists that have been brought to justice in the United States in the context of our criminal justice system. We have demonstrated, despite the skepticism of a lot of critics on Capitol Hill, that that is an effective way for us to keep the American people safe. It is also an effective way for us to walk the walk when it comes to advocating our basic -- the value that we place on human rights.
So this is a record and a policy process that the President is proud of. Now, obviously there are a range of challenges associated with the prison at Guantanamo Bay and it will require some additional -- the formulation of some additional policy, but that's part of the planning process that's currently underway with the President's national security team right now.
Cheryl.
Q: Thanks, Josh. Back to the highway bill. I know you said that you were continuing to look at the pay-fors, but could the administration support a bill that used the sale of crude oil from the Strategic Petroleum Reserve as a way to pay for highway funding?
MR. EARNEST: Well, Cheryl, I can't take a position on that right now. It's still something that's being evaluated by our team.
Q: Okay. And then I'll try another. Yesterday, the President called on Republican leaders to start budget negotiations, to lift the sequester. Did you get any response from that?
MR. EARNEST: Not that I'm aware of. Maybe in some way or another there was a response sent. But there has not been the kind of active engagement by Republicans in negotiations with congressional Democrats that we would like to see. And there is a tendency in the legislative process to kick things close to the deadline and to allow those cliffhangers to be a process for driving ultimate decisions. And that is a process that has not served the country very well -- primarily because there is so much gridlock and dysfunction on Capitol Hill right now that even setting up those deadlines has previously resulted in some significant lapses.
The reauthorization of the Patriot Act is the best example that I can think of in that regard -- that there was a sense by some Republicans in Congress that they didn't really need to engage on these issues with the hope that they could just jam it through right before the deadline. But that was a deadline that was missed.
And that is why we urge Republicans in Congress to not play the same game of chicken with the budget of the federal government of the United States and the U.S. economy. We know that a government shutdown would have a detrimental impact on the U.S. economy. It did last time, when they played this game, and it would this time if they choose to play the game again.
So we believe that these negotiations should start right away. We believe that Democrats and Republicans should sit down at the negotiating table, like they did last time, to find some common ground and reach an agreement that's in the best interest of our national security and the best interest of our economy. Unfortunately, that process of trying to negotiate that agreement didn't occur until after a government shutdown occurred. We're hopeful that this time we can dispense with the drama of government shutdown, have the negotiations start sooner, and put this to rest by settling on some bipartisan common ground before the deadline approaches.
Q: Just to follow up, Josh. The Federal Aviation Association -- Authority, rather -- issued the President's very particularly detailed travel itinerary. This went to airlines. It went to pilots, it went to staff, then travel agents, and then finally to Facebook. In light of the age of social media, do you think that it's even possible now to keep the President's schedule private before he actually travels on some of these trips, these foreign trips, which is so critical to his security?
MR. EARNEST: Well, Suzanne, as you know, extensive amounts of information about the President's schedule have already been distributed, even to all of you, so there are details about the President's schedule that are already known. But the details of the President's schedule that are critical to keeping him safe are details that have not been disclosed publicly at this point. And that's why we do not believe at this point that a scheduling change, or any change to the President's itinerary is necessary.
This is obviously different than traveling to a place like Iraq or Afghanistan, where the President's travel plans are not announced in advance. But we obviously have taken some important precautions to keep the President safe while he is traveling in Africa. And at this point, there's no reason to think that those precautions need to be changed, particularly in light of a Facebook posting.
Christi.
Q: Can you just go back to the question April asked of Ambassador Rice a little while ago, about the President's personal connection to this trip to Kenya? How did the idea for this trip arise? Is this something that the President has been wanting to do for a while? And is this in any way a personal pilgrimage for him?
MR. EARNEST: I wouldn't describe it that way. And I think for reasons that the President alluded to in his news conference last week, traveling to Kenya as a private citizen was a very different experience for him than traveling to Kenya as the President of the United States; that the security precautions and logistical challenges of traveling as President will prevent him from visiting the village where his familial ties are the strongest. That is something that he was able to do as a private citizen, but he will not be able to do that this time around.
I think, based on the way the President wrote about his first trip to Africa in his book, I think you probably could describe that a personal pilgrimage of the President. This trip will be materially different. I don't want to leave you with the impression that the President is not looking forward to it. He certainly is, both for personal reasons but also for the important policy reasons that Susan discussed when she was out here. But the personal impact of this trip will be much different than the personal impact of the trip the President took -- or the trips that the President has taken as a private citizen.
Q: Can I follow up on Christi's question, following up on my question?
MR. EARNEST: You can do one more, and then we'll do --
Q: But the issue is -- and I heard the President when he said being a private citizen versus being in the bubble as President. But aren't both significant in their own right? Each one could stand alone, significantly? I mean, he was a private citizen free to roam and do what he wanted to do in his father's homeland. But then, as President, he goes back as President -- the first African American President -- to where his father was born. I mean, doesn't that stand alone as well, just as significant as being a private citizen traveling?
MR. EARNEST: Well, April, the trip will be significant in no small part because it's the first visit by any sitting U.S. President to Kenya, as Susan mentioned. There are important policy priorities that will be discussed. Some of them are related to the economy; some of them are related to counterterrorism and security issues. These are important priorities, and the President believes that it will be a worthwhile trip because of that.
There's no denying that the fact that the President is traveling to the country where his father was born is important and makes it different than other important foreign trips that the President has taken. That being said, the expectation that all of us have, and I think the expectation that the President has, is that the kind of personal time that he'll take when he's there will not be nearly as significant or as impactful as his previous trips.
Steve.
Q: On Iran. You've made, and the President has made, the case that the President 10 years from now will have a better ability to deal with Iran, that our military will have better targeting, et cetera. But isn't there the potential here for Iran to have much better air defenses 10 years from now? That's one of the big concerns I've heard from members of Congress. People like Senator Menendez are very concerned about Russia's sales of S-300 missiles to Iran, which they suspended for a number of years and now seem to be on track, missiles that can potentially render our conventional air forces that aren't stealth unable to attack Iran's targets. Isn't that a big concern for a President 10 years from now, that a wealthier Iran will be able to make it much harder to attack their nuclear targets?
MR. EARNEST: Well, Steve, I think you're asking some detailed questions about some U.S. military capabilities, and I'd urge you to consult with the Department of Defense about them -- some of which I'm sure they'll be willing to discuss and some of which I'm sure they won't be willing to discuss.
I will just say a few things about this. The first is that there will continue to be in place against Iran significant limitations on the kinds of arms and missile technology that Iran can acquire. And, frankly, what the President is concerned about -- and I alluded to this in a previous answer -- is coordinating more closely with international organizations and with countries around the world, including countries in the region, to better enforce the laws that are currently on the books, to do a better job of interdicting the transfer of illicit technology as it relates to arms and missiles to Iran. So that is one priority that the President will continue to pursue, even after this agreement is completed.
The second thing is that there is no denying the significant intelligence value that's derived from these international inspections. I'm certainly not an expert in this field, but this is something that our military and intelligence officials have said in public, which is that this knowledge about Iran's nuclear program -- locations, capabilities -- will enhance our ability to respond, including militarily, if necessary.
That certainly positions the President of the United States 10 years from now -- I was going to say the next President, but we're talking about an even longer term in the future than that -- not just the next President, but the President after that. That President, whoever that person is, will be in a much better position to confront Iran and their nuclear ambitions than, for example, this President was in a position to do.
You'll recall when this President took office that Iran was on the march toward a nuclear weapon, and the international was fractured. Ten years from now -- and when President Obama took office, there was very limited insight into Iran's nuclear program. For example, there was an entire nuclear facility that had not yet been discovered. That will not be the case for the President 10 years from now.
Ten years from now, the President who's sitting in the Oval Office will know detailed information about the scope and capability of Iran's nuclear program. And they will also have the benefit of the unanimity of international opinion about how to limit Iran's nuclear ambitions. Iran will have signed the NPT. That means that they will have agreed to never pursue a nuclear weapon. There will also be permanent sanctions in place to determine if they cheat on that commitment, and if they do, there will be unanimity of opinion that they need to be held to account.
So it's not just that the President 10 years from now will have a stronger hand when it comes to the possible use of the military option -- that that President 10 years from now will also have a much stronger hand when it comes to diplomacy and building strong international support for preventing Iran from obtaining a nuclear weapon. And that is another important long-term benefit of this agreement.
Q: On the NDAA, since you mentioned it in relation to Guantanamo, there's a lot of doubt -- there always has been on Capitol Hill -- that this President would actually carry through on his veto threats over the Guantanamo provisions. Can you affirmatively say as they're negotiating that bill on the Hill that the President -- this will be the year he'll actually deliver on a veto threat if they continue to put in those restrictions in that bill? Because every year he's threatened to veto it -- sometimes from the podium, sometimes not -- and every year he's ended up signing that bill.
MR. EARNEST: Well, Steve, what I would say is that -- the first thing I would do is encourage you to take a look at the statement of administration position that we released when the NDAA was submitted.
Q: It is weaker this year than last year. Last year, Jay Carney issued a statement saying the President will veto this bill, and he ended up signing it. This year his advisors would recommend a veto, which is a weaker version. And it kind of suggests, well, maybe this will be -- it suggests to people on Capitol Hill maybe the President is going to do what he's done the last number of years and squawk about it, but when it comes down to it, he'll decide, I'm not going to veto this enormous bill full of a lot of stuff that I and the Pentagon want.
MR. EARNEST: Well, the reason I cited the statement of the administration position is to illustrate that there are a long list of concerns that we have with provisions included in that bill. So there's a long list of reasons to have concerns about the way that that bill is currently drafted.
And I don't mean to minimize the significant concerns we have about the Guantanamo provisions included in the legislation. I just -- it seems appropriate to acknowledge that there are a number of other concerns, as well. And look, the fact is that when it comes to closing the prison at Guantanamo Bay, there is bipartisan agreement that continuing to operate that prison is not in the best interest of the United States and our national security. Even President Bush, the previous President, has expressed that view. That should be an indication that there is a lot of bipartisan common ground to be seized here.
And unfortunately, Congress's dysfunction has prevented that from occurring. And we're hopeful that we can try to short-circuit that dysfunction and actually bring Democrats and Republicans together around a noncontroversial idea, which is that there has got to be a better way for us to spend taxpayer dollars than to spend *more than $100 million [about $350 million] a year operating a prison that only has I think now 116 inmates. There also has to be a better way for us to protect our national security interests than to deliver on a silver platter a particularly effective recruiting tool for terrorists, which is to continue the operation of that prison.
So there are a number of reasons why this is a priority. And I don't know what to say other than to just assure that this is an issue that the President takes very seriously.
Q: But you're not saying from the podium today the President will veto this bill if the Guantanamo provisions are included?
MR. EARNEST: I don't have to say it. It's already been written on paper. And this is --
Q: -- would recommend. It's not the President absolutely will -- if you actually said those words, we'd all be writing about it, I would imagine.
MR. EARNEST: You would all be writing what?
Q: If you said the President will veto any defense bill -- any bill, period -- if it prevents you from closing Guantanamo.
MR. EARNEST: The President I think has made crystal-clear that he strongly opposes the inclusion of provisions that inhibit the closing of the prison at Guantanamo Bay. And because we've made that a priority, that's why the President and his advisors have concluded that if it's included in the NDAA that the President will veto it.
Connie, I'll give you the last one.
Q: Thank you, Josh. (Inaudible) would you recommend to the President that the U.S. defend Israel?
MR. EARNEST: Well, the President has indicated that there is an unshakable bond when it comes to the United States' commitment to Israel's security. And the best example I can provide of this is the creation and construction of the Iron Dome program under the leadership of President Barack Obama. And you'll recall that on a fairly short time frame last summer, when that Iron Dome system was being used to protect innocent Israeli citizens from rockets being fired by extremists, President Obama went to Congress and succeeded in getting a bipartisan majority to agree to the prompt replenishment of that system to ensure the ongoing safety and security of Israeli citizens.
That's just one example of how seriously the President takes the U.S. commitment to the security of Israel.
Q: Would the U.S. send troops into Israel's defense?
MR. EARNEST: I'm not going to speculate on hypotheticals other than to urge you to take a look at the President's record, which demonstrates not just as matters of policy, but also as a matter of the President's personal view that there is an unshakable commitment that this administration and this country has to the safety and security of Israel.
I'm going to go. Thanks, everybody.
END 2:50 P.M. EDT
Barack Obama, Press Briefing by Press Secretary Josh Earnest Online by Gerhard Peters and John T. Woolley, The American Presidency Project https://www.presidency.ucsb.edu/node/311462