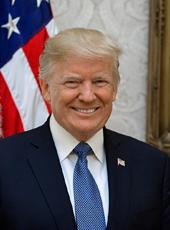 Pool Reports of November 5, 2020
Pool Reports by Hans Nichols, Axios

Sent:
Reports:
November 5, 2020
10:37

In Town WH Pool Report #1: Pool has taken COVID tests

Good morning from the White House.

Pool is unaware of any changes to the President's public schedule from the guidance last night: "THE PRESIDENT has no public events scheduled."

November 5, 2020
12:35

In-town WH Pool report #2: Lunch lid until 1:30

No changes to the President's schedule to report.

November 5, 2020
16:51

In-Town Travel Pool Correction to #3: NO TRAVEL PHOTO LID

Apologies, your pooler was duped by some prankster. There is NOT a TRAVEL PHOTO LID.

November 5, 2020
17:53

In-Town Pool Report #4 See updated guidance from the WH. POTUS remarks in the briefing room at 630

FOR IMMEDIATE RELEASE
November 5, 2020 UPDATED DAILY GUIDANCE AND PRESS SCHEDULE FOR
THURSDAY, NOVEMBER 5, 2020

UPDATE: The President delivers remarks at 6:30PM.

In-Town Pool
Wires: AP, Reuters, Bloomberg
Wire Photos: AP, Reuters, AFP, NYT
TV Corr & Crew: CBS
Print: Axios
Radio: ABC

EST

10:00AM                       In-House Pool Call Time

6:30PM                        THE PRESIDENT delivers remarks

On Camera

James S. Brady Briefing Room

November 5, 2020
18:09

In town WH pool report #5: Reminder over the loudspeaker: If you do not have a seat in the briefing room, you are now allowed in the briefing

And just to clarify for those of you who have asked, this 630 event is not open press.

November 5, 2020
18:45

In-House WH Pool Report #6: two minute warning

[APP Note: No additional text was included in this report.]

November 5, 2020
19:09

In-Town WH Pool Report #7

The president walked out to the briefing room at 6:47, accompanied by White House press secretary Kayleigh McEnany.

He exited the room at 7:03 to a hail of shouted questions, which he did not answer.

November 5, 2020
19:17

In-town Pool Report #8: WH called a travel photo lid at 7:14

Your pooler double checked with the press office and this is, indeed, an official lid.

Apologies for the earlier error.
Donald J. Trump, Pool Reports of November 5, 2020 Online by Gerhard Peters and John T. Woolley, The American Presidency Project https://www.presidency.ucsb.edu/node/352438