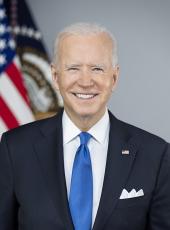 Pool Reports of January 13, 2023
Pool Reports by Lauren Gambino, The Guardian
Sent:
Reports:
January 13, 2023
10:04

In-town pool report #1

Good morning from the White House. I'll be your in-town print pool reporter for the day. Pool call time is 10:15 AM.

Below is the schedule, but we've been notified of one update: POTUS' departure from the WH has been pushed back to 2:45 PM. (Gather at the Palm Room Doors now at 2:35 PM.)

Feel free to reach out if you have any questions.

Thanks!

EST

9:00 AM THE PRESIDENT receives the Presidential Daily Briefing
Closed Press

10:15 AM In-Town Pool Call Time

11:15 AM THE PRESIDENT welcomes Prime Minister Kishida Fumio to the White House
South Lawn
Open Press (Pre-Set 10:15 AM, Final Gather 10:30 AM — Palm Room Doors) [RSVP here by 6:00 AM]

11:20 AM THE PRESIDENT holds a bilateral meeting with Prime Minister Kishida Fumio
Oval Office
In-House Pool Spray (Gather 11:10 AM — Rose Garden)

11:45 AM THE PRESIDENT and Prime Minister Kishida Fumio participate in a working lunch
Cabinet Room
Closed Press

12:10 PM Out-of-Town Pool Call Time
Joint Base Andrews Overhang

1:45 PM THE PRESIDENT departs the White House en route New Castle, Delaware
South Lawn
Open Press (Gather 1:35 PM – Palm Room Doors)

2:40 PM THE PRESIDENT arrives in New Castle, Delaware
Delaware Air National Guard Base, New Castle, Delaware
Out-of-Town Pool

Briefing Schedule

12:30 PM Press Briefing by Press Secretary Karine Jean-Pierre and Senior Advisor for Public Engagement Keisha Lance Bottoms

January 13, 2023
11:23

In-town pool report #2: Kishida arrival

POTUS emerged from the White House at 11:17 to greet Japanese Prime Minister Kishida, whose motorcade pulled up shortly after.

A reporter shouted a question about why he didn't disclose that classified documents had been found on his property but he didn't turn or respond. He gave a thumbs up when asked how FLOTUS was doing.

When Kishida's van pulled away, Biden had his arm around him. They smiled for photographs between American and Japanese flags. They then turned and walked inside.

It's blue skies and about 47 degrees on the South Lawn.

January 13, 2023
11:42

Pool report #3: Oval Office spray

Biden and Kishida walked along the Colonnade and into the Oval Office at about 11:25. They then both gave remarks.

Biden welcomed Kishida and said he looked forward to discussing how to advance the countries shared values.

Kishida thanked Biden for the warm welcome on his first visit to Washington since becoming PM. Biden jotted notes as Kishida spoke.

After they finished their remarks the leaders shook hands and smiled for photographs, ignoring shouted questions.

Biden paused regularly during his remarks to allow for translation. The same happened when Kishida spoke.

I will send highlights in a follow up report but check against the transcript some parts of the remarks were difficult to hear.

And we were rushing from the south lawn to the oval so a small addendum to the previous report: the reporter asked why he hadn't disclosed *sooner* that classified documents had been discovered at his properties.

January 13, 2023
12:11

In-town pool report #3a: Biden and Kishida remarks in Oval Office

Biden began by saying they were meeting at a "remarkable moment" for their alliance.

"I don't think there's ever been a time when we were closer," Biden said of the two nations. He then said Kishida told him last year during a visit to Japan that the US and Japan were "two nations that share fundamental values. I couldn't agree with you more. We are."

Biden said he looked forward to discussing how they could advance their "shared values".

"To be crystal clear, the United States fully, thoroughly, completely committed to the alliance," Biden said.

Kishida said the counrties face a "challenging and complex security environment" and noted his decision to increase Japan's defense budget.

It was extremely chaotic in the room and nearly impossible to make out the shouted questions. Again, please do check the quotes against the transcript.

January 13, 2023
12:14

in-town pool report #4: Biden + Kishida bilat

The White House sends this:

The President is welcoming Prime Minister Kishida Fumio of Japan to the White House to further deepen ties between our governments, economies, and our people.

And this:

The President is holding a bilateral meeting with Prime Minister Kishida Fumio of Japan.

U.S. Delegation
The President
T.H. Antony Blinken, Secretary of State
T.H. Jake Sullivan, Assistant to the President for National Security Affairs
T.H. Rahm Emanuel, Ambassador of the United States to Japan
T.H. Kurt Campbell, Deputy Assistant to the President & National Security Council Coordinator for the Indo-Pacific

Japan Delegation
The Prime Minister of Japan
H.E. Hayashi Yoshimasa, Minister for Foreign Affairs of Japan
Mr. Kihara Seiji, Deputy Chief Cabinet Secretary
Mr. Akiba Takeo, National Security Advisor
Mr. Yamada Shigeo, Senior Deputy Minister for Foreign Affairs

January 13, 2023
12:51

In-town pool report #5: Two minute briefing warning

Two minute warning for the press briefing with press sec and Keisha Lance Bottoms, senior White House adviser for public engagement

January 13, 2023
12:54

in-town pool report #6: briefing begins

The press briefing with Karine Jean-Pierre and Keisha Lance Bottoms began at 12:52.

You can watch the briefing here: https://www.whitehouse.gov/live/

January 13, 2023
13:49

in-town pool report #7: briefing ends

The briefing ended at 1:47 pm. It lasted just about 55 minutes.

January 13, 2023
14:24

Pool report #8: WH departure delayed

We were just notified that the president will now depart at 3:15PM, gathering at 3:05 PM.

January 13, 2023
15:25

Pool report #9: south lawn departure

POTUS exited the White House at 3:18, smiling and waving. He did not stop or take any questions as he walked, alone, to Marine One. He boarded a minute later.

Marine One lifted off shortly thereafter, at 3:23

Also, my apologies for the subject line in the last note. It obviously should have been pool, not poor.

January 13, 2023
15:29

Pool report #10: Traveling with POTUS

From the White House:

Traveling with the President aboard Marine One en route Delaware Air National Guard Base, New Castle, Delaware:

Steve Ricchetti, Assistant to the President & Counselor to the President
Terry Wolff, Special Assistant to the President & Senior Director for the Middle East and North Africa, National Security Council
Pool Reports below by Mineko Tokito Abe, The Yomiuri Shimbun
Sent:
Reports:
January 13, 2023
09:36

Foreign Pool Report #1 Background info ahead of the US-Japan Bilateral Meeting

Good morning and Ohayo Gozaimasu.

I'm Mineko Tokito Abe with The Yomiuri Shimbun Japanese newspaper and it's once again my pleasure to serve as your foreign pooler today.

President Biden is scheduled to hold a bilateral meeting with Japanese Prime Minister Kishida Fumio (kee-SHEE-dah foo-MEE-o) at 11:20am ET (1:20 AM JST) in the Oval Office, followed by a working lunch at 11:45am ET (1:45 AM JST).

The President will welcome the Prime Minister on the South Lawn at 11:15 am ET (1:15 AM JST).

This is Kishida's first visit to Washington since taking office in October of 2021.

He will be visiting the White House after a 10:00 am ET (12:00 AM JST) working breakfast with Vice President Harris at the Vice President's residence. Please see my husband Takaaki Abe's supplemental foreign pool reports for Japan-side details.

*Kishida is the Prime Minister's family name and Fumio is his given name. In 2019, Japan decided to change the way Japanese names are written in English by placing the family name first, as it is traditionally written in Japanese, Korean and Chinese. This is why you will see the surname-given name order, especially for government officials in their official capacity.

To note, Japan just assumed the G7 presidency ahead of its upcoming Group of Seven Summit in Hiroshima on May 19-21. Japan also commenced its two year stint at the U.N. Security Council as a nonpermanent member this month.

Kishida's US visit bookends a whirlwind 5 nation, G7 allies tour with stops in France, Italy, Britain and Canada. Below is a recap of his trip:

In France, Kishida pledged to further deepen bilateral cooperation "in the fields of nuclear and renewable energy, car manufacturing and defense" and announced "stepped up joint military exercises with France" in the face of an increasingly assertive China and a belligerent North Korea. Prime Minister Kishida and President Macron also agreed to "work jointly to face the global consequences of Russia's invasion, especially energy and food security issues." Kishida also had the opportunity to tour the fire-ravaged Notre-Dame Cathedral, which is undergoing reconstruction, drawing parallels to Japan's Shuri Castle which will also be restored to its former glory after also being gutted by fire in 2019.

In Italy, Prime Minister Kishida and President Meloni agreed to elevate relations to a "strategic partnership," and discussed economy, trade and defense issues. The meeting comes within weeks of Japan, Italy and Britain announcing the Global Combat Air Programme (GCAP) venture to develop a next generation fighter jet by 2035.

In the UK, Prime Ministers Kishida and Sunak signed a Reciprocal Access Agreement which would allow for military forces to be deployed to each other's respective territories, paving the way for larger, more complex military exercises. The two leaders also discussed trade and Britain's "accession to the Comprehensive and Progressive Agreement for the Trans-Pacific Partnership (CPTPP)." Kishida and Sunak met at the Tower of London to view "Japanese armor which was presented to King James I in 1613 by Tokugawa Hidetada, Shogun of Japan to mark the first trade agreement between England and Japan."

In Canada, Prime Ministers Kishida and Trudeau "reaffirmed the strength of Canada and Japan's strategic partnership as well as their shared commitment to a free, open and inclusive Indo-Pacific region." Prime Minister Kishida said that he was "very keen to further strengthen cooperation between science, technology and academia" in both countries, and that Liquefied National Gas (LNG) would play a "crucial role" in Japan's energy transition, citing Canada's LNG export terminal as a way Ottawa could help facilitate that. Prime Minister Trudeau in turn announced that the Canadian government would lead a trade delegation to Japan this fall, and that Japanese companies interested in mining and electric-vehicle battery components aim to tour Canada in the spring.

***Before embarking on his trip, Kishida also spoke with Prime Minister Zelenskyy on January 6th after receiving an invitation to visit Kyiv. Following the call, after expressing strong support for Ukraine, he said he was considering a visit during the European leg of his tour, "taking into account various factors," namely the security environment in Ukraine and time constraints that may not allow for such a visit. (Alas, it was not to be.) He continued, "I strongly condemned Russia's continued aggression, and stated that Japan would do its utmost to provide assistance, including to get through the winter, in order to protect the lives of the Ukrainian people." Japan has pledged to provide 300 power generators and 83,500 solar-powered lanterns. Japan has been in lockstep with G7 member states, and was the first Asian country to join Western countries in imposing punishing sanctions on Russia following the Ukraine invasion.

Ahead of his visit today, Kishida held a press conference on January 4th, where he outlined his aspirations for the G7 Presidency:

"Amid various downside risks to the global economy, the G7 must firmly lead the global economy. Furthermore, we are required to demonstrate leadership in dealing with global issues such as infectious disease control and global warming. And as Russia's words and deeds raise serious concerns over nuclear weapons use, I will send a powerful message to the world from the atomic bombed city of Hiroshima toward the realization of a nuclear-free world. With this in mind, I plan to visit France, Italy, the United Kingdom, Canada, and the United States from January 9th, and hold frank discussions, should circumstances permit. As chairman of the G7 summit, I would like to demonstrate strong leadership this year."

Of these, I believe that the meeting with President Biden of the United States will be a particularly significant meeting that will be more meaningful than simply sharing concordant views as chairman of the G7. At the end of last year, Japan made comprehensive revisions to the three documents that form the basis of our national security policy. We then laid out specific measures for the drastic strengthening of Japan's defense capabilities that would give shape to it. Based on this, I would like to show both at home and abroad that the Japan-U.S. Alliance, which is the linchpin of Japan's diplomacy and security, will be further strengthened, while affirming an even closer cooperation with the US to realize a free and open Indo-Pacific."

https://www.kantei.go.jp/jp/101_kishida/statement/2023/0104nentou.html (in Japanese)

On January 8th, prior to setting off on his weeklong G7 Member States tour, Prime Minister Kishida reiterated his enthusiasm as newly minted G7 Chair and his desired outcomes for talks with President Biden:

"I will now visit France, Italy, UK, Canada and the United States. I would like to hold frank discussions with the G7 countries openly and to further deepen our respective personal relationships of trust. We all share a common understanding that we are currently in a severe security environment including Russia's invasion of Ukraine and that the world economy is facing the possibility of downside risks. As G7 Chair, I would like to express my views and confirm coordination on such matters. I believe it is important to confirm our basic stance that we will uphold the rule of law or rules-based international order."

"And as you pointed out, this will be my first visit to Washington, D.C. since I took office as Prime Minister. The upcoming Japan-U.S. summit with President Biden will not only be a meeting of the G7 Chair sharing concordant views, but also an opportunity to discuss the recent revision of Japan's three security documents, including the National Security Strategy. Upon its release last month, we clarified specific measures to reinforce defense capabilities that would underpin this. This Japan-U.S. summit is being held shortly after its rollout. It is a valuable opportunity to reaffirm close cooperation in further strengthening the Japan-U.S. Alliance and our endeavor together towards achieving a free and open Indo-Pacific. I also believe this summit will provide an excellent occasion to show the Japanese and U.S. stance to the international community."

https://www.kantei.go.jp/jp/101_kishida/statement/2023/0108bura.html (in Japanese)

MOFA (Ministry of Foreign Affairs of Japan) also had this to share on the Prime Minister's first visit to the U.S. after taking office:

"As with the European leg of his trip, Prime Minister Kishida's trip to the U.S. will focus on reaffirming coordination towards a successful G-7 Hiroshima Summit as G-7 Chair, as well as on further strengthening bilateral security cooperation as the two nations deepen their interest and involvement in the Indo-Pacific. Last October, the United States released its National Security Strategy (NSS). Since Japan also rolled out its own NSS in December, the Prime Minister will strive to confirm that both countries' national security strategies are in alignment with each other. As the Prime Minister mentioned in his press conference, he hopes this will be an opportunity to reaffirm close cooperation in further strengthening the Japan-U.S. Alliance."

"We will also reaffirm our cooperation to realize a free and open Indo-Pacific. As I mentioned earlier, the purpose of this visit is also to confirm coordination with G7 countries for the success of the Hiroshima summit. On regional affairs, we will coordinate and exchange views on the handling of issues pertaining to China and North Korea, and will confirm cooperation on matters with regards to Russia's invasion of Ukraine such as sanctions against Russia as well as assistance to Ukraine."

Past In-Person and Telephonic Exchanges:

President Biden and Prime Minister Kishida have spoken on the phone and met in-person in their current capacities on numerous occasions:

In Person Meetings:

-November 13th, 2022 in Phnom Penh, Cambodia (ASEAN summit, bilateral and trilateral with ROK)

-September 21st, 2022 in NYC, NY, USA (UNGA pull-aside)

-June 29th, 2022, in Madrid, Spain (NATO special summit, trilateral with ROK)

June 27th, 2022, in Schloss Elmau, Krün, Bavarian Alps, Germany. (bilateral on the sidelines of G-7)

-May 23rd-24th, 2022, in Tokyo, Japan (bilateral, IPEF launch, QUAD summit with AUS, India, Japan, US, as well as a joint press conference)

-Nov. 2, 2021, in Glasgow, Scotland (brief meeting on sidelines of COP-26, U.N. Climate Summit)

Phone Calls:

-October 4th, 2022, following "DPRK's long-range ballistic missile launch over Japan on October 3rd."

-September 8th, 2022, Videoconference with Allies and Partners "to underscore continued international support for Ukraine."

-July 8th, 2022, following "the tragic and violent shooting death of former PM Abe Shinzo."

-April 19th, Videoconference with Allies and Partners on the "international support for Ukraine in the face of Russian aggression."

-March 3rd, 2022, QUAD Leaders call

-February 28th, 2022, Call with Allies and Partners on the "unified response to Russia's unjustified and unprovoked war on Ukraine."

-February 24th, 2022, G7 Leaders meeting

-January 21st, 2022, Virtual bilateral

-October 4th, 2021, Congratulatory call on Election win

As of now, the Japanese side has not released their attendee information.

A Joint Document is expected to be released following the bilateral: A Senior Administration official also confirmed this yesterday, stating that the communique would include "elements of achievement and vision going forward, building on the statement that we had in May when Prime Minister Kishida hosted President Biden and Tokyo, and then the more recent trilateral and bilateral meetings that we had in Southeast Asia as part of the EAS."

Topics that May Be Discussed During the Bilateral Meeting:

As he was departing Japan, Kishida tweeted: In my meeting with President Biden, I intend to confirm our cooperation towards a further reinforcement of the Japan-U.S. Alliance and the realization of a free and open Indo-Pacific, grounded in Japan's new National Security Strategy

The White House announcement of the visit noted that Biden and Kishida would discuss expanding cooperation on a series of regional and global issues ranging from climate change to critical technologies, North Korea's weapon programs, Russia's war against Ukraine as well as "maintaining peace and stability across the Taiwan Strait."

Other potential topics include "space cooperation," "control of semiconductor exports to China," the just-announced extension of the security sphere into space wherein Article 5 of the U.S.-Japan security treaty would be expanded to cover space, and "Japan's planned procurement of U.S. made Tomahawk cruise missiles," which would give Japan counter strike capabilities. Of note, a senior administration official had the following to say on the semiconductor issue: "there's effective dialogue underway between the United States and Japan and other countries, and we'll have more to say on that in due course."

The pair might also discuss the possibility of Biden visiting Nagasaki during this year's Japan-hosted G7 summit in May, although a senior administration official said yesterday that "the only discussions to date have been about the details associated with the President's visit to Hiroshima." A potential history-making visit would mark the first time a sitting American president traveled to the atomic-bombed city in Southwestern Japan. (In 2016, former U.S. President Barack Obama visited Hiroshima also on the occasion of a Japan-hosted G-7, with Kishida accompanying in his capacity as foreign minister--see below).

Events and Announcements Prior to and Pertaining to the Bilateral Meeting:

On Jan.5th, Japan's Minister of Economy, Trade and Industry, Nishimura Yasutoshi met with U.S. Secretary of Commerce Gina M. Raimondo to discuss export controls as well the importance of working together to promote and protect critical and emerging technologies.

Nishimura also spoke at CSIS about reinforcing cooperation with the U.S. on export controls.

On Jan. 6th, U.S. Secretary of Homeland Security Alejandro N. Mayorkas met with Japan's Minister of Economy, Trade, and Industry Nishimura Yasutoshi to discuss the expansion of cyber cooperation and the prevention of the use of forced labor in supply chains. Secretary Mayorkas and Minister Nishimura also signed an updated memorandum of cooperation on cybersecurity to strengthen operational collaboration.

On Jan. 9th, U.S. Secretary of Energy, Jennifer M. Granholm met with Japan's Minister of Economy, Trade and Industry Nishimura Yasutoshi to discuss global energy security and strengthening clean energy cooperation. Secretary Granholm and Minister Nishimura also agreed to team up on developing and constructing next-generation nuclear reactors, including small modular reactors as part of a joint effort to strengthen energy security.

On Jan. 11th, U.S. Deputy Secretary of Commerce Don Graves met Japan's Minister for Digital Transformation Kono Taro to "discuss the digital agenda for Japan's G7 presidency in 2023 and a proposal to operationalize Japan's concept for Data Free Flow with Trust (DFFT)."

Kono also spoke at CSIS about "Japan's commitment to shaping rules and norms for the digital economy."

Also on Jan. 11th, U.S. Secretary of State Blinken co-hosted the U.S.-Japan Security Consultative Committee (2+2) with Secretary of Defense Lloyd J. Austin III, Japanese Foreign Minister Hayashi Yoshimasa, and Japanese Defense Minister Hamada Yasukazu at the Department of State. The two sides "provided a vision of a modernized Alliance postrued to prevail in a new era of strategic competition," with Washington heartily welcoming Japan's new Security Strategy and decision to double defense spending by 2027, while strongly endorsing Japan's decision to obtain counter-strike capability. Japan in turn gave praise to the U.S. resolve to optimize the force posture in the Indo-Pacific. Both spoke on the "unprecedented" and "greatest shared strategic challenge" that China posed at the joint news conference following the 2+2. "At the briefing, U.S. Defense Secretary Lloyd Austin announced plans to introduce a Marine Littoral Regiment in Japan, which would bring significant capabilities, including anti-ship missiles. Blinken said that two sides also agreed to extend the terms of their common defense treaty to cover space."

On Jan. 12th, Deputy Assistant to the President and Coordinator for Indo-Pacific Affairs at the National Security Council, Dr. Kurt Campbell spoke on the 2+2 as well as the visit during a morning panel at CSIS, characterizing the 2+2 as "the most consequential engagements between our two countries in decades" and the Prime Minister's visit as a "very big event." Dr. Campbell spoke on Japan's journey in taking a hardlined approach on Russia and called Kishida "the most effective spokesman of how (Russia's war against Ukraine) is not several theaters but one theater and in fact, one set of challenges to the operating system to the free and open order." He also commended Japan for keeping the US fully informed at all government levels of its decision to increase its defense budget, spurred by a changing security environment in the region.

Also on Jan. 12th, U.S. Secretary of Defense Lloyd J. Austin III met with Japanese Defense Minister Hamada Yasukazu to "reaffirm the necessity of optimizing Alliance force posture and enhancing response capabilities through readjustments in the laydown of U.S. forces in Japan." They "heralded the stationing of the 12th Marine Littoral Regiment in Japan by 2025" and "welcomed increased co-development opportunities and supply chain security cooperation with the signing of the Memorandum of Understanding for Research, Development, Test and Evaluation Projects (RDT&E) and the Security of Supply Arrangement (SOSA). Both leaders reaffirmed the strategic alignment between the United States and Japan, as well as our shared goals to modernize the Alliance, bolster integrated deterrence, and ensure a free and open Indo-Pacific region in collaboration with like-minded partners."

Furthermore on Jan. 12th, a senior administration official previewed the Kishida visit:

LOGISTICS: "There will be a formal official welcome on the back lawn. They will walk together along the colonnade into the Oval Office. Small group of aides will meet, they will engage the press with opening statements and then after some private discussions, both within the smaller group and between the two leaders, a tete a tete, they will go into a working lunch and at that session we will go through the report out of the Two Plus Two that was concluded yesterday. Prime Minister Kishida will also review the developments on his deeply consequential trip through Europe."

POTENTIAL TOPICS OF DISCUSSION: Plans for the upcoming G7, the President's visit to Japan in the Spring, US hosting APEC, the QUAD meeting in Australia, Russia's brutal invasion of Ukraine, Japan's unprecedented steps of support to Ukraine that "has led the way in Europe and in the Indo-Pacific in sending a clear message that how Ukraine goes will have profound and deep consequences for the Indo Pacific."

Other topics include COVID-19 and the situation in China, Japan's commitment to "move towards 2% in terms of security spending," "collaboration on certain kinds of potential weapons procurement and weapon development, issues associated with training with command circumstances between US and Japan forces," the US-Japan security relationship and "efforts to broaden and deepen in technology in medical issues in energy and people to people."

OVERVIEW: "Prime Minister Kishida has been a clear voice and a close partner of President Biden. I think we look forward to frankly celebrating some of these remarkable developments and achievements tomorrow, but neither leader will rest there and they intend to put forward what we believe will be a bold and continuing agenda for how to deepen US-Japan relations going forward. We deeply understand that the security environment around Japan has become much more complicated and dangerous with Russia and Ukraine, provocations from North Korea and military buildup in China with increasing patrols of China and Russia around Japan and ships and missiles landing in waters close to Japan. These are all things that we take seriously and I think the President will want to send a very clear message that the US-Japan security alliance has never been stronger."

Finally on Jan. 12th, but taking place in Japan, the United States government in partnership with the government of Japan will sponsor the fifth Indo-Pacific Business Forum, IPBF. The IPBF is an opportunity to discuss shared ambitions for the Indo-Pacific economic framework for prosperity as well as our respective priorities for the United States APEC host year and Japan's G7 presidency in 2023.

Prime Minister Kishida's Schedule in Town Following the Bilateral Meeting:

3pm (ET) SAIS speech

4:30pm (ET) NASA will host Prime Minister Kishida and Secretary of State Blinken "for an event marking our nations' continued commitment to the peaceful exploration of space." Secretary Blinken and Foreign Minister Hayashi are expected to sign an agreement at NASA "that will build on decades of bilateral cooperation in the exploration and use of outer space for peaceful purposes and that underscores the commitment of the United States and Japan to safe and responsible outer space activities in Earth's orbit, at the Moon, and beyond."

The visit will air live on NASA TV and here on Twitter: https://go.nasa.gov/3XbjOC8

Saturday, the 14th: Presser for traveling Japanese press corps accompanying the Prime Minister on his 5 nation trip

Departure for Tokyo

About Prime Minister Fumio Kishida:

Mr. Kishida, 65, hails from a political family. Both his father and grandfather were members of the country's House of Representatives

He became from the longest-serving post-war foreign minister, holding the post from 2012 to 2017

Although Tokyo-born, Kishida identifies as a Hiroshima native, with strong family ties to the atomic-bombed city where his family would spend every summer

He opposes the use of nuclear weapons, having seen the impact on his family's hometown

Mr. Kishida arranged President Barack Obama's 2016 visit to Hiroshima, the first visit to the bombed city by a sitting US president

Mr. Kishida also spent part of his early childhood in Queens, when his father was assigned to a post in New York as a government trade official.

Mr. Kishida is an avid fan of mega-hit manga series, Demon Slayer: Kimetsu no Yaiba, having read all 23 volumes.

Thank you for reading this lengthy post.

January 13, 2023
11:26

Foreign Pool Report #2 - Arrival

Programming Note: ***Prior to holding a working breakfast with Vice President Harris, Prime Minister Kishida attended a wreath-laying ceremony at the Arlington National Cemetery ***

Although it rained earlier in the morning, it is turning out to be a crisp and beautiful winter day.

(The South Lawn unfortunately does remain sodden).

A red carpet is laid out in front of the entrance, and the flags of both countries are being prominently displayed by the US Marine Corps standing on each side of the carpet.

At 11:15am POTUS walked out at waved at the assembled press. A question was shouted about the second batch of documents to which he did not reply but gave a thumbs up when asked about how FLOTUS was feeling.

Prime Minister Kishida arrived at the South Portico at 11:19am. He is wearing a dark suit, matching the President's suit choice.

POTUS warmly greeted him at the entrance, and Kishida and Biden smiled for photos. Questions were shouted about Lt Ridge Alkonis but neither leader responded.

The two leaders then walked inside.

the two leaders then walked along the colonnade slowly to the Oval Office at 11:23am.

The bilateral is scheduled to start shortly with a pool spray at the top.

January 13, 2023
11:47

Foreign Pool Report #3 Biden-Kishida Oval Pool Spray

Pool was ushered into the Oval at 11:27am.

POTUS spoke with interpretation on the "remarkable moment in the alliance", how the two sides are working on "tech and economic issues" and that "the US and Japan are nations that share fundamental values."

He thanked Kishida for his leadership and that he's looking forward to "continuing to advance their shared goals and values."

He said that Kishida was a true leader and a true friend.

Kishida began speaking at 11:31am also with interpretation, thanking POTUS for his warm words, calling Joe his dear friend.

Kishida spoke on accomplishing so much through the bilateral and trilateral meetings up to now, and mentioned how grateful Japan was for US cooperation.

Kishida went on to speak on Japan's new national security and increasing the defense budget.

He said he looked forward to having a candid exchange on APEC and climate change.

As per usual, there were overlapping shouted questions at the end but Biden seemed to smile through the cacophony.

Pool was escorted out from the Oval at 11:37am.

It was hard to hear in the Oval. I will send clearer notes once I am able to review audio.

January 13, 2023
[APP Note: Report #4 does not exist or was not received by the APP.]
January 13, 2023
12:01

Foreign Pool Report #5 --One more from the WH

The WH sends this along as well.

"The President is welcoming Prime Minister Kishida Fumio of Japan to the White House to further deepen ties between our governments, economies, and our people."

*Apologies for referring to the Foreign Pool Report #4 as a Foreign Press Report.

January 13, 2023
[APP Note: Report #6 does not exist or was not received by the APP.]
January 13, 2023
14:56

Foreign Pool Report #7 --Timeline of Bilat/Working Lunch

I hope you have all had the chance to review the Joint Statement the White House sent earlier.

According to the Japan side, the working lunch/expanded bilateral ended at 1:25PM.

Below are the start and end times for events up to now in reverse order:

1:25PM Working Luch/Expanded Bilateral ends

12:31PM Working Lunch/Expanded Bilateral Begins

12:14PM US-Japan Bilateral/Small group meeting ends

11:29AM US-Japan Bilateral/Small group meeting begins

11:18AM PM Kishida arrives at the White House

11:00AM Working Breakfast with VP Harris ends

10:03AM Working Breakfast with VP Harris begins

8:58AM Visit to Arlington National Cemetery ends

8:40AM Visit to Arlington National Cemetery begins

POTUS tweets on the bilateral:

Prime Minister Kishida of Japan has been a steadfast ally and friend to the United States. It was my pleasure to sit down with him and discuss how we're stepping up together to advance peace, security, and prosperity for both our countries, the Indo-Pacific, and the world.

The United States' message is clear: our investment in the U.S.-Japan alliance is paying huge dividends – from national security to economic issues. And it will continue to do so for years to come.
Pool Reports below by Todd J. Gillman, The Dallas Morning News
Sent:
Reports:
January 13, 2023
16:20

Travel pool #1/arrival in Delaware

Marine One touched down at the Delaware Air National Guard base at 4:11pm and taxied to a stop in front of the hanger at 4:14.

The presidential SUV and other elements of the motorcade pulled around Marine One, which was pointing to the right from the pool pen so we did not see the president disembark or get into the SUV. Our view was blocked.

Pool then loaded the bus without seeing the president. Motorcade rolling at 4:19.

Overcast sky. Mid 40s with a brisk wind making it feel quite a bit colder.

Osprey ferrying the pool lifted from JBA at 3:26pm and touched down at DANG at 3:50pm.

January 13, 2023
16:35

Travel pool #2/home in Wilmington

Uneventful motorcade from DANG to President Biden's neighborhood in Wilmington, Delaware.

The pool bus stopped about 4:30pm on the road just shy his house, past the checkpoint. We not see the president arrive home. We cannot see the garage, the Corvette, or anything else at the house. We're close, though.

Leftover:
Greeting the President at Delaware Air National Guard Base:

LTC Michael Murphy, Delaware Army National Guard Land Component Commander

January 13, 2023
16:47

Travel pool #3/lid in Wilmington

The pool bus left President Biden's neighborhood at 4:40pm. We have caught no glimpse of him.

A lid was called at 4:46pm as pool was headed to its hotel.

Have a good evening.

January 13, 2023
16:59

Travel pool #4/FLOTUS in Wilmington too

Per the press office, first lady Jill Biden is in Wilmington with the President. She arrived separately.

January 13, 2023
22:35

Travel pool #5/Alabama tornado call

Onpassing from the press office.

The President connected with Governor Ivey. The Governor thanked the President for his support and appreciates the on-going collaboration with FEMA and federal partners

The lid in Wilmington remains in place.
Joseph R. Biden, Pool Reports of January 13, 2023 Online by Gerhard Peters and John T. Woolley, The American Presidency Project https://www.presidency.ucsb.edu/node/359369