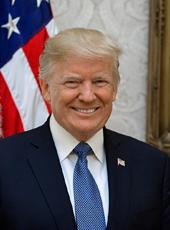 Pool Reports of December 14, 2020
Pool Reports by Nikki Schwab, Daily Mail

Sent:
Reports:
December 14, 2020
10:28

White House Pool Report No. 1

Good morning from the White House, where it's been raining steadily for several hours.

Pool has been swabbed for COVID-19.

The president is lunching with Vice President Mike Pence today and will sign an executive order on "increasing economic and geographic mobility."

So far, everything on his schedule is closed press.

I'll send along updates as they come.

December 14, 2020
12:29

White House Pool Report No. 2 - lunch lid until 1:30 p.m.

A lunch lid until 1:30 p.m. was called at 12:27 p.m.

It's still raining, otherwise it's been a quiet morning as the Electoral College vote trickles in.
Pool Reports by Debra Saunders, Las Vegas Review-Journal

Sent:
Reports:
December 14, 2020
10:05

Supplemental Pool Report #1

?Ivanka Trump arrived at Christ Chapel at about 10 to deliver Farmers to Food Boxes to people whose cars began lining up before your pooler arrived at 9:00 a.m. Pool has yet to see her but she is here

Cars started getting boxes at 10:03

I will tweet photos of the scene and the boxes via @DebraJSaunders

This from the White House

LOGISTICS:
WHERE: Christ Chapel - Christ Chapel, 13909 Smoketown Rd, Woodbridge, VA 22192
WHEN: Monday, December 14, 2020 – 10:00 – 11:00 AM

EMBARGOED UNTIL 12/14 - 10:00AM ET

On Background from a White House Official:
On Monday, December 14th, Advisor to the President Ivanka Trump and Pastor Paula White will travel to Woodbridge, VA to participate in a Farmers to Families Food Box Distribution at Christ Chapel. There, she will be greeted by Pastor Bill Baker, Pastor Rob Seagears, and Pastor Jerome Smith to hand out boxes of fresh meat, produce and dairy to the local community. After this distribution, she will deliver boxes directly to homes of those who are unable to pick up boxes.

To date, the Farmers to Families Food Box Program has delivered over 125 million boxes of food to more than 16,000 non-profit, food bank and faith-based organizations. This program has fed nearly 3.2 billion meals to families in need across the nation.

Expected Participants:
Ivanka Trump, Advisor to the President
Pastor Bill Baker, Christ Chapel, Woodbridge, VA
Pastor Rob Seagears, Mountaintop Church, Haymarket, VA
Pastor Paula White
Dave Donaldson, CityServe
Wendall Vinson, CityServe
Pastor Jerome Smith, Greater Praise Church Of God In Christ, Milwaukee, WI


December 14, 2020
10:52

Supplemental Pool Report #2 Ivanka

?Ivanka left at 10:40 after giving out boxes for some 35 minutes.

She wore a Woolrich jacket, black pants and boots.

I asked her what she thought about being here. This is what she said per Otter. Please verify when you listen to audio I can send on request And know thus is partial.

"And it's it's great to have teamed up with farmers across the nation to supply this great nutritious food for us ensuring it gets to the most vulnerable and then the faith based organizations amazing ensuring that it gets to the last mile of those."

"So it's it's incredibly rewarding and we learn a lot of the time we do. We can all see the process of and talk to the pastors talk to the distributors. Of course constantly speaker farmers, we we learned a lot about how to get better going."

Cars still are snaking in the parking lot to pick up boxes.

Your print pooler tweeted photos of the event and will post a few more. @DebraJSaunders

Over and out.

December 14, 2020
13:19

White House Pool Report No. 3 - Kayleigh McEnany sighting

White House press secretary Kayleigh McEnany breezed by reporters gathered outside on the White House driveway responding "sorry, it's raining," when asked if President Trump would accept the results of the Electoral College vote or if he would make an appearance today.

She had just concluded a Fox News Channel hit and walked with an aide who was holding an umbrella over her head.

December 14, 2020
19:01

White House Pool Report No. 4 - travel/photo lid

?At 6:58 p.m. the White House called a travel/photo lid.

The TV cameras caught outgoing Attorney General Bill Barr leaving the White House shortly before 4 p.m., but your print pooler, huddling indoors, did not catch him.

Have a great night folks, it was a pleasure being your pooler on this quiet, yet historic day.

December 14, 2020
19:12

Pool Report No. 5 - Gov. Kristi Noem sighting

?And one additional bit of color, but as your pooler was leaving South Dakota Gov. Kristi Noem, wearing a long red lace dress, entered the White House press briefing room mask-less with an entourage of people, also wearing formal attire.

They spent several minutes inside taking pictures before heading toward the main part of the White House.

Good night!
Donald J. Trump, Pool Reports of December 14, 2020 Online by Gerhard Peters and John T. Woolley, The American Presidency Project https://www.presidency.ucsb.edu/node/352463