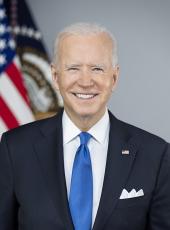 Op-ed by the Vice President in the New York Times
What You Might Not Know About the Recovery
By Joe Biden
Six months ago, when President Obama and I took office, we were confronted with an economic crisis unparalleled in our lifetime. The nation was hemorrhaging more than 700,000 jobs a month, the housing market was in free fall, and the fate of the financial system hung in the balance. Credible economists were handicapping the probability of a depression. The actions we took — passing the Recovery Act, stabilizing the banking system, pressing to get credit flowing again and helping responsible homeowners — brought us back from the precipice. Monthly job losses are down, financial markets are improved, and economic contraction has slowed. We still have a long way to go, but clearly we are closer to recovery today than we were in January. The Recovery Act has been critical to that progress.
Notwithstanding this progress, the nature of the Recovery Act remains misunderstood by many, and misconstrued by others: critics have suggested that the entire $787 billion is being spent on pet programs. As the person leading the administration's efforts to put the Recovery Act into effect, I want to set the record straight.
The single largest part of the Recovery Act — more than one-third of it — is tax cuts: 95 percent of working Americans have seen their taxes go down as a result of the act. The second-largest part — just under a third — is direct relief to state governments and individuals. The money is allowing state governments to avoid laying off teachers (14,000 in New York City alone), firefighters and police officers and preventing states' budget gaps from growing wider.
And those hardest hit by the recession are getting extended unemployment insurance, health coverage and other help to get through these tough times. The bottom line is that two-thirds of the Recovery Act doesn't finance "programs," but goes directly to tax cuts, state governments and families in need, without red tape or delays.
As for the final third, the act is financing the largest investment in roads since the creation of the Interstate highway system; construction projects at military bases, ports, bridges and tunnels; long overdue Superfund cleanups; the creation of clean energy jobs of the future; improvements in badly outdated rural water systems; upgrades to overtaxed mass transit and rail systems; and much more. These investments create jobs today — and support economic growth for years to come. Far from being a negative, the wide array of these investments is needed given the incredible diversity of the American economy.
Projects are being chosen without earmarks or political consideration, and many contracts have come in under budget. More than 30,000 projects have been approved, and thousands are already posted on recovery.gov — providing a high level of transparency and accountability. Taxpayers should know that we have not hesitated to reject proposals that have failed to meet our merit-based standards.
The care with which we are carrying out the provisions of the Recovery Act has led some people to ask whether we are moving too slowly. But the act was intended to provide steady support for our economy over an extended period — not a jolt that would last only a few months. Instead of quick-hit rebates, we are giving Americans a tax cut in each paycheck. Instead of pumping out all the state aid immediately, we are spreading it over the two years that it will be needed. Road projects, energy projects and construction projects are being started as soon as they pass review, contracts are competitively bid and reporting systems are in place.
Even with such care being taken, we have already committed more than one-fourth of the Recovery Act's total funds, and we are on track to meet the deadline set when the act was passed in February — spending 70 percent by the end of September 2010.
The Recovery Act is not the cure for all our economic ills — no single piece of legislation could be. But how many government initiatives can point to both large numbers of projects coming in under budget and a Government Accountability Office finding that we are ahead of schedule in key areas?
It is true that the act's effort to address multiple problems simultaneously makes it an easy target for second-guessing. Critics have argued that the tax cuts are too small (or too large); that too much (or not enough) aid is going to rural areas; that too little (or too much) is being spent on roads. Recently, some have even criticized the act for helping support soup kitchens and food banks.
But the way I see it, our balanced approach recognizes that there is no silver bullet, no single thing, that can address the many and complex needs of America's vast economy. We need relief, recovery and reinvestment to cope with our multifaceted crisis — and only 159 days after it was signed by President Obama, the Recovery Act is already at work providing all three.
Joseph R. Biden, Op-ed by the Vice President in the New York Times Online by Gerhard Peters and John T. Woolley, The American Presidency Project https://www.presidency.ucsb.edu/node/321317