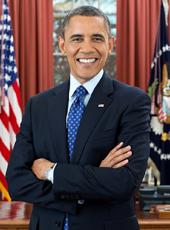 Obama: Time to bring this conflict to a responsible end
Senator Barack Obama today released the following statement on the fourth anniversary of the start of the war in Iraq.
"The consequences of this war have been dire, and the sacrifices have been immeasurable. Too many of our best have now returned from Iraq shrouded in the flag they loved. Too many have come home with broken bodies and shattered nerves and wounds that even the best care may not heal. And the rest of us have seen too many promises of swift victories, and dying insurgencies, and budding democracy give way to the reality of a brutal civil war that goes on and on to this day.
"When I opposed this invasion in 2002, I said that I am not against all wars, but dumb wars, and I believed that authorizing this conflict would lead to a US occupation of undetermined length, at undetermined cost, with undetermined consequences.
"This is sadly where we find ourselves today. There is no military solution to this war. No amount of U.S. soldiers can solve the grievances that lay at the heart of someone else's civil war. We must begin a phased redeployment of our forces starting May 1st, with the goal of removing all combat forces by March 30th, 2008. Letting the Iraqis know that we will not be there forever is our last, best hope to pressure the Iraqis to take ownership of their country and bring an end to their conflict.
"History will not judge the architects of this war kindly. But the books have yet to be written on our efforts to right the wrongs we see in Iraq. It is time to bring this conflict to a responsible end so we can bring our troops home and refocus on the wider struggle yet to be won."
Barack Obama, Obama: Time to bring this conflict to a responsible end Online by Gerhard Peters and John T. Woolley, The American Presidency Project https://www.presidency.ucsb.edu/node/291288