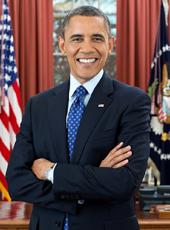 Obama Campaign Press Release - Statement of Congressman Rick Boucher
I am announcing this afternoon my endorsement of Senator Barack Obama for the Democratic nomination for President.
He is our party's most compelling candidate. He has a bold vision to take America in a positive new direction.
He has the broadest appeal of any of the candidates. His positive message and steadfast focus on the future inspire hope and enable him to attract support from Democrats, independents and Republicans in a way that no other candidate can. He presents our best opportunity to win the presidency and to govern effectively with bipartisan support from the Congress.
His message and his personal style can bring unity to the country, and after eight years of the most bitter partisanship in memory those qualities are today essential. Senator Obama has them in a way that no other candidate does.
He'll have strong appeal in rural America in a way that no other candidate will. And only with broad support in rural America can a Democratic candidate win the presidency.
I represent a rural district of 27 counties and cities in southwestern Virginia. George Bush received 60% of the vote in my district in 2004. I believe Senator Obama can carry it in 2008, and no other Democratic candidate can.
He truly cares about rural America. He understands our challenges and has a thoughtful plan to enable us to realize our opportunities. From advancing rural economic development and job creation to promoting agriculture, spreading the availability of high-speed Internet access, reinvesting in our critical water and waste water infrastructures and facilitating greater access to affordable health care, Senator Obama has demonstrated a determination to meet rural needs.
He will be well received in rural America, and rural support will be a strong component of his victory.
I am pleased to endorse Senator Obama for President and look forward to working actively for his nomination and election.
Barack Obama, Obama Campaign Press Release - Statement of Congressman Rick Boucher Online by Gerhard Peters and John T. Woolley, The American Presidency Project https://www.presidency.ucsb.edu/node/292352