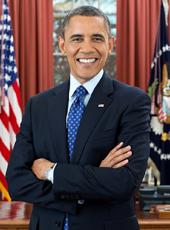 Obama Campaign Press Release - Remarks of Kansas Governor Kathleen Sebelius Endorsing Senator Barack Obama for President
El Dorado, KS - During an event at Butler Community College in El Dorado, KS, Governor Kathleen Sebelius today endorsed Barack Obama for President.
As Prepared for Delivery:
Endorsement of Barack Obama for President Remarks Prepared for Delivery By Kansas Governor Kathleen Sebelius Tuesday, January 29, 2008
I'm pleased to welcome Senator Barack Obama to El Dorado today - the town where his grandparents were born, raised, and spent their years.
And, I am especially pleased to announce my enthusiastic endorsement of Senator Barack Obama for President of the United States - because Barack Obama represents exactly the kind of change Kansans can believe in.
His candidacy offers the heartland values instilled by his mother and grandparents - all three native Kansans. Values of believing in something greater than ourselves, finding common sense solutions to problems, knowing that education is the doorway to opportunity, and working for the common good.
Senator Obama demonstrates a unique ability to reach across party lines - a quality we need now, right now, to unite our leaders and meet the serious challenges our country faces at home and abroad.
We are now in the process of choosing a Democratic nominee, yes; but, even more importantly to me, and to this country, we are choosing a leader for America.
And, on an especially personal note - I admire the way Senator Obama has inspired a younger generation of Americans, my own children included.
For months now, my two sons have implored me to make my admiration for Senator Obama public. To offer him my endorsement, and join this fight for change all of us can believe in. I am proud to do so today. Life at home will be easier for me after today, Barack, I assure you!
In all seriousness, though: I have long been concerned that America might "lose" a generation of its young to their disinterest in a politics that often seems stale and tired. But Barack Obama has spoken to young Americans - like my two boys, Ned and John - and he has struck a chord. They are listening. Mobilizing. Participating. And our public life is so much better for it.
Barack Obama knows these young Americans are not merely our future; they are our hope. Our hope for a stronger America in the years ahead.
And Barack Obama knows this election, too, is about the future - not the past. About changing our country. And doing so under the leadership of Barack Obama - who represents the kind of change each of us can believe in.
As Senator Ted Kennedy said, "What counts in our leadership is not the length of years in Washington, but the reach of our vision, the strength of our beliefs, and that rare quality of mind and spirit that can call forth the best in our country and our people."
Here on Kansas Day we celebrate our state coming into the union, it's appropriate to welcome home Barack Obama. Our state motto, "As Astra Per Aspera" -- to the stars through difficulty -- is a great theme for this amazing journey. Even with difficult challenges ahead, this is the leadership we need to aim high and reach our potential.
It's great to welcome back to Kansas, the next President of the United States, Barack Obama!
Barack Obama, Obama Campaign Press Release - Remarks of Kansas Governor Kathleen Sebelius Endorsing Senator Barack Obama for President Online by Gerhard Peters and John T. Woolley, The American Presidency Project https://www.presidency.ucsb.edu/node/293335