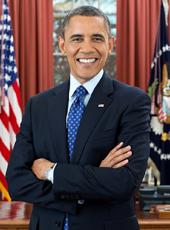 Obama Campaign Press Release - Obama Outlines Plan to Strengthen America's Community Colleges at Northcentral Technical College
Wausau, WI - At Northcentral Technical College, Senator Barack Obama today outlined his agenda to strengthen America's community colleges by making higher education more affordable, matching community college degrees to the needs of local industry and national goals, and providing the American people with a critical resource to help them live their dreams.
"Wisconsin families are finding it harder and harder to get ahead," Senator Obama said. "Workers need new skills to compete, and everything - especially education - costs more. That's why it's time to call upon our community colleges once again, and put a little wind at the backs of the American people."
Obama was joined today by two Northcentral Technical College students whose stories highlight the importance of community colleges and the opportunities they can provide. Kimberly Whitewater is a human services student who grew up in a family without the resources to pursue a higher education. She is attending NTC to gain new opportunities in the workforce. Andrew Straub is a 21-year-old Electronics student. Having earned a degree in Electromechanical Technology, Andrew returned to NTC to continue his education because of the valuable training opportunities the school provides.
Obama's comprehensive agenda to strengthen America's community colleges includes:
Create The American Opportunity Tax Credit: Obama will make tuition at community college completely free for most Americans by creating a new American Opportunity Tax Credit. This fully refundable credit will ensure that the first $4,000 of a college education is free. The credit will be available to families at the time of enrollment by using the prior year's tax data to deliver the credit at the time the tuition is due. Recipients of this credit will be required to conduct 100 hours of public service a year, either during the school year or over the summer months.
Create A New Community College Partnership Program: Obama will create a Community College Partnership to strengthen community colleges by providing grants to (a) conduct thorough analysis of the types of skills and technical education that are in high demand from students and local industry; (b) implement new associate of arts degree programs that cater to emerging industry and technical career demands; and (c) reward those institutions that graduate more students and increase their numbers of transfer students to four-year institutions.
Support Science, Technology, Engineering, and Mathematics Programs. Obama will support the authorization of the National Science Foundation's Advanced Technological Education program at $100 million, a critical program that that has helped support science, technology, engineering, and mathematics programs in community colleges.
Make it Easier to Apply for Financial Aid: Obama will simplify the financial aid process by eliminating the FAFSA and its complicated calculations altogether. Instead, aid would be based on a much simpler yet equally accurate formula, so that students can predict their eligibility well in advance. The aid process will be streamlined by enabling families to apply simply by checking a box on their tax form, authorizing their tax information to be used and eliminating the need for a separate application.
Expand Pell Grants For Low Income Students: Obama will work to ensure that the maximum Pell Grant award is increased for low income students by ensuring that the award keeps pace with the rising cost of inflation.
Reauthorize The Workforce Investment Act: Obama supports reauthorizing the Workforce Investment Act with a focus on providing high-quality education and training services and creating pathways to skills and credentials that have value in the labor market. There must be a shift in focus from adult education to postsecondary education, which could include remediation, GED preparation and English-language training. Obama believes we must make clear that WIA supports this transition training
Increase Workforce Development Funding: Obama will ensure that the Perkins Vocational Program is adequately funded. Community colleges depend on workforce development funding from these grants that are used for innovative occupational education curricula; helping students meet challenging academic, vocational, and technical standards; training first responders and public safety officers; purchasing equipment; supporting professional development; and strengthening important links between the institutions and businesses.
Promote Life-Long Learning In Partnership With Organized Labor: Obama will direct his Department of Labor to expand its support for and partnership with organized labor on its programs for life-long learning, including successful programs that seek to reach untapped pools of talent among women, people of color, older workers, individuals with disabilities and disadvantaged communities.
Senator Obama's plan is available online at: http://obama.3cdn.net/516099fccb1a1574bc_4pytmveej.pdf
Barack Obama, Obama Campaign Press Release - Obama Outlines Plan to Strengthen America's Community Colleges at Northcentral Technical College Online by Gerhard Peters and John T. Woolley, The American Presidency Project https://www.presidency.ucsb.edu/node/293151