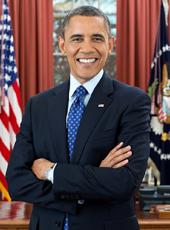 Obama Campaign Press Release - Obama Campaign Launches 50-State "Vote for Change" Voter Registration Drive
Chicago, IL - The Obama campaign launched Vote for Change, a 50-state voter registration and mobilization drive, with 101 kickoff events across the county today. Thousands of grassroots volunteers joined with elected officials and activists to register new voters and engage more people in the democratic process in advance of the November election.
"If we're going to push back on the special interests and finally solve the challenges we face, we're going to need everyone to get involved," said Senator Obama. "Over the next six months, Vote for Change is going to bring new participants into the process, adding scores of new voices to this critical dialogue about our future. I started my career as a community organizer, and I worked to register voters in communities where hope was all but lost. I've seen what can happen when Americans re-engage and take ownership in the process."
Among the kickoff events held around the country today were registration canvasses hosted by National Vote for Change co-chairs Governor Deval Patrick in Boston, and Congresswoman Melissa Bean in Chicago. Civil rights legend Joseph Lowery spoke in Atlanta, and Actress Kerry Washington spoke in Los Angeles. More than 1,400 supporters attended the New York City launch at the Mother AME Zion Church.
"We've already seen amazing new enthusiasm and involvement over the course of this campaign, and now we're taking that excitement to the next level in all 50 states," said deputy campaign manager Steve Hildebrand. "We've seen too many elections where turnout was less than 50 percent. At this critical time in our history, we know we can do better—this year and beyond."
Earlier this week, the campaign announced the Vote for Change National Co-Chairs.
U.S. Representative John Barrow, 12th District, Georgia
U.S. Representative Melissa Bean, 8th District, Illinois
Anna Burger, Chair, Change to Win
Maria Elena Durazo, Los Angeles County Federation of Labor, AFL-CIO
Melissa Etheridge, Musician
Billy Frank Jr., Chairman, Northwest Indian Fisheries Commission
Reverend Joseph Lowery, Chairman, Black Leadership Forum
Dave Matthews, Musician
U.S. Senator Claire McCaskill, Missouri
Secretary Norman Mineta, Former Secretary of Transportation
Governor Deval Patrick, Massachusetts
Usher Raymond IV, Musician
U.S. Representative Linda Sanchez, 39th District, California
Kerry Washington, Actress
Barack Obama, Obama Campaign Press Release - Obama Campaign Launches 50-State "Vote for Change" Voter Registration Drive Online by Gerhard Peters and John T. Woolley, The American Presidency Project https://www.presidency.ucsb.edu/node/292461