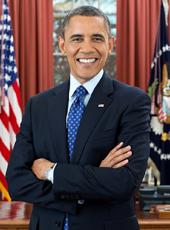 Obama Campaign Press Release - Nebraska Native American and Superdelegate Frank LaMere Endorses Barack Obama for President
Dakota City, Ne. - Today Frank LaMere, Nebraska superdelegate and chairman of the Democratic National Committee's Native American Caucus, endorsed Senator Barack Obama for President and released the following statement.
"We, as Native Americans, have always stood four square with the Democratic Party and they have always stood four square with us. We will continue to do so in 2008 as we elect a Democratic President to restore the national vision that has been blurred during the last eight years. I ask your help in this endeavor.
All in this country know that Native people continue to suffer disproportionate need. In light of the service and sacrifice of or young men and women during times of war it is hard to reconcile why this should be. We must continue to pray that things be better for the children, the elders, the sick and incarcerated, all of the dispossessed among us. We must pray for those who have no voice. More importantly, we must continue to hope. Our forebears have taught us that the survival of the generations to come is dependent on our willingness to hope and to change things for the better.
To this end, there is a man who talks of this audacity of hope and of the need for change. He is Barack Obama. He has engaged the Indian Nations with his message and we have listened. It is now time to act.
Hope has always been the basic tenet of the Democratic Party and not an obscure backdrop. Change should be looked at in terms of generations and not what we might be able to do to win the next election without affecting anyone's comfort level.
Hope and change require that we be audacious and Barack Obama knows this better than anyone. We must acknowledge this bold man among us and the good heart that he has for all of the people.
As Chairman of the Native Caucus of the Democratic National Committee and as a Winnebago Indian mindful of what I may leave for my children, my grandchildren, and all of the generations to come I am humbled but pleased to endorse Barack Obama to be the Democratic nominee for the presidency of the United States.
I beg your indulgence and respectuflly as that Native people from the four directions join with me in this work as we are all related. It will be good. Pi-nah-gi-gi. Thank you.
Frank LaMere
Barack Obama, Obama Campaign Press Release - Nebraska Native American and Superdelegate Frank LaMere Endorses Barack Obama for President Online by Gerhard Peters and John T. Woolley, The American Presidency Project https://www.presidency.ucsb.edu/node/292339