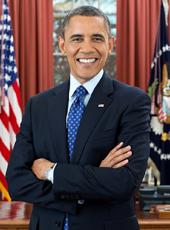 Obama Campaign Press Release - Governor Christine Gregoire Endorses Barack Obama
Washington State Governor is Ninth Governor to Support Obama
Chicago, IL - Today, Washington State Governor Christine Gregoire endorsed Barack Obama, citing his ability to end the politics of division and be a leader who will inspire a new generation to move our country forward.
Gregoire becomes the ninth governor to endorse Obama.
Governor Gregoire said, "We must restore hope in America. We must put an end to politics of division - by gender, race, and faith. Barack Obama has a unique ability to reach across all the artificial divides and divisions to move our nation forward. At a time of great division in our country, we need a leader who will unite us. Barack Obama is that kind of leader.
"I was inspired to pursue a career in public service by John F. Kennedy. His presidency heralded the arrival of a new generation of Americans to lead our nation. Like President Kennedy, Barack Obama is inspiring a new generation of young people to get involved. If elected, I believe he will lead us all — young and old, "blue and red" — to create a positive change in our communities, this nation and the world."
Senator Obama said, "I am proud to have Governor Gregoire's support. Governor Gregoire has shown that she knows the importance of reaching out to those who might hold different views and coming together to bring about change. She has created over 220,000 new jobs since taking office, and turned a deficit into a surplus. She has tackled the health care crisis and added coverage for over 80,000 kids in the state with a plan to cover all kids by 2010. Governor Gregoire has a vision for her state and has worked in a bipartisan way to make her vision a reality. Together, we will fight to bring about real change not just in Washington State, but across the country."
Governors who have endorsed Obama:

Governor Janet Napolitano (AZ)

Governor Chet Culver (IA)

Governor Rod Blagojevich (IL)

Governor Kathleen Sebelius (KS)

Governor Deval Patrick (MA)

Governor Governor John deJongh Jr (US Virgin Islands)

Governor Tim Kaine (VA)

Governor Christine Gregoire (WA)

Governor Jim Doyle (WI)
Barack Obama, Obama Campaign Press Release - Governor Christine Gregoire Endorses Barack Obama Online by Gerhard Peters and John T. Woolley, The American Presidency Project https://www.presidency.ucsb.edu/node/292270