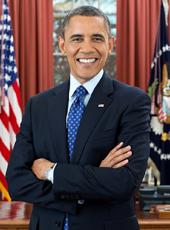 Obama Campaign Press Release - Congresswoman Eleanor Holmes Norton Endorses Barack Obama
Chicago, IL - Today, Congresswoman Eleanor Holmes endorsed Barack Obama for president.
Below is Congresswoman Norton's statement:
"I met with my good friend, Senator Barack Obama today, to say that I would be happy to endorse him. I believe that Barack will be an exceptional president and that he is the president that our country, our party and this city needs at this turning point in our history. I had expected to announce my endorsement much closer to the general election, as I always have done in the past. However this year's primary has raised new issues. As a super delegate, I decided I had to speak up now to separate myself from the idea that is afoot for the first time that super delegates, especially those who have not announced their choice, could or should decide our nominee under some circumstances. The notion that a candidate who has not earned delegates could become the Democratic nominee for president is at odds with the democratic principles of our party reforms. Super delegates were never intended to allow the return of smoked-filled room, behind the scenes selection of our candidate. I have carried a banner for a democracy of the District of Columbia too long to depart from principles of democracy within my own party.
"In my discussion with Senator Obama, I was pleased that he too believes that super delegates should follow the majority of delegates as selected by the people of the party, not the other way around, no matter whether he or Senator Clinton receives the majority of the delegate vote. I appreciate that Senator Obama is not new to D.C. voting rights but is a co-sponsor of our D.C. Voting Rights bill. Thus, I particularly wanted to discuss the next large set of issues facing our city with him. We discussed the District's right to be free from congressional interference in governing its own affairs. We talked about the abundant home rule authority that still lies with the Congress. I believe that Senator Obama as president will be invaluable in helping to shift left-over home rule authority from the Congress that should be with the city.
"I choose Barack Obama, but this does not mean that it was easy deciding between two good friends and colleagues. The splendid qualifications that Hillary and Barrack bring to this primary made this a particularly difficult choice for me. My own work for civil rights and feminist advances made this year's choices a personal embarrassment of riches. However, I am confident in my choice. Barack Obama is straight out of central casting as the person who is best prepared and most able to lead our country today as president of the United States."
Senator Obama said, "I am proud to have the support of Congresswoman Norton, and I am honored that she has joined our movement for change. Congresswoman Norton has stood up for the rights of residents in Washington, DC and has been a tireless advocate for their representation in Congress. Congresswoman Norton has been fighting for change for years, and together we will unite people in DC and across the country to bring change we can believe in."
Barack Obama, Obama Campaign Press Release - Congresswoman Eleanor Holmes Norton Endorses Barack Obama Online by Gerhard Peters and John T. Woolley, The American Presidency Project https://www.presidency.ucsb.edu/node/292217