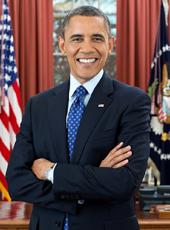 Obama Campaign Press Release - California First Lady Maria Shriver Announces Support for Barack Obama
Los Angeles, CA - California's First Lady Maria Shriver today joined a rally at UCLA with Michelle Obama, Caroline Kennedy, labor leader Maria Elena Durazoand Oprah Winfrey to announce her support for Barack Obama. Shriver emphasized that at this critical moment in our nation's history we need a leader who can unite Americans to take on the challenges we face.
"There is no place I wanted to be but here today," said Shriver. "This election is about a moment. This is a moment not just for the United States of America, not just for the Democratic Party, but this is a moment for California. The more I thought about it, I thought, if Barack Obama was a state, he'd be California. Think about it: diverse, open, smart, independent, bucks tradition, innovative, inspiring, dreamer, leader."
"But this is a moment. It's a moment to have a conversation with yourself. Do I believe in an America that's about unity, about coming together, it's about seeing beyond the labels? We've got to see beyond the labels that divide us. And if that's the kind of America I want, I think it will be very clear to you what you should do on Tuesday."
"I'm honored to have the support of Maria Shriver," said Senator Obama. "Her courage in lending her voice to this movement means a great deal to me, and reminds us why she is one of the most admired women in America. Maria has been a strong advocate for women, a passionate voice for public service, and an extraordinary First Lady. Her dedication to bringing about a more compassionate, hopeful America sets an example not just for Californians, but for all Americans."
Maria Shriver is an award winning journalist and best-selling author who became California's First Lady in 2003. She is the Honorary Chair of CaliforniaVolunteers, which has driven thousands to community service across the state. Shriver has empowered women through The Women's Conference, an annual event she sponsors to encourage women to shape change in their lives and communities. Shriver served as a reporter and anchor for news organizations CBS and NBC, for which she was honored with the Peabody and Emmy Awards.
Barack Obama, Obama Campaign Press Release - California First Lady Maria Shriver Announces Support for Barack Obama Online by Gerhard Peters and John T. Woolley, The American Presidency Project https://www.presidency.ucsb.edu/node/292187