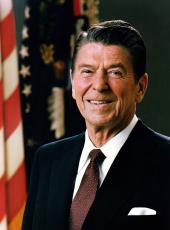 Nomination of Robert Vossler Keeley To Be United States Ambassador to Greece
The President today announced his intention to nominate Robert Vossler Keeley, of Florida, a career member of the Senior Foreign Service, Class of Minister-Counselor, to be Ambassador of the United States of America to Greece. He would succeed Monteagle Stearns.
Mr. Keeley began his government career as a personnel clerk with the Department of Agriculture in 1955. In 1956 he joined the Department of State and was assigned to the Executive Secretariat of the International Cooperation Administration. In 1958 he went to the U.S. Embassy in Jordan as political officer and served there until 1961, when he was assigned to Bamako, Mali. In 1963-1965 he was desk officer for Zaire, Congo, Rwanda, and Burundi. Mr. Keeley was then assigned to the U.S. Embassy in Athens, Greece, as political officer and from there in 1971 became deputy chief of mission in Kampala, Uganda. He returned to the Department in 1974 as Alternate Director of East African Affairs. He then served as deputy chief of mission in 1975-1976 in Phnom Penh, Khmer Republic, Cambodia. He returned to the Department and served as Deputy Director of the Interagency Task Force for Indochina Refugees until 1978, when he became Deputy Assistant Secretary for African Affairs. He was appointed Ambassador to Zimbabwe in 1980. Since 1984 Mr. Keeley has been senior fellow for the study of foreign affairs at the Foreign Service Institute.
Mr. Keeley graduated from Princeton University (A.B., 1951). His foreign languages are French and Greek. He served in the U.S. Coast Guard in 1953-1955. He is married to the former Louise Schoonmaker, and they have two children. He was born September 4, 1929, in Beirut, Lebanon.
Ronald Reagan, Nomination of Robert Vossler Keeley To Be United States Ambassador to Greece Online by Gerhard Peters and John T. Woolley, The American Presidency Project https://www.presidency.ucsb.edu/node/259982