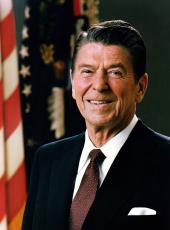 Nomination of John Douglas Scanlan to be United States Ambassador to Yugoslavia
The President today announced his intention to nominate John Douglas Scanlan, of Hawaii, a career member of the Senior Foreign Service, Class of Minister-Counselor, as Ambassador to the Socialist Federal Republic of Yugoslavia. He would succeed David Anderson.
Mr. Scanlan served in the United States Navy in 1945-1946 and was an instructor at the University of Minnesota in 1955. In 1956 he entered the Foreign Service as intelligence research officer in the Department. In 1958-1960 he was general services officer in Moscow. He attended Polish language training at the Foreign Service Institute in 1960-1961. He was consular officer, then political officer in Warsaw (1961-1965), political officer in Montevideo (1965-1967), and principal officer in Poznan (1967-1969). In 1969-1971 he was senior State Department representative, NMCC, JCS, at the Pentagon and officer in charge of U.S.-U.S.S.R. bilateral affairs in the Department in 1971-1973. He was counselor for political affairs in Warsaw in 1973-1975 and was a member of the Executive Seminar in National and International Affairs at the Foreign Service Institute in 1975-1976. In the Department he was special assistant to the Director General of the Foreign Service in 1976-1977 and on detail to the United States Information Agency as Deputy Director for Europe in 1977-1979. In 1979-1981 he was deputy chief of mission in Belgrade. In 1981-1982 he was Deputy Assistant Secretary of State for European Affairs in the Department, and in 1983-1984 he was a foreign affairs fellow at the Fletcher School of Law and Diplomacy, Tufts University, in Medford, MA. In 1984 he became Chairman of the United States delegation to the Conference on Security and Cooperation in Europe (CSCE) Cultural Forum Preparatory Conference. Since 1985 he has been in the Bureau of European Affairs.
Mr. Scanlan graduated from the University of Minnesota (B.A., 1952; M.A., 1955). His foreign languages are Polish, Russian, Serbo-Croatian, Spanish, and French. He was born December 20, 1927, in Thief River Falls, MN. He is married to the former Margaret Anne Calvi, and they have four children.
Ronald Reagan, Nomination of John Douglas Scanlan to be United States Ambassador to Yugoslavia Online by Gerhard Peters and John T. Woolley, The American Presidency Project https://www.presidency.ucsb.edu/node/259949