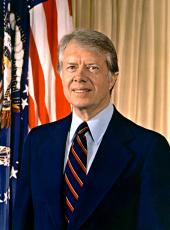 National Advisory Council on the Education of Disadvantaged Children Appointment of Nine Members and Designation of Chairman.
The President today announced the appointment of nine persons as members of the National Advisory Council on the Education of Disadvantaged Children. They are:

FRED L. BANKS, JR., of Jackson, Miss., an attorney and member of the Mississippi House of Representatives who serves as associate counsel for the Mississippi NAACP Legal Defense and Educational Fund and as a consulting attorney to the Mississippi Association of Educators;

DON DARER. s, chairman of the Department of Systems Development and Adaptation and director of the Institute for Responsive Education at Boston University's School of Education;

CONSTANCE E. GOMES, a public education specialist and legislative advocate with Rhode Island Legal Services, where she acts as a liaison with low-income community groups concerned with public education;

JOHNNY L. JONES, superintendent of schools for Dade County (Florida) public schools;

ROBERT H. KOFF, professor of education and psychology and dean of the College of Education at Roosevelt University in Chicago;

JOSEPH P. MCELLIGOTT, director of the Division of Education of the California Catholic Conference, chairman of the California Executive Council for Nonpublic Schools, and a commissioner of the California Equal Education Opportunities Commission;

M. HAYES MIZELL, associate director of the Southeastern Public Education Program of the American Friends Service Committee (designated Chairman of this Council);

RACHEL. B. TOMPKINS, director of Citizens' Council for Ohio Schools, an organization concerned with desegregation, finance, exclusion, and citizen participation in schools;

ELUID HECTOR ZAMORANO, a counselor and foreign student adviser at Richland College, Dallas County (Texas) Community College District, an expert on bilingual education, and a consultant to the U.S. Office of Education's Migrant Division.
Jimmy Carter, National Advisory Council on the Education of Disadvantaged Children Appointment of Nine Members and Designation of Chairman. Online by Gerhard Peters and John T. Woolley, The American Presidency Project https://www.presidency.ucsb.edu/node/248370