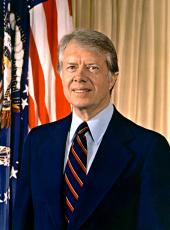 National Advisory Council on Economic Opportunity Appointment of 14 Members and Designation of Chairman.
The President today announced the appointment of 14 persons as members of the National Advisory Council on Economic Opportunity. They are:

HANNAH HUME BAIRD, of Florence, Ky., where she is active in civic and political affairs including the Northern Kentucky Area Development District Human Services Advisory Board;

ARTHUR I. BLAUSTEIN, director of the National Economic Development Law Project at the Earl Warren Legal Institute of the University of California at Berkeley (also designated Chairman of this Council);

IRVING BLUESTONE, of Detroit, vice president of the International Union of the United Auto Workers, and director of the UAW's General Motors Department;

WILLIAM MICHAEL DALEY, a Chicago attorney;

L. C. DORSEY, of Jackson, Miss., an organizer for the Southern Coalition on Jails and Prisons with a background as a social worker;

HAZEL N. DUKES, president of the New York State Conference of the NAACP;

GEOFFREY FAUX, of Whitefield, Maine, codirector of the Exploratory Project for Economic Alternatives, a research and public education program;

EDWARD F. FEIGHAN, a commissioner of Cuyahoga County, Ohio;

LINDA HADLEY, of Chinle, Ariz., assistant director of the Navaho mental health program at Rough Rock Demonstration School;

CHRISTINE PRATT MARSTON, an instructor at the University of Washington's School of Social Work and cochair of the National Organization for Women Task Force on Women and Poverty;

PHILIP W. McLAURIN, the State of Oregon ombudsman and a former acting director of the city of Portland's training and employment division, human resources bureau;

JUAN JOSE MOLDONADO, mayor of the city of San Juan, Tex.;

RALPH M. OCHOA, assistant to California State Assembly Speaker Leo T. McCarthy, and former associate director of the Greater Los Angeles Urban Coalition;

EVELYN WATTS, of St. Petersburg, Fla., a retired nurse who is active in community affairs and serves on the Pinellas County boards of the NAACP, Council of Human Relations, and Pinellas County Opportunity Council.
Jimmy Carter, National Advisory Council on Economic Opportunity Appointment of 14 Members and Designation of Chairman. Online by Gerhard Peters and John T. Woolley, The American Presidency Project https://www.presidency.ucsb.edu/node/250326