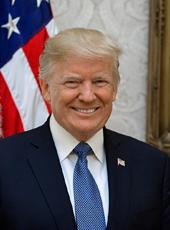 Mike Pompeo's Distinguished Career as Cia Director
CONFRONTING CHALLENGES TO U.S. SECURITY: CIA Director Mike Pompeo has led the Central Intelligence Agency (CIA) in its effort to confront the threats to our nation's safety and security.
As explained in Director Pompeo's remarks on January 23, 2018, last year, the CIA quickly provided the President with a high-confidence assessment that the Syrian regime had used chemical weapons against its people, paving the way for missile strikes against Syrian President Bashar al-Assad.
During that same speech, Director Pompeo explained the CIA's creative, new methods that enabled the interdiction of certain shipments in violations of sanctions on North Korea.
The CIA has worked with the Department of Defense and U.S. allies to target ISIS leadership and reduce ISIS territorial holdings in Syria, Iraq, and elsewhere.
Under Director Pompeo, the CIA has established mission centers focused specifically on North Korea and Iran to counter the threats both countries pose to the United States, our allies, and regional and global stability.
Director Pompeo has played a critical role in providing intelligence that shaped the Administration's China policy.
Director Pompeo has focused much-needed public attention on non-state hostile intelligence services like WikiLeaks, which seek to obtain and disseminate America's secrets, jeopardizing our national security personnel and operations.
WORKING WITH ALLIES AND PARTNERS: Director Pompeo has worked with allies around the world to stop terror and secure democratic elections for the United States and its European partners.
In his first trip abroad, Director Pompeo pressed U.S. partners in the Middle East to do more to stop terror funding and the promotion of extremist ideology, including through educational materials.
Director Pompeo has worked with European partners to combat threats to election integrity posed by Russia in the United States and across Europe.
Under Director Pompeo, the CIA has sought to work with private sector entities to harness world class ideas and technologies.
REFORM THE INTELLIGENCE PROCESS: Director Pompeo has prioritized reform of the CIA's intelligence gathering process, making it more nimble and effective.
Director Pompeo led the effort to deploy more CIA officers to the field, getting them out of Washington and to where the enemy is operating.
Director Pompeo has strengthened information-sharing among Government components working on counterintelligence. On January 28, 2018, Director Pompeo described the many steps the CIA has taken in the past year to enhance counterintelligence, including:

Ensuring it has adequate resources to mount effective counterintelligence; and
Elevating internal counterintelligence operations to report directly to the Director.

Director Pompeo has reinforced efforts within the CIA to develop predictive technology to combat national security threats.
Director Pompeo empowered CIA officer by decentralizing decision-making, and explained that many decisions previously made by the CIA Director are now made by the experts closest to the issue.
Director Pompeo streamlined management within the CIA's mission centers, eliminating redundant levels of bureaucracy.
Director Pompeo worked to earn and maintain the trust of the American people and has worked closely with internal oversight committees and the executive branch.
Donald J. Trump, Mike Pompeo's Distinguished Career as Cia Director Online by Gerhard Peters and John T. Woolley, The American Presidency Project https://www.presidency.ucsb.edu/node/335983