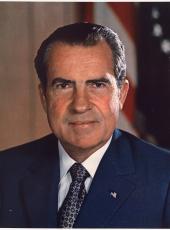 Message to the Senate Transmitting Convention on the Privileges and Immunities of the United Nations.
To the Senate of the United States:
I transmit herewith the Convention on the Privileges and Immunities of the United Nations with a view to receiving the advice and consent of the Senate to accession.
The United Nations General Assembly unanimously approved the Convention on February 13, 1946, to give precision to the .obligations of members under Articles 104 and 105 of the United Nations Charter. Of the 126 United Nations Members, 100 have already become parties to the Convention.
As host to United Nations headquarters the United States bears special responsibility for the status of the United Nations, its officials, and representatives of its members. We should have acceded to the Convention long ago. Over the years, our failure to do so has become a source of embarrassment to the United States as well as increasingly troublesome to the U.N. Secretariat and to a growing number of U.N. Member states.
The Convention was submitted to the first session of the 80th Congress for approval by Joint Resolution together with the Headquarters Agreement Between the United States and the United Nations. The Headquarters Agreement was approved by both Houses of Congress and entered into force on November 21,1947. The Convention was approved by the Senate and the House Committee on Foreign Affairs, but the House as a whole took no action. It was resubmitted to the 81st Congress, but once again no action was taken. It has not subsequently been resubmitted up to this time although I understand the Chairman of the Foreign Relations Committee inquired during the last Congress as to its status.
In accordance with the more usual practice concerning conventions dealing with diplomatic and consular matters, I have decided now to submit the Convention to the Senate for action under the treaty power of the Constitution. The enclosed report of the Secretary of State explains the Convention and its relation to existing law. Many of the privileges and immunities provided by the Convention are already accorded by the Headquarters Agreement or by the 1945 International Organizations Immunities Act. But under existing law full diplomatic status is not accorded to the Secretary-General to Under Secretaries-General or to non-resident representatives from other countries to United Nations meetings. Accession to this Convention would close these and other anomalous and unintended gaps.
It is my hope that the Senate of the United States will consider this long overdue matter and consent to United States accession at an early date.
RICHARD NIXON
The White House
December 19, 1969
Richard Nixon, Message to the Senate Transmitting Convention on the Privileges and Immunities of the United Nations. Online by Gerhard Peters and John T. Woolley, The American Presidency Project https://www.presidency.ucsb.edu/node/240432