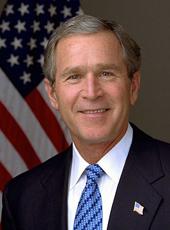 Message to the Senate Transmitting Amendments to the International Telecommunication Union Constitution and Convention
To the Senate of the United States:
With a view to receiving the advice and consent of the Senate to ratification, I transmit herewith the amendments to the Constitution and Convention of the International Telecommunication Union (Geneva, 1992), as amended by the Plenipotentiary Conference (Kyoto, 1994) and the Plenipotentiary Conference (Marrakesh, 2002), together with the declarations and reservations by the United States, all as contained in the Final Acts of the Plenipotentiary Conference (Antalya, 2006). I transmit also, for the information of the Senate, the report of the Department of State concerning the amendments.
The Plenipotentiary Conference (Antalya, 2006) adopted amendments that, among other things: clarify the functions of certain International Telecommunication Union (ITU) officials and bodies; reduce the frequency of certain ITU conferences; clarify eligibility for re-election to certain ITU positions; enhance oversight of the ITU budget and provide for results-based (as well as cost-based) budget proposals; expand the scale of available contribution levels for Member States and Sector Members; and, clarify the definition of and role of observers participating in ITU proceedings.
Consistent with longstanding practice in the ITU, the United States, in signing the 2006 amendments, made certain declarations and reservations. Subject to those declarations and reservations, I believe the United States should ratify the 2006 amendments to the International Telecommunication Union Constitution and Convention. These amendments will contribute to the ITU's ability to adapt to changes in the global telecommunications sector and, in so doing, serve the needs of the United States Government and United States industry. It is my hope that the Senate will take early action on this matter and give its advice and consent to ratification.
GEORGE W. BUSH
The White House, April 8, 2008.
George W. Bush, Message to the Senate Transmitting Amendments to the International Telecommunication Union Constitution and Convention Online by Gerhard Peters and John T. Woolley, The American Presidency Project https://www.presidency.ucsb.edu/node/277058