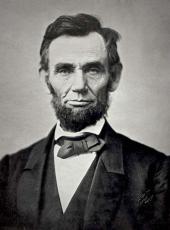 Message to the Senate on Royal Arbitration of American Boundary Line
To the Senate:
The Senate has transmitted to me a copy of the message sent by my predecessor to that body on the 21st day of February last, proposing to take its advice on the subject of a proposition made by the British Government through its minister here to refer the matter in controversy between that Government and the Government of the United States to the arbitrament of the King of Sweden and Norway, the King of the Netherlands, or the Republic of the Swiss Confederation.
In that message my predecessor stated that he wished to submit to the Senate the precise questions following, namely:
Will the Senate approve a treaty referring to either of the sovereign powers above named the dispute now existing between the Governments of the United States and Great Britain concerning the boundary line between Vancouvers Island and the American continent? In case the referee shall find himself unable to decide where the line is by the description of it in the treaty of 15th June, 1846, shall he be authorized to establish a line according to the treaty as nearly as possible? Which of the three powers named by Great Britain as an arbiter shall be chosen by the United States?
I find no reason to disapprove of the course of my predecessor in this important matter, but, on the contrary, I not only shall receive the advice of the Senate therein cheerfully, but I respectfully ask the Senate for their advice on the three questions before recited.
ABRAHAM LINCOLN.
Abraham Lincoln, Message to the Senate on Royal Arbitration of American Boundary Line Online by Gerhard Peters and John T. Woolley, The American Presidency Project https://www.presidency.ucsb.edu/node/202874