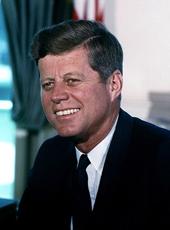 Message to the People of Turkey on the 15th Anniversary of the Truman Doctrine.
FIFTEEN years ago today, President Truman, in a historic declaration, announced the purpose of the United States to help the Turkish people defend their freedom and independence. With the support of the Congress and the American people, that purpose was accomplished, and since then our two nations have joined in a common effort to preserve the right of free peoples to work out their own destinies in their own way.
We are ever mindful of the vital role which the Turkish nation has played and continues to play in the NATO defensive shield. We in America are proud to be allied with the Turkish people in a determined effort to bring peace and prosperity to all mankind. Each of our nations can take much pride in the success we have achieved in this great undertaking since 1947. Of great interest to the American people is the progress which Turkey has made in developing its economy. The historical bonds of friendship which unite our nations have been strengthened by President Truman's historic decision, and I am confident that, in the future, these ties will grow ever stronger.
JOHN F. KENNEDY
John F. Kennedy, Message to the People of Turkey on the 15th Anniversary of the Truman Doctrine. Online by Gerhard Peters and John T. Woolley, The American Presidency Project https://www.presidency.ucsb.edu/node/236962