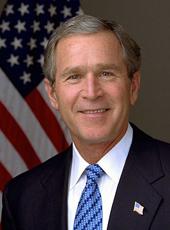 Message on the Observance of Armenian Remembrance Day
Today marks the commemoration of one of the great tragedies of history: the forced exile and annihilation of approximately 1.5 million Armenians in the closing years of the Ottoman Empire. These infamous killings darkened the 20th century and continue to haunt us to this day. Today, I join Armenian Americans and the Armenian community abroad to mourn the loss of so many innocent lives. I ask all Americans to reflect on these terrible events.
While we mourn the tragedy that scarred the history of the Armenian people, let us also celebrate their indomitable will which has allowed Armenian culture, religion, and identity to flourish through the ages. Let us mark this year the 1700th anniversary of the establishment of Christianity in Armenia. Let us celebrate the spirit that illuminated the pages of history in 451 when the Armenians refused to bow to Persian demands that they renounce their faith. The Armenian reply was both courageous and unequivocal: "From this faith none can shake us, neither angels, nor men, neither sword, fire or water, nor any bitter torturers." This is the spirit that survived again in the face of the bitter fate that befell so many Armenians at the end of the Ottoman Empire.
Today, that same spirit not only survives, but thrives in Armenian communities the world over. Many Armenian survivors and their descendants chose to live in the United States, where they found safety and built new lives. We are grateful for the countless ways in which Armenian Americans continue to enrich America's science, culture, commerce and, indeed, all aspects of our national life.
One of the most important ways in which we can honor the memory of Armenian victims of the past is to help modern Armenia build a secure and prosperous future. I am proud that the United States actively supports Armenia and its neighbors in finding a permanent and fair settlement to the Nagorno-Karabakh dispute. I hope that this year we will see peace and reconciliation flourish in the south Caucasus region between Armenia and all its neighbors. The United States welcomes the opportunity to support the courageous efforts by the Armenian people to overcome years of hardship and Soviet repression to create a prospering, democratic, and sovereign Republic of Armenia.
Let us remember the past and let its lessons guide us as we seek to build a better future. In the name of the American people, I extend my heartfelt best wishes to all Armenians as we observe this solemn day of remembrance.
GEORGE W. BUSH
George W. Bush, Message on the Observance of Armenian Remembrance Day Online by Gerhard Peters and John T. Woolley, The American Presidency Project https://www.presidency.ucsb.edu/node/213625