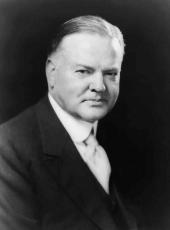 Message to Dedication Ceremonies for a Monument of Admiral Comte de Grasse at the Trocadero Palace in Paris, France.
THE SCROLL of French history is so long, and inscribed with so many illustrious names, that a Frenchman might be permitted a moment of uncertainty in establishing the place of the Comte de Grasse. For an American, however, no such uncertainty can exist. The circumstances of 1781 in which Admiral de Grasse anchored his flagship, the Ville de Paris, at the gate of Chesapeake Bay, were too momentous for us to forget. The energy and independence of his character, moreover, are preserved for us in the letters of General Washington. "The resolutions that you have taken in our circumstances," wrote the Commander in Chief of the Continental Army, soon after the arrival from the West Indies of the French fleet, "prove that a great mind knows how to make personal sacrifices to secure an important general good." And when that important general good had been secured, Washington was the first to acknowledge how large a share of the honor pertained to de Grasse. He wrote on the eve of the Admiral's departure: "The triumphant manner in which Your Excellency had maintained the mastery of the American seas, and the glory of the French flag, lead both nations to look to you as the arbiter of the war."
In that lofty place the Admiral remains. The name of de Grasse, and of his famous ship, are woven into the web of American history. I, therefore, consider it an honor, on an occasion so interesting to my fellow countrymen and to myself, to participate in this act of homage to the memory of a great man who belongs alike to France and to the United States.
Note: Ambassador Walter E. Edge read the President's message at unveiling ceremonies, held on Monday, May 4, 1931. A. Kingsley Macomber, of Morristown, N.J., commissioned the monument, and Paul Landowsky, a Polish sculptor, designed it.
In 1781, Admiral Comte de Grasse commanded the French fleet which blocked the British retreat from Yorktown and facilitated the American victory.
[APP Note: Paul Landowski was a French sculptor of Polish ancestry. The above reference is reproduced as originally published in the Public Papers. APP policy is to reproduce the original published document as accurately as possible, including errors.]
Herbert Hoover, Message to Dedication Ceremonies for a Monument of Admiral Comte de Grasse at the Trocadero Palace in Paris, France. Online by Gerhard Peters and John T. Woolley, The American Presidency Project https://www.presidency.ucsb.edu/node/212575